Jaguar Enthusiasts Club Saloon & GT
The Jaguar Enthusiasts Club Saloon & GT Championship is open to a wide range of Jaguar built and marketed Saloon and GT cars from the 1960's through to the Millennium.
The championship offers entry level club racing and caters for a spectrum of budgets from modified road cars through the classes to fully modified race cars. Equal championship points are awards to the winner of each class providing the opportunity for someone with the smallest budget the chance to win the championship. Classes are not determined entirely by engine size or weight but largely by the level of modification and tuning. Jaguar XJS & XK8 models are deemed GT Cars with some Trophies being awarded for Saloons and separately for GT's as well as for each class.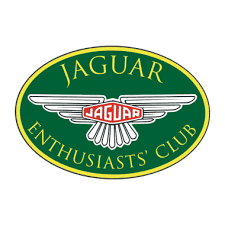 Coordinator:

Chris Robinson
The ​class ​structure is as follows:
Standard Modified Saloon & GT 
Modified Saloon & GT Cars
Fully Modified Saloon & GT Cars
Competition Secretary:
Chris Robinson