The Classic Touring Car Racing Club's 2022 season commences at Silverstone on 26-27 March, with a club record entry set to do battle on the British Grand Prix venue's International circuit.
The event will herald the exciting debut of two new categories for the club: the Laser Tools Super Tourers and Berkshire Jag Components Jaguar Challenge. Six other well-established championships for classic touring cars will also begin their season-long battle for honours, with the club's unique prize-money structure offering further incentive for all its competitors.
Laser Tools Super Tourers
The new category for touring cars of the immensely popular Super Touring period makes its much anticipated debut, with a fine field of cars set to evoke memories of one of the most revered eras of tin-top racing when manufacturer teams slugged it out for supremacy with superstar drivers.
Period stars join the fray as the action gets under way, with double British Touring Car champion John Cleland heading the entry in his Vauxhall Vectra. Two-time runner-up Anthony Reid will be back behind the wheel of a 1998 Nissan Primera, as Brisky Racing boss Richard Wheeler enters a two-car line-up.
Jason Minshaw will pilot his 1998 title-winning Volvo S40, while former Andy Rouse Engineering man Alan Strachan enters a 1996 Ford Mondeo for son Andrew and Steffan Irmler makes the trip from Germany with his ex-Mike Briggs 1994 Opel Astra.
Experienced campaigners Jim Pocklington and Tony Absolom will field their Vauxhall Cavaliers, while the Honda Accord of Robert Salisbury adds further variety.
In the years immediately following the Super Touring period, the BTCC was headlined by cars running to BTC-Touring regulations. These will also be represented on the grid by Jason Hughes's MG ZS, which he will share with four-time champion Colin Turkington – whose BTCC career began in a similar machine – and Roger Stanford's Vauxhall Astra.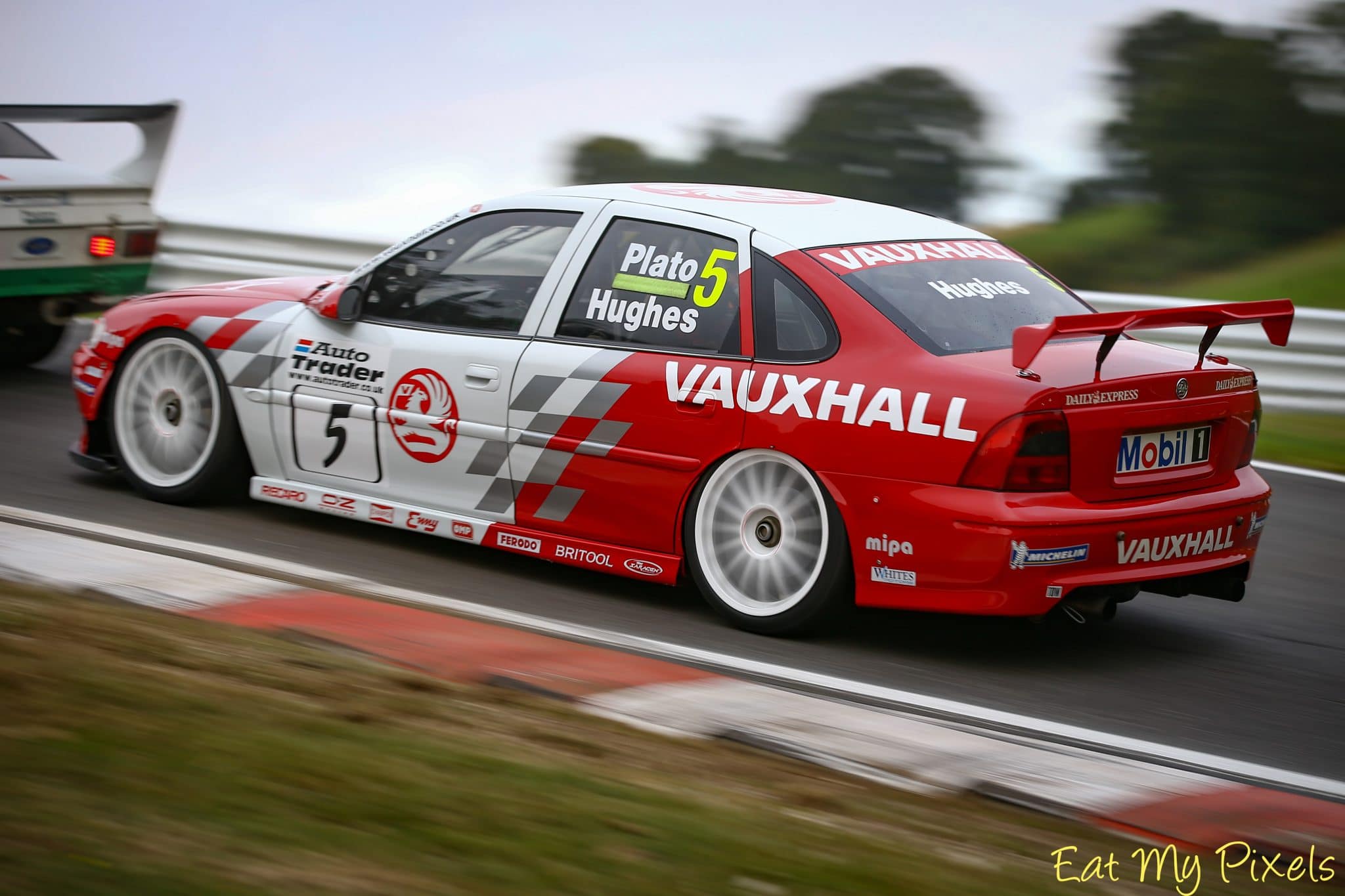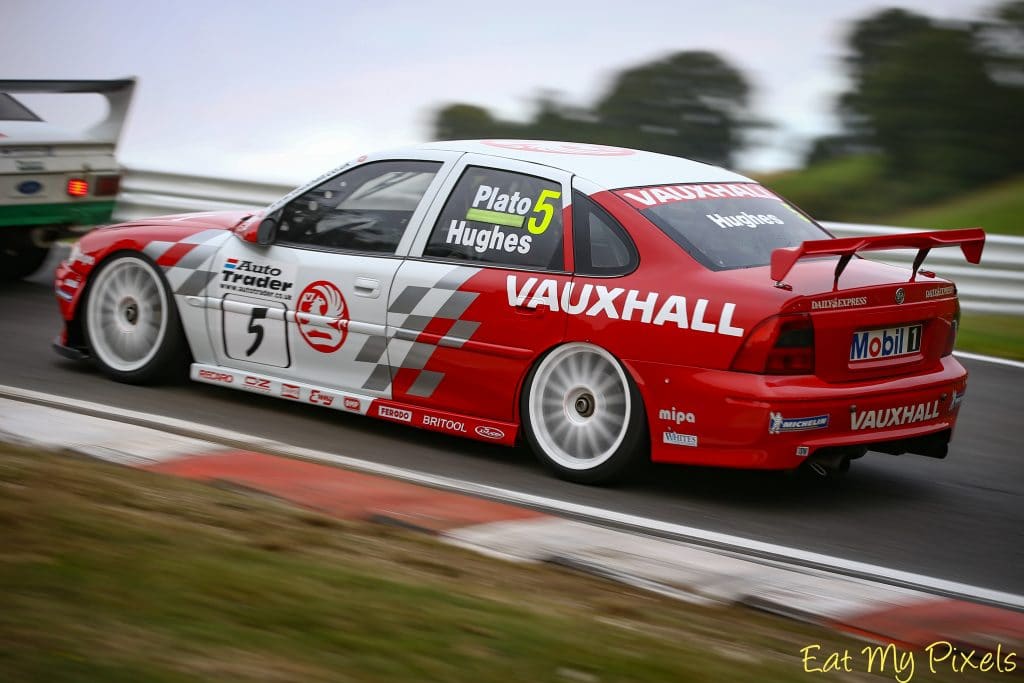 Berkshire Jag Components Jaguar Challenge
A new era for the Jaguar saloons and GTs will begin at Silverstone with the first races for the CTCRC's Jaguar Challenge sponsored by Berkshire Jag Components.
A grid of 25 cars demonstrates the renewed enthusiasm among competitors for racing the spectacular machinery with a glorious soundtrack. These big cats of the track will certainly enjoy stretching their legs down the Hanger Straight.
Among the fully modified runners at the front of the field, those likely to set the pace will be multiple champion James Ramm, back at the wheel of his XJS for the first time since last summer, and Tom Robinson in the Swallows Racing XJR6. There is also a return for Colin Philpott in his successful modified-class XJS.
Mike Seabourne, the winner of last year's Jaguar Enthusiasts' Club championship, switches from his XJ40 to join the GT ranks in the ex-Gail Hill XJS, while remaining in the class for lightly modified cars.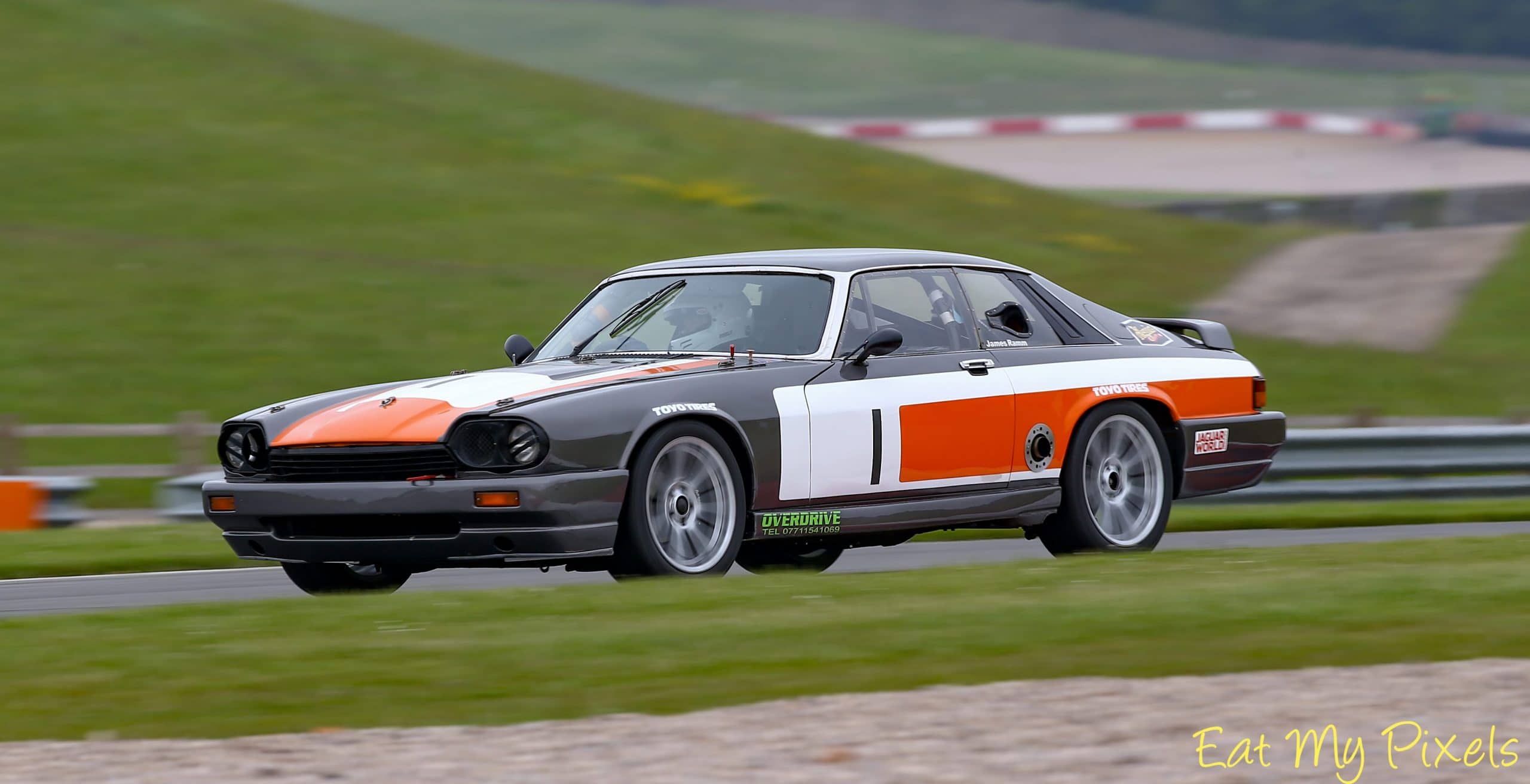 Burton Power Blue Oval Saloons Series
The popular series for Ford machinery has a varied entry ranging from Anglias through Fiestas and Escorts to Sierra RS500s that will provide plenty of entertaining scraps.
Reigning champion Martin Reynolds will switch from his Anglia to a Mk2 Escort for this round, and is already making his third visit of the season to Silverstone, such is his enthusiasm for racing. His rivals include the stunning Texaco-liveried RS500 of ex-rallycross man Mike Manning.
The 5-litre V8-powered Capri of Alan Breck will make for a stirring sight (and sound), bedecked in its iconic Jagermeister livery. The same can be said for Joey Binks's RS500 replica, running in Karl Jones's Duckhams colours, which returns after a challenging debut at Snetterton last year.
Binks's machine runs in the class for slick-shod machinery, where it will face the successful Sierra of Craig Owen, and the unrelated Daz Owen's Escort RS2000.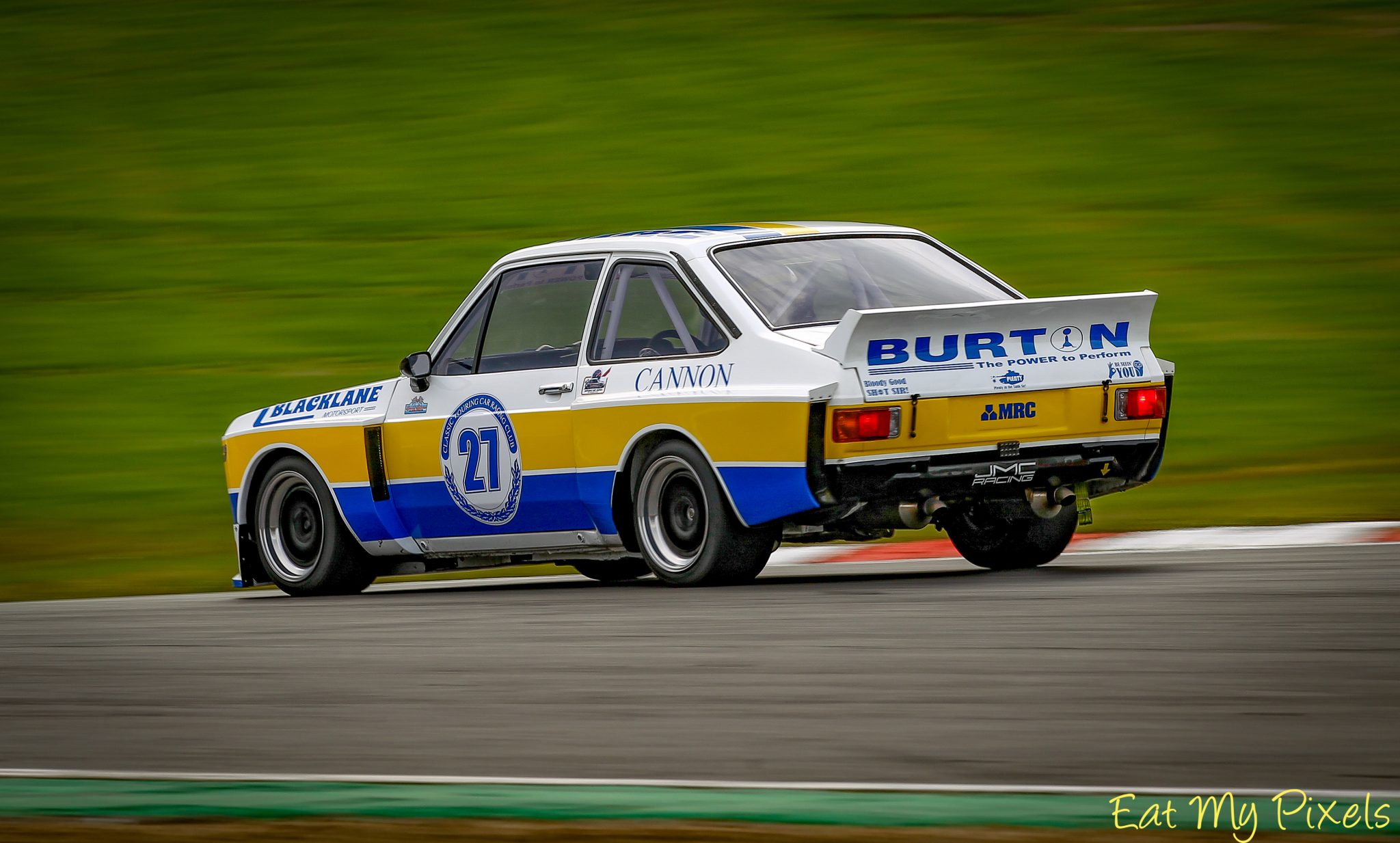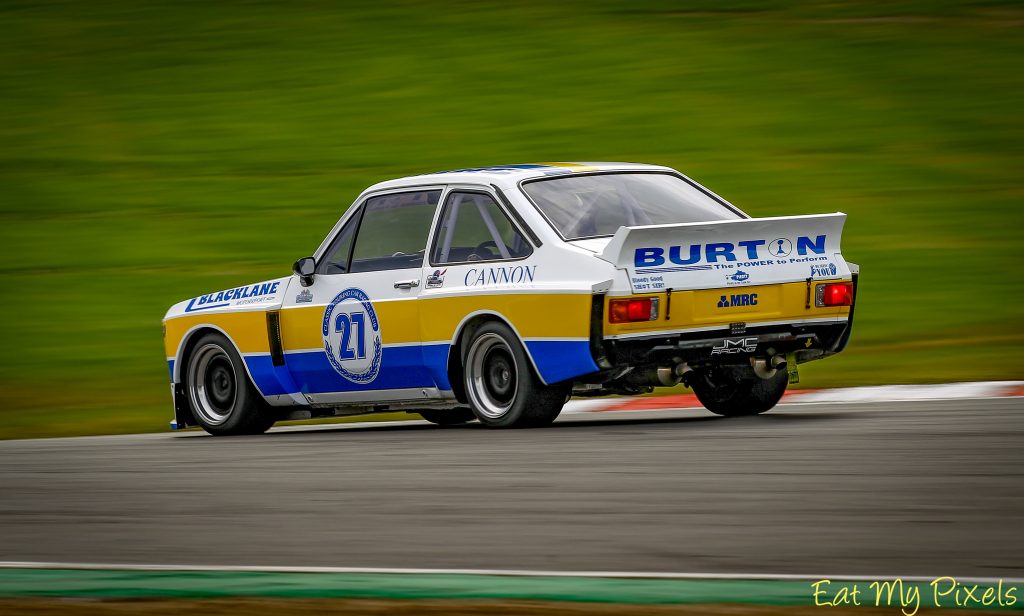 Poultec Pre-'66 Touring Cars
The oldest cars in action will also be the most populous, with 25 pre-'66 touring cars entered at the time of writing.
Reigning champion James Ibbotson will begin the defence of his title after a fantastic debut season in his diminutive Hillman Imp Super. His predecessors Patrick Harris (Morris Minor) and Luc Wilson (Austin A40) will also be ones to watch in the pack as their 1.3-litre machines battle in Class D.
At the front of the field, former BTCC racer Alan Greenhalgh (Ford Falcon) will resume the battle of big V8s with fellow regular frontrunner Piers Grange (Ford Mustang), and David Rahal's Mustang also set to join in.
A nine-car entry in Class C is topped by class champion Robyn Slater's Ford Anglia but he will face stiff competition from the likes of Kevin Swann's similar machine as well as the Mini hordes.
Six Lotus Cortinas compete in their own class, with Peter Smith likely to lead the way after winning both races at this event last year.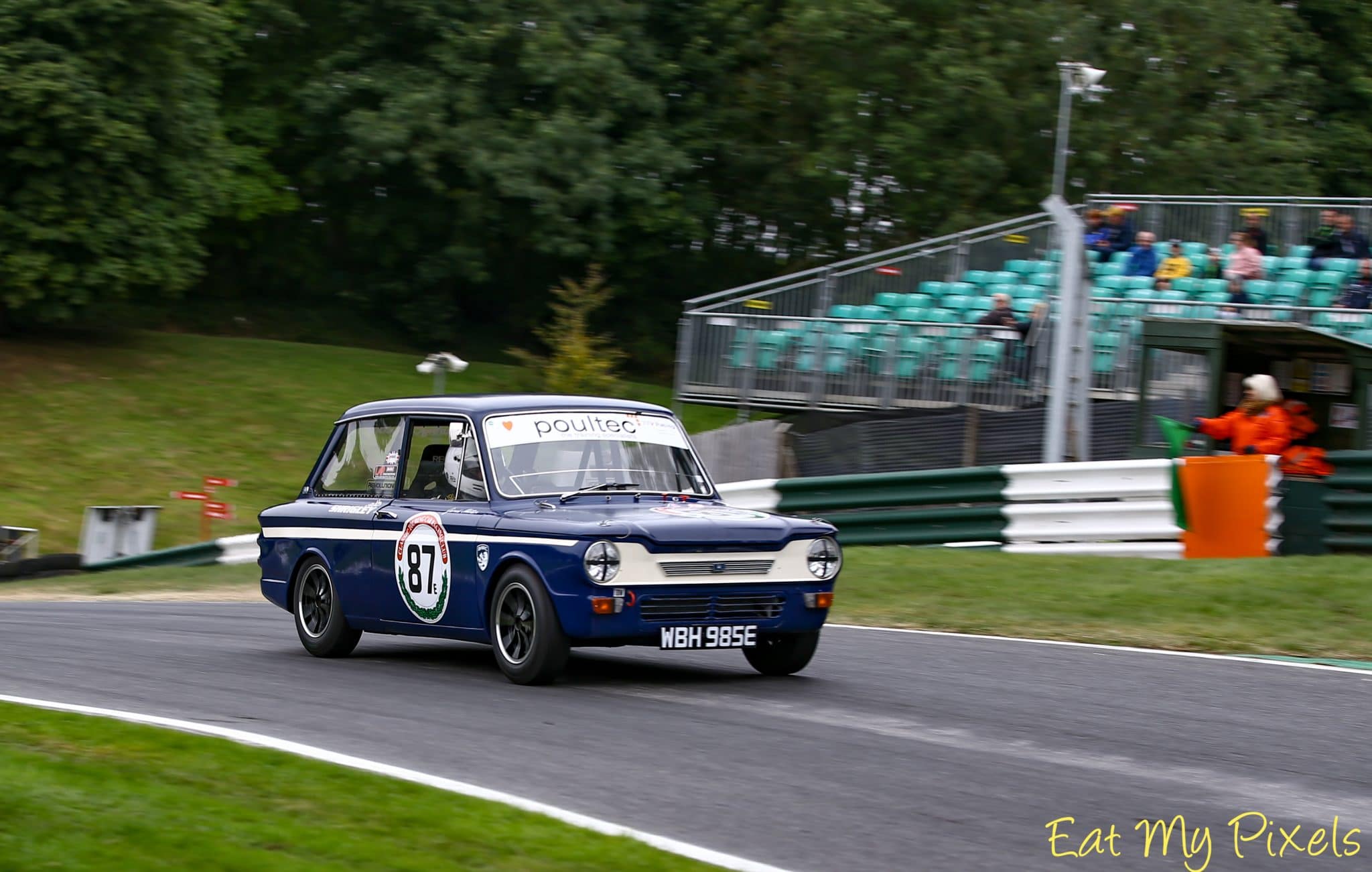 Orange Aero Pre-'83 Group 1 Touring Cars
Always one of the most hotly contested championships, a field of more than 20 pre-'83 cars will share a packed grid with their older counterparts.
Club stalwart David Howard will look to let his Jaguar XJ12 off the leash on Silverstone's straights as he aims to give Nigel Garrett's mighty Chevrolet Camaro Z28 a run for its money and repeat his victory from last year.
Multi-champ Stephen Primett is returning his venerable Ford Escort Mk1 to a venue where it has not always enjoyed the best of fortunes, and will have his hands full among a well-subscribed entry in the 2.5-litre class.
That includes Malcolm Jeffs' Volkswagen Golf GTi Mk1 as well as regular contenders Mark Cholerton (Mk2 Escort) and Mark Osborne (Triumph Dolomite Sprint).
Rising star Tom Harvey, a winner at Snetterton and Mallory Park last year, will miss the Silverstone opener but will be a threat upon his return in the ex-Mike Luck BMW E21 320.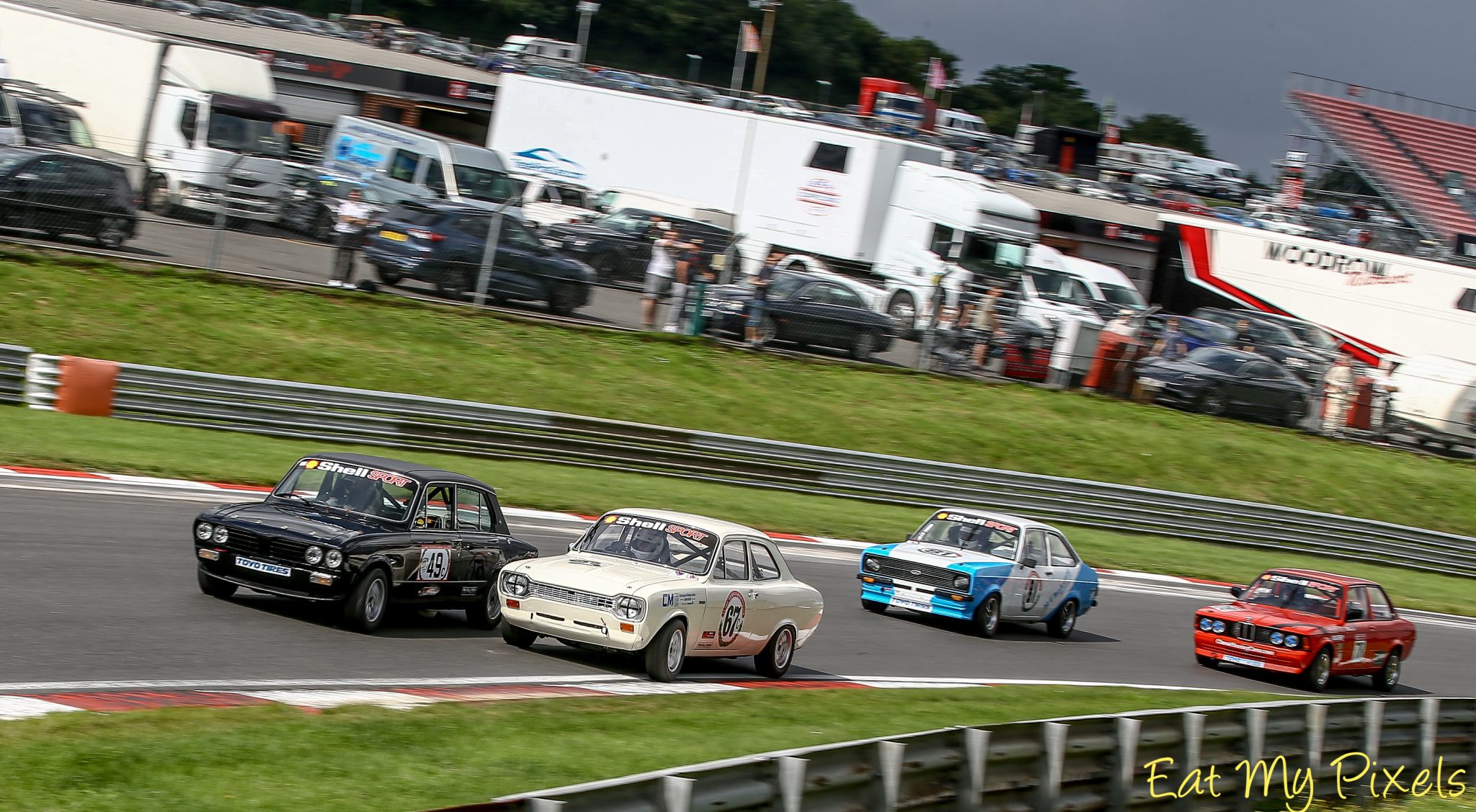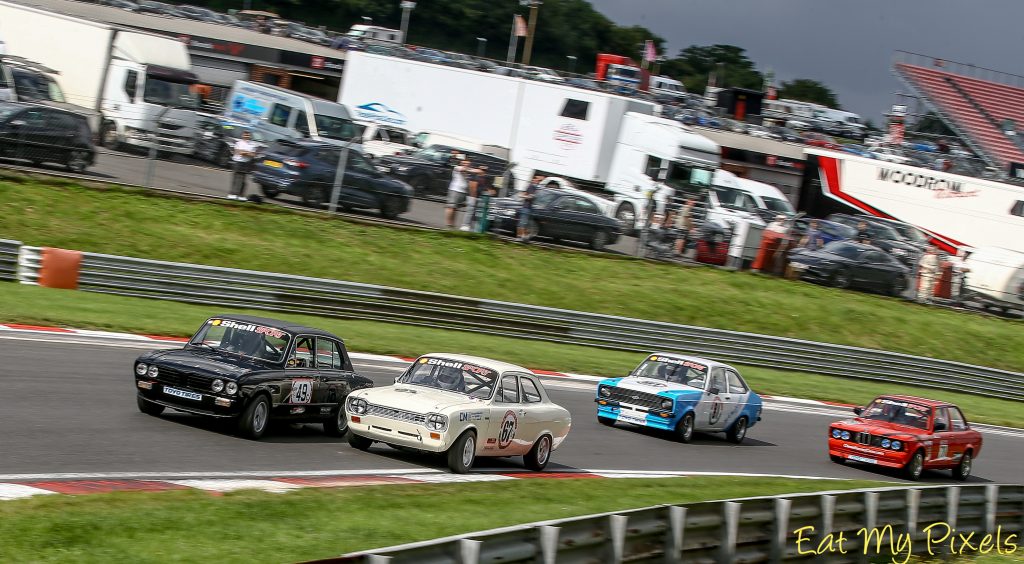 Laser Tools Pre-'93 Touring Cars
The field of pre-'93 machinery will share its track time at Silverstone with the Jaguar Challenge, with the Jaguar XJSs of James Ramm and Mike Seabourne entered in both categories. How they fare against the pack of powerful and nimbler BMWs will provide intrigue.
Heading the BMW hordes is the CiBiEmme-styled M3 E36 of reigning champion Ian Bower, while expat Aussie Dave Griffin is always a threat in his similar example sporting Paul Morris's Diet Coke livery.
They may be a little older and have less power at their disposal but the E30s of James Everard and Andrew Sheraton will also be eye-catching as well as rapid.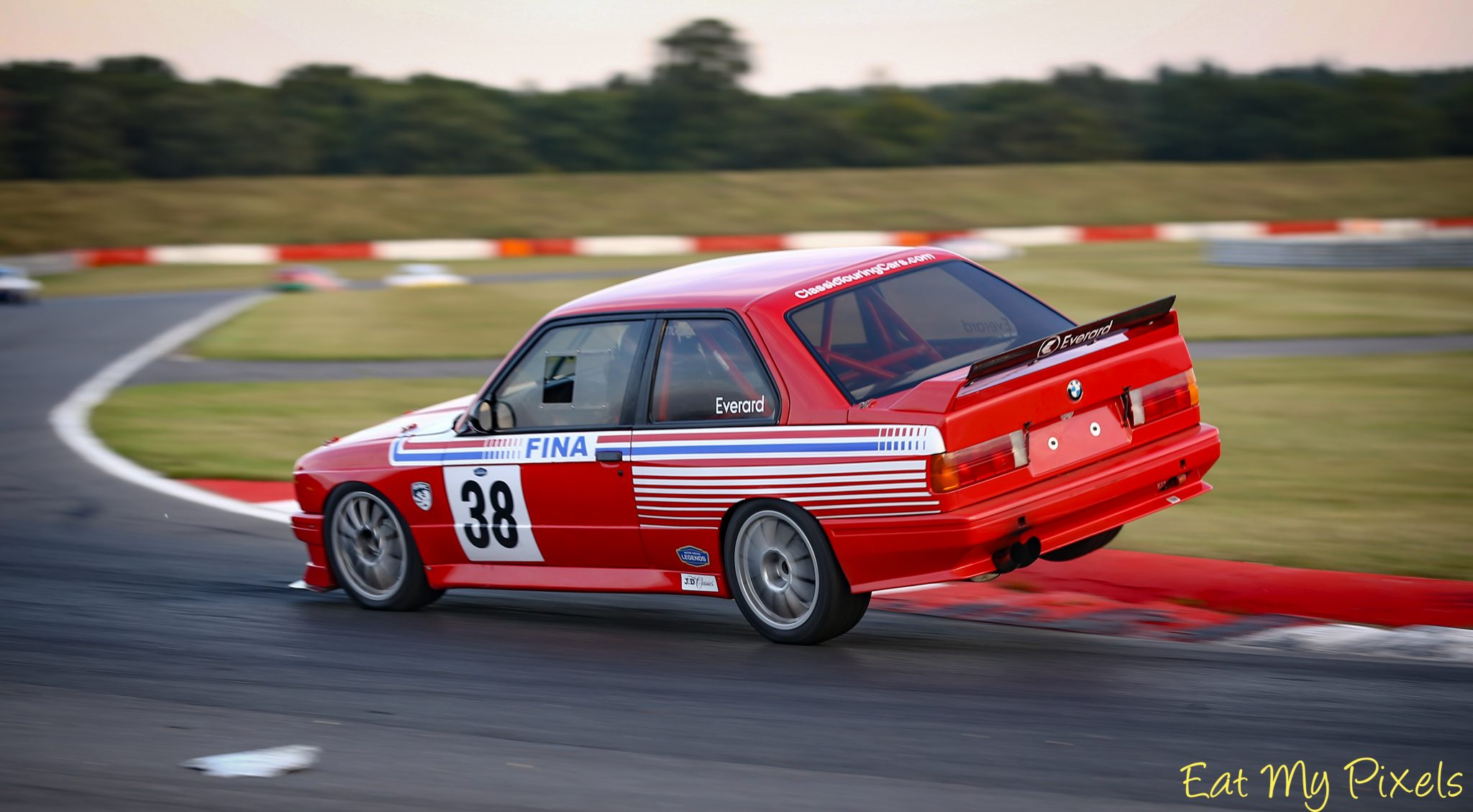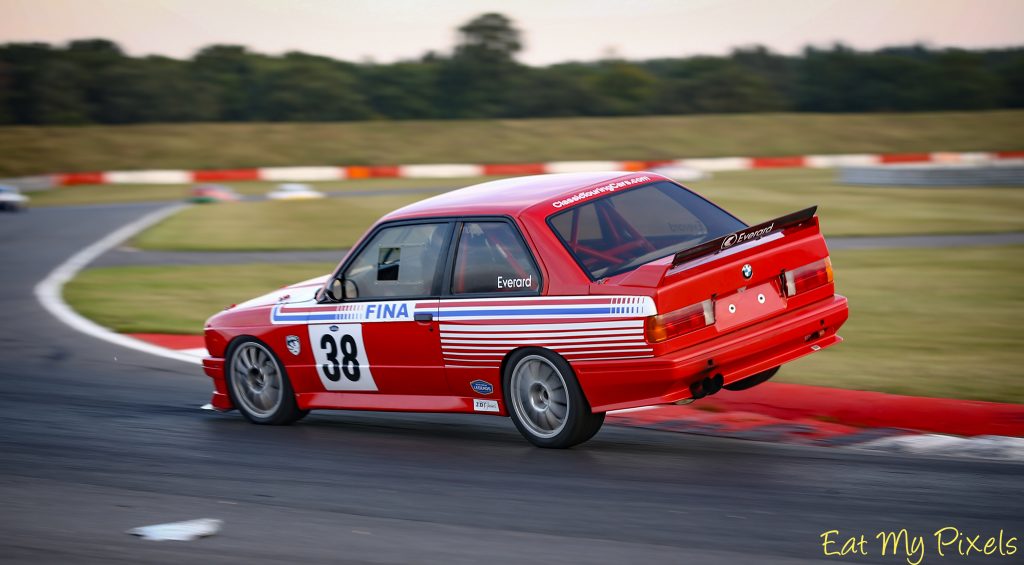 Burty Pre-'03 Touring Cars
Joining the Super Tourers on track at Silverstone will be their more production-based contemporaries. Reigning champion Gary Prebble was a dominant force in the category last year and will be the man to beat in his Honda Civic EG.
Ross Craig (Honda Civic Type R), a race winner at Cadwell Park last year, will look to be on hand should Prebble slip up. Among the BMW runners, John Hillyer always turns heads with BMW E36 Touring 'estate', while E46 examples are fielded by Cavan Grainger and Simon Mann.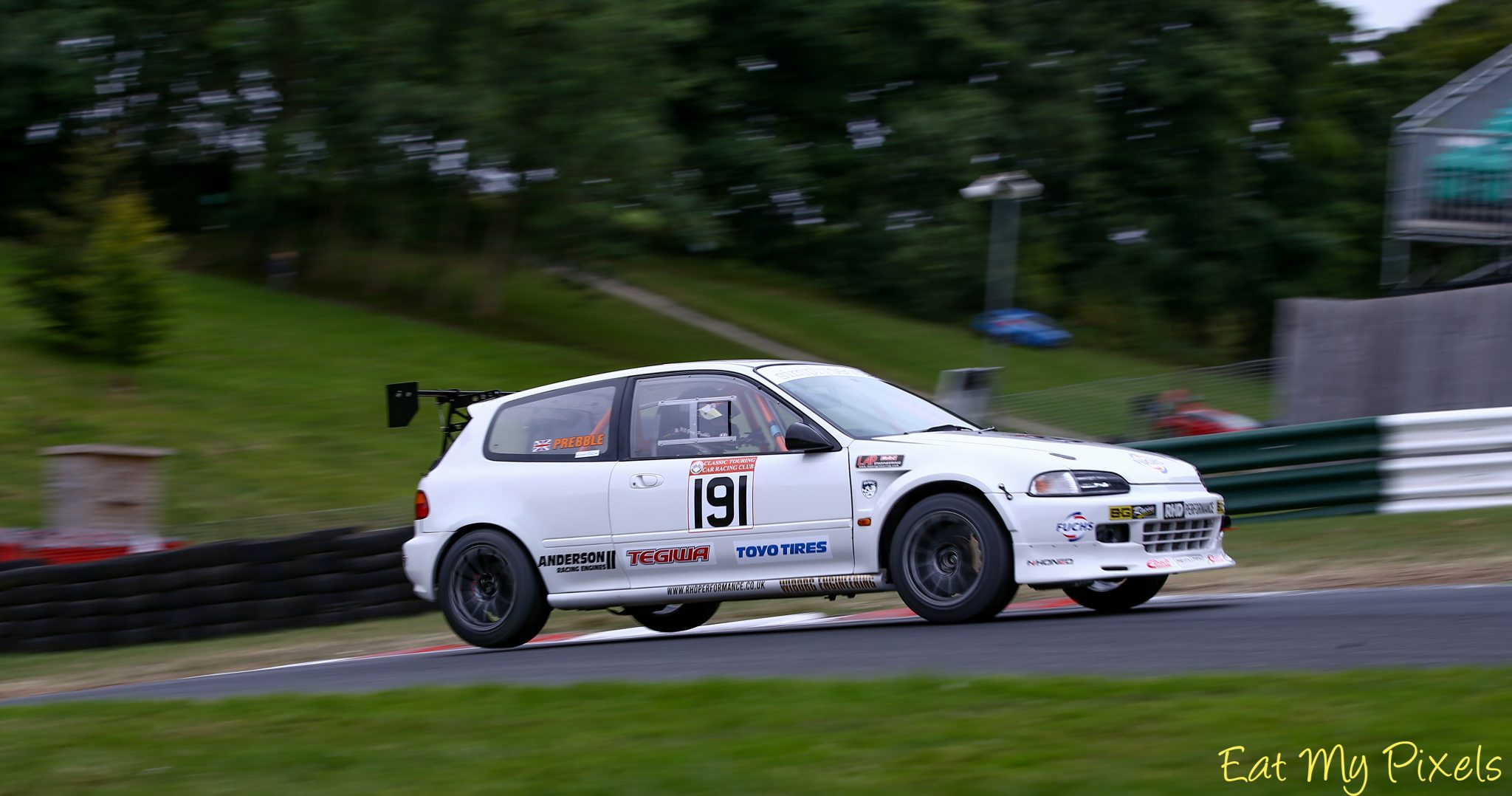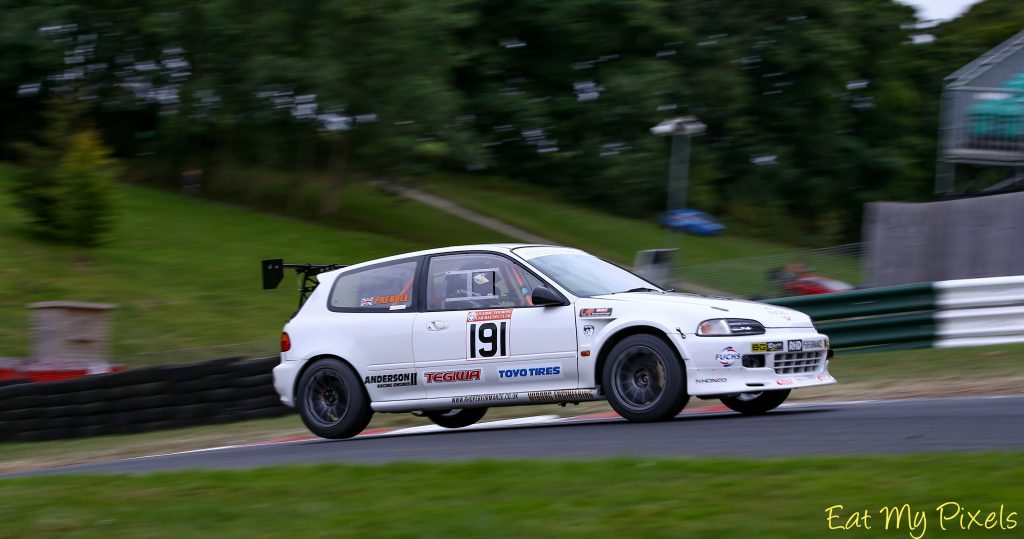 Edmundson Electrical Classic Thunder
Perhaps the most outlandish category of them all, the cars in the Edmundson Electrical Classic Thunder series certainly live up to their name. A field of over 20 snarling beasts, sharing a grid with BOSS, will be a sight to behold at Silverstone.
Andy Robinson's 7-litre Ford Falcon V8 Supercar may have the edge, but Neil Argrave's 6-litre Ford Sierra and the Aston Martin DB7 Vantage of Andrew Barron won't be short of grunt, and James Janicki's flame-spitting Nissan Skyline will add pizzazz.
Jason West's BMW M3 E46 powered him to four wins last year, and second overall in the championship, so cannot be discounted despite giving up plenty of cubic capacity.
Representing an earlier generation of Aussie V8s, Paul Eaton will thrill in his Holden Commodore VH. He will be joined in the historic classes by Aston specialist Rikki Cann's glorious V8 Vantage.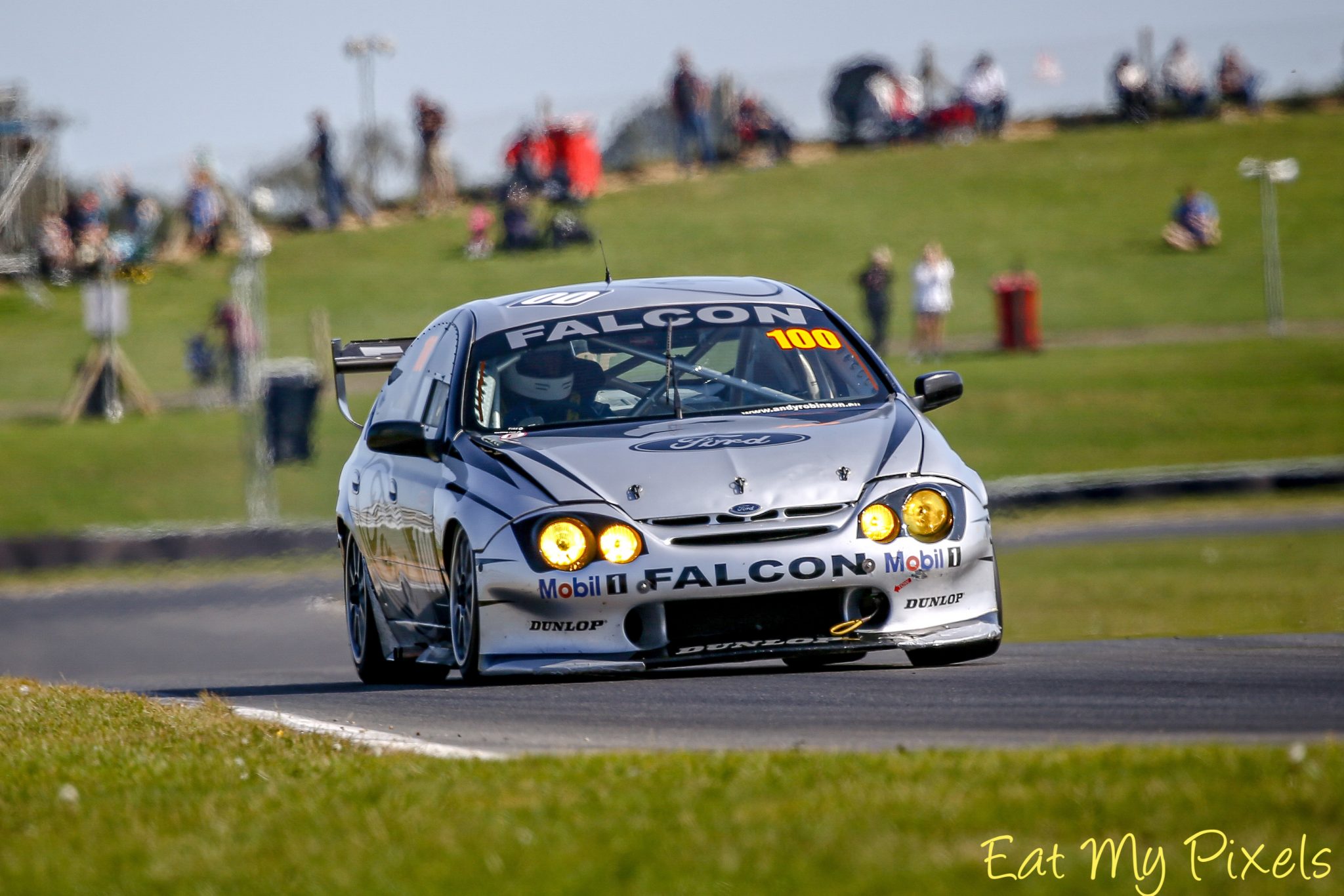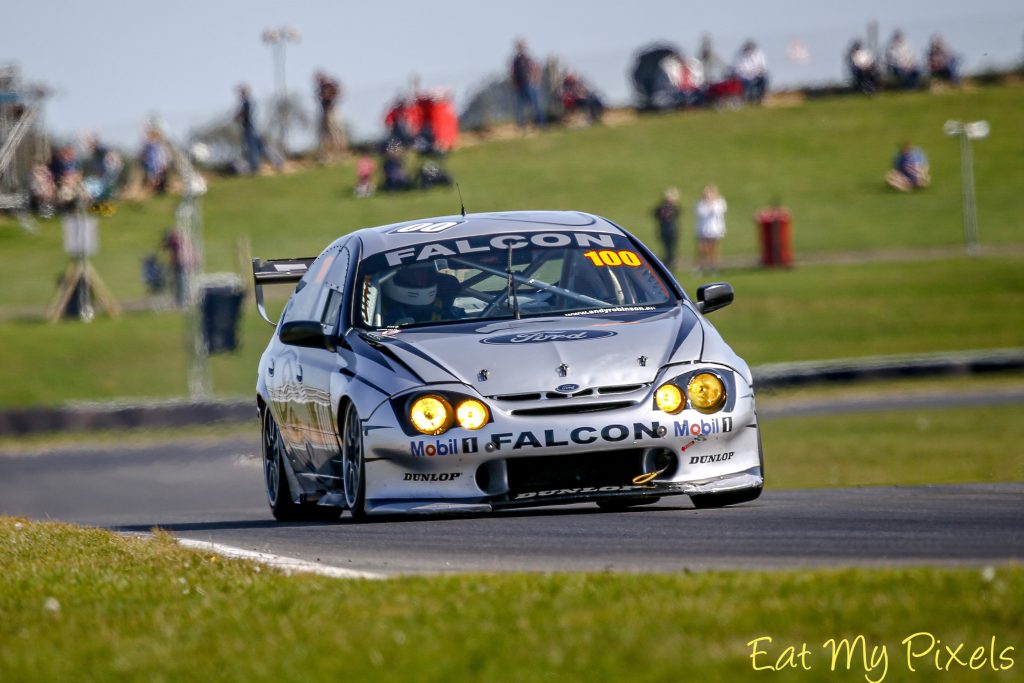 Follow all the action via the live stream on the British Automobile Racing Club's YouTube channel.
All images courtesy of CTCRC official photographer Steve Jackman/Eat My Pixels.