The Classic Touring Car Racing Club was founded in 1974 (as the Classic Saloon Car Club) and ran its first championship in 1975, meaning that 2024 will be the club's 50th season of racing.
Initially, the only championship was for Pre-'57 Classic Saloons. This was split into Road-Going and Modified categories from 1978 to 1988 before they were recombined.
In 1983, a Pre-'65 (which became known as Historic Touring Cars and then Pre-'66) championship was established.
A pilot series for Pre-'74 (Post-Historic) Touring Cars was run in 1989 and adopted as a championship the following year.
As further championships were established, including for Pre-'83 Group 1 Touring Cars, some of the categories for older cars were amalgamated.
The newest addition to the CTCRC portfolio was the hugely popular Super Tourers, from 2022.
The full roll of honour for each CTCRC championship is detailed below.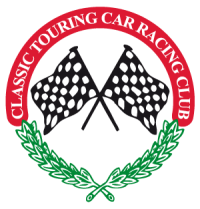 Amalgamated into Pre-'66 Historic Touring Cars from 2004
Pre-'66 Historic Touring Cars
*officially a non-championship series from 2005 to 2009
Pre-'74 Post-Historic Touring Cars
Amalgamated into Pre-'83 Group 1 Touring Cars from 2013
Pre-'83 Group 1 Touring Cars
* Classic Modified Saloons
* JEC Jaguar Saloon & GT Championship