As we approach of Round 4 of the 2022 season at the fearsome Thruxton circuit on 9/10 July, next up to speak to Champions' Chatter is Mike Seabourne, the reigning Jaguar champion.
Name: Mike Seabourne
Age: 26
Hometown: Swindon
Occupation: Railway electrical engineer
Championship: Berkshire Jag Components Jaguar Challenge
Car: Jaguar XJS
Sponsors: M4 Tyres (a tyre supplier based in Hullavington near Chippenham), Kudu Automotive (a premium and performance car specialist based in Kemble) and DGS Autos (a friendly family-run garage based in Stratton, Swindon)
Career highlights: Winning the Jaguar Saloon & GT Championship in 2021.
My first ever race weekend in 2019 was also a bit of a highlight. It was in the wet at Thruxton and I had no idea what to expect, but I ended up fighting Tom Robinson for the overall race win. I didn't realise at the time how rare opportunities would be to do that.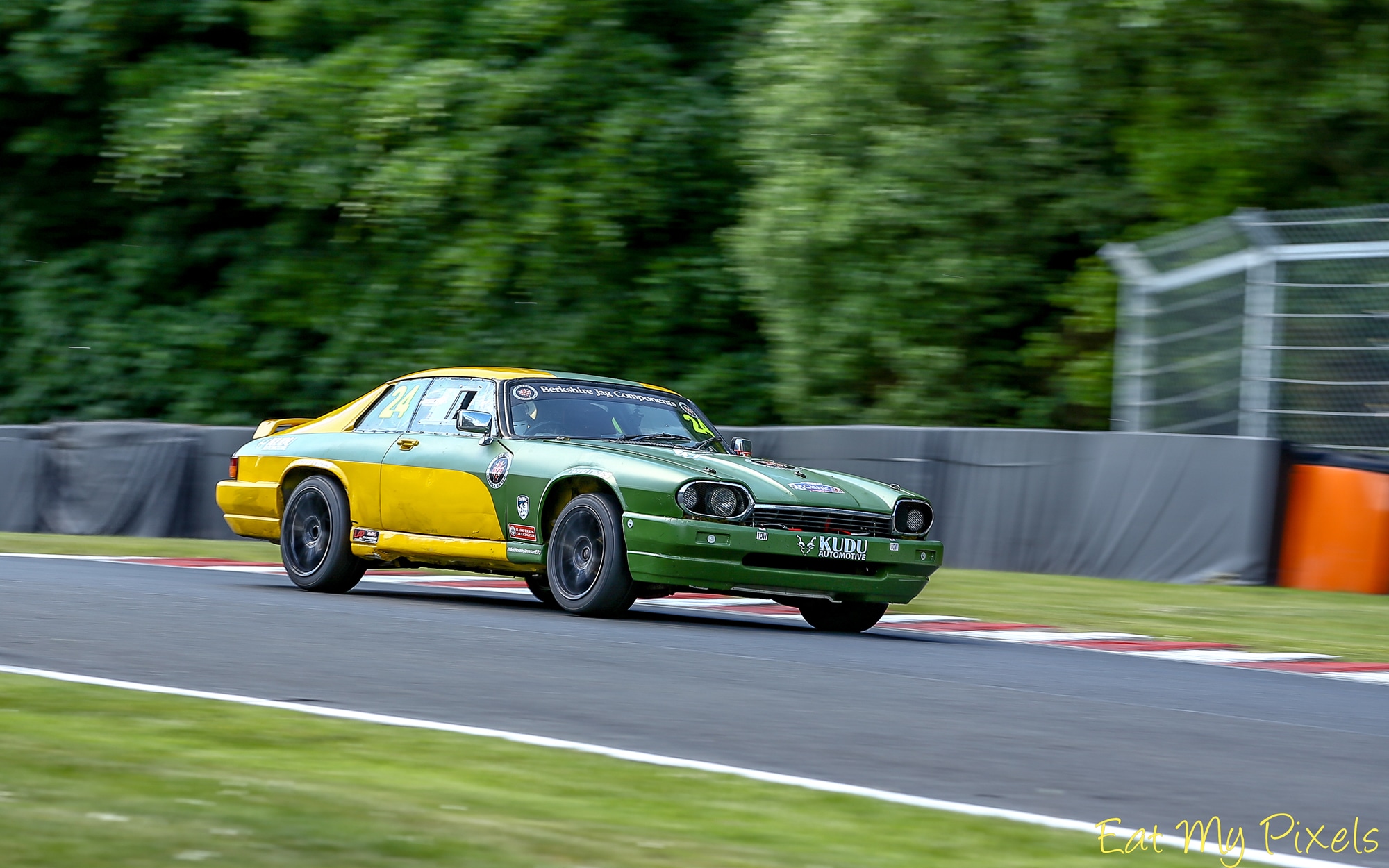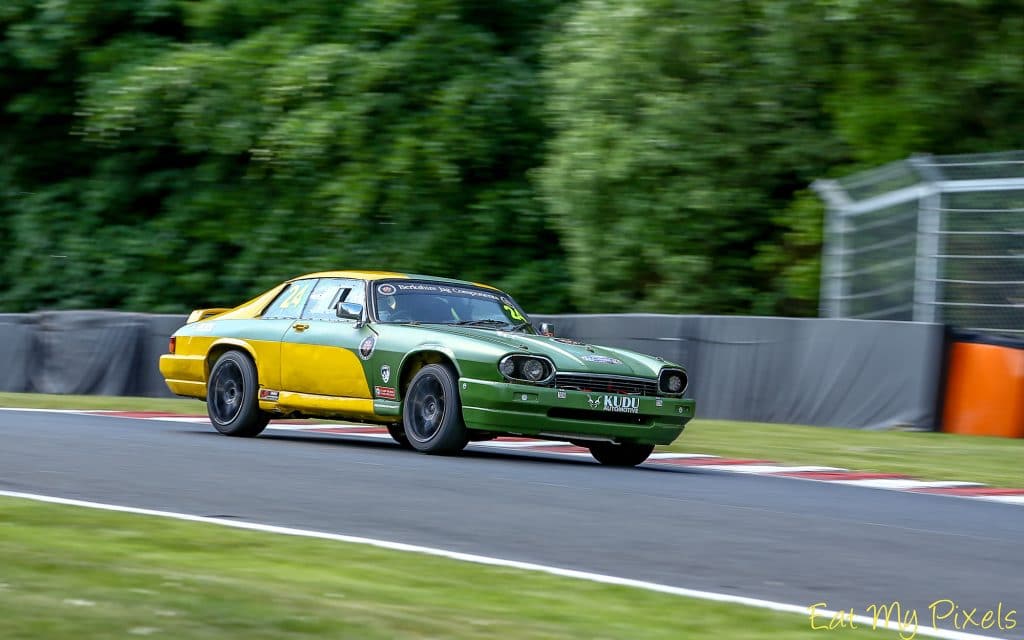 What brought you to the CTCRC Berkshire Jag Components Jaguar Challenge?
It was principally led by budget. I'd done karting as a kid and had won a few junior championships but the single-seater ladder was just so far away, budget-wise.
Then when I realised I might have the time and money to potentially look at racing again, I looked for the cheapest I could do.
The Jaguar XJ40 that I bought in 2019 was probably the cheapest complete car advertised for sale at the time. It suited me because I prefer big, muscular, rear-wheel-drive cars. So I bought this crusty old Jag which was bent out of shape every which way.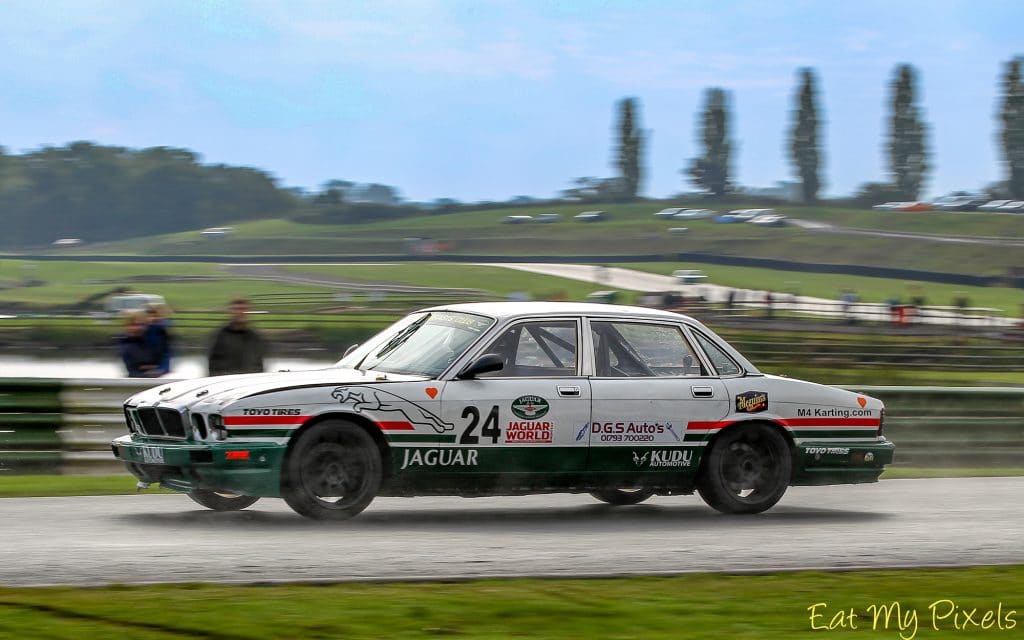 Then when I took it to the Jag races, I came to realise that the style of racing was really fun. You're all as wayward as each other!
So that got me quite well into the fraternity. It's a really close-knit paddock so as rookie, especially running my own car and not necessarily having the experience mechanically, having that support around the paddock was just brilliant.
It was the perfect place to be as a rookie.
Tell us about your car
The car I'm racing this year is a Jaguar XJS from the late-'80s. I believe it was David Ball who had the car built for racing. It's a little bit 'home brew', a lot of it.
Chris Boon at Cov Cats ran the car for David and subsequently for Gail Hill. Chris actually talked me in to going to have a look at it. He said, 'It's a bit bent up at the moment and it's been sat for a couple of years, but you'll find that, under there, there's not a bad little car.'
To be honest, I'd won the championship and I felt like it might be time to do something a bit different.
And then the opportunity to get into the XJS came up and it was actually for less than I was able to sell the XJ40 for, because it'd been sat for so long and it was damaged. It was a bit of a brave one and therefore cheap which is why it ended up with me!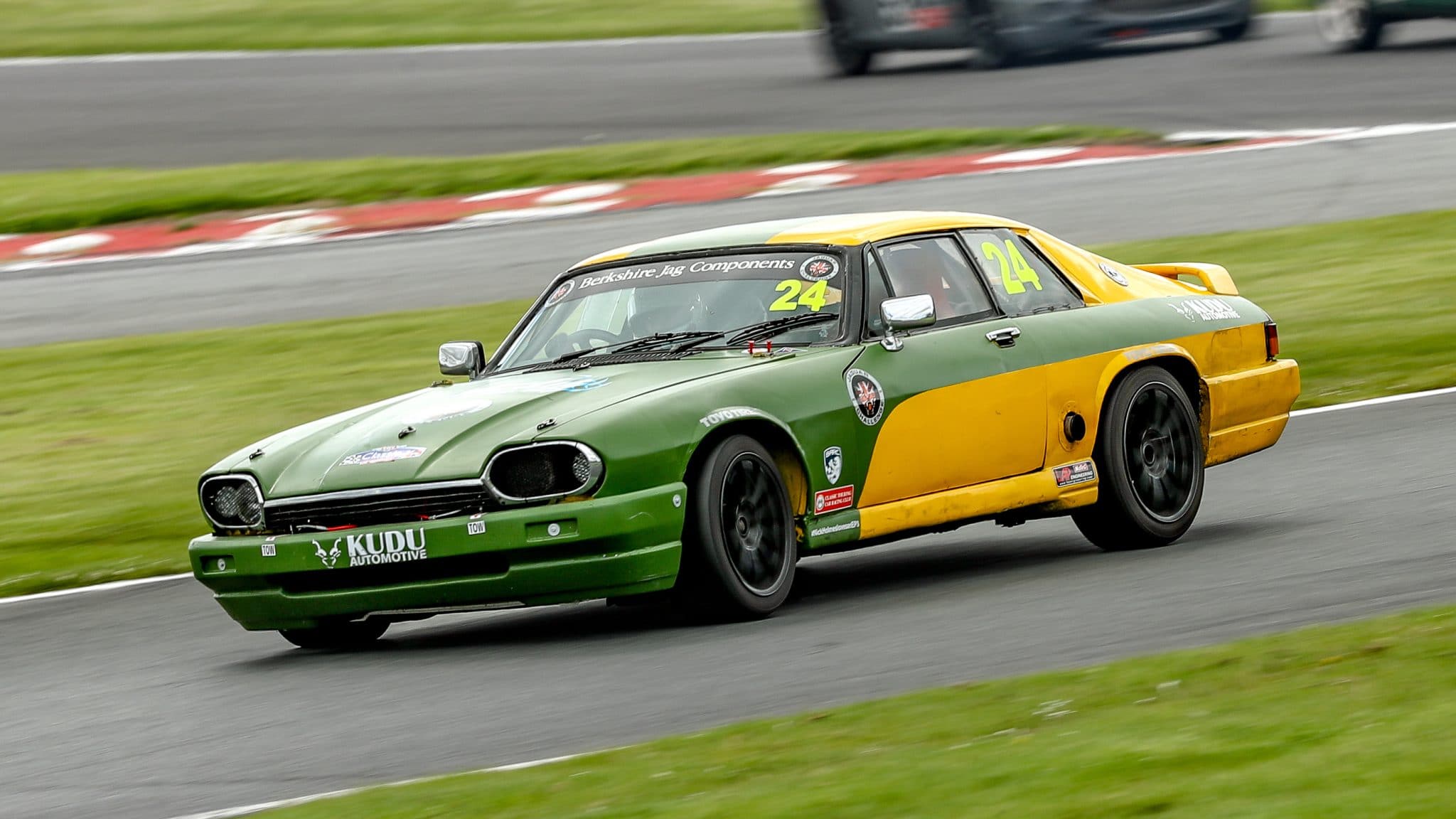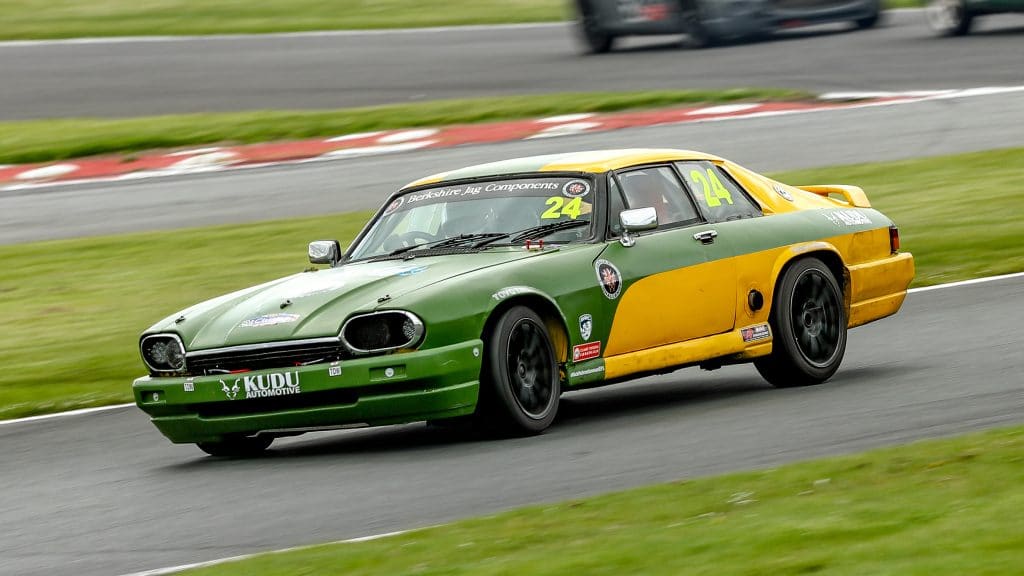 It has a four-litre straight six engine. It's fairly standard – it's dynoed at 305bhp which is a really modest level relative to most of the Jaguar grid. The only performance modification I've made is a nice big lovely set of brakes on the front.
I did have visions of taking it a bit further forward and I think it would be a good car for that because the framework's all there and it's a good chassis, but it comes down to budget.
And also, the car has been surprisingly capable as it sits now. I've not nearly reached its potential yet – I've got so much more fine-tuning to do. It's going to go a lot further without any big modifications.
Before that, the XJ40 I had might be the most storied car in the club! It's had dozens of owners. It was a Howard Kirkham car originally, built in the mid-2000s.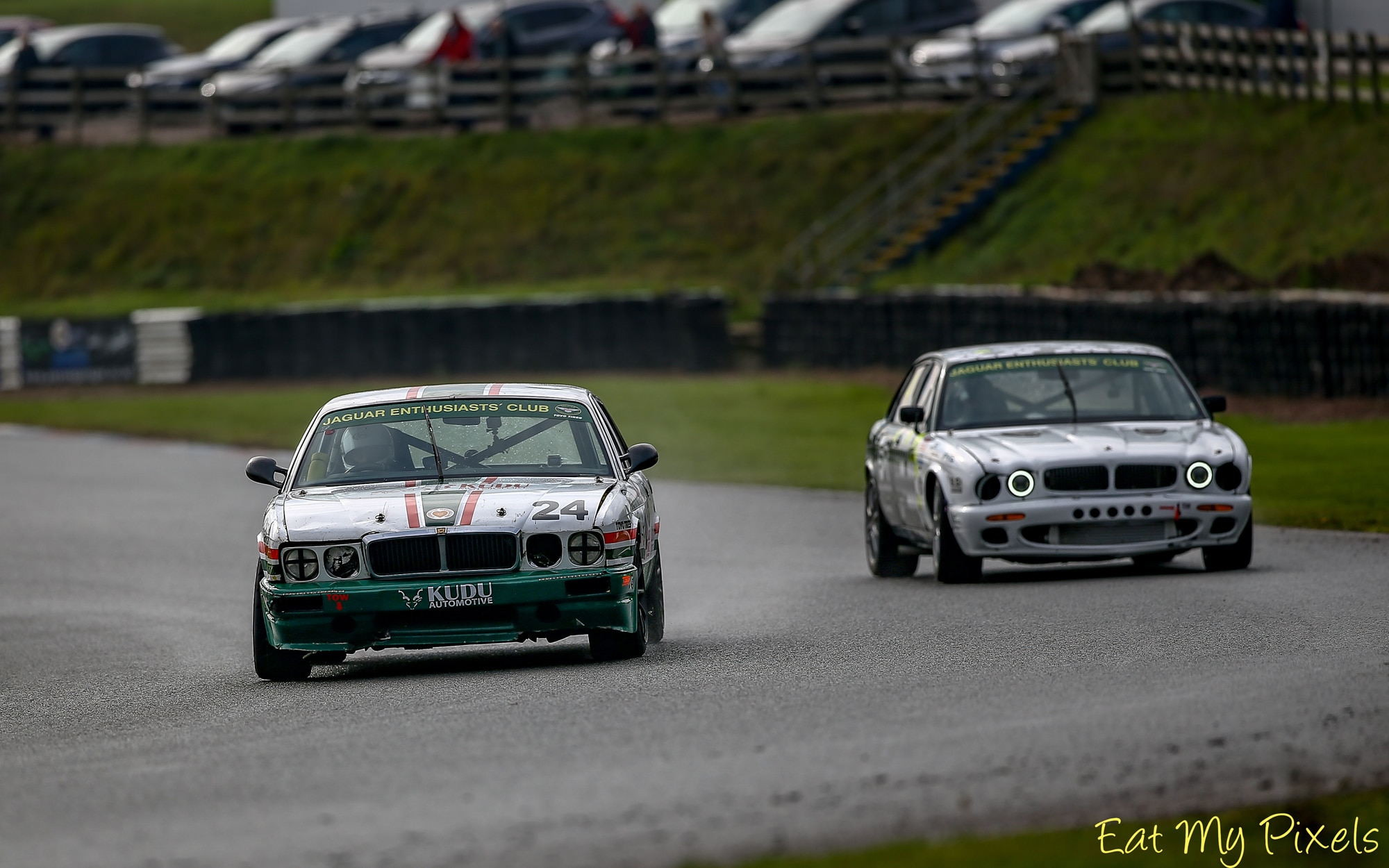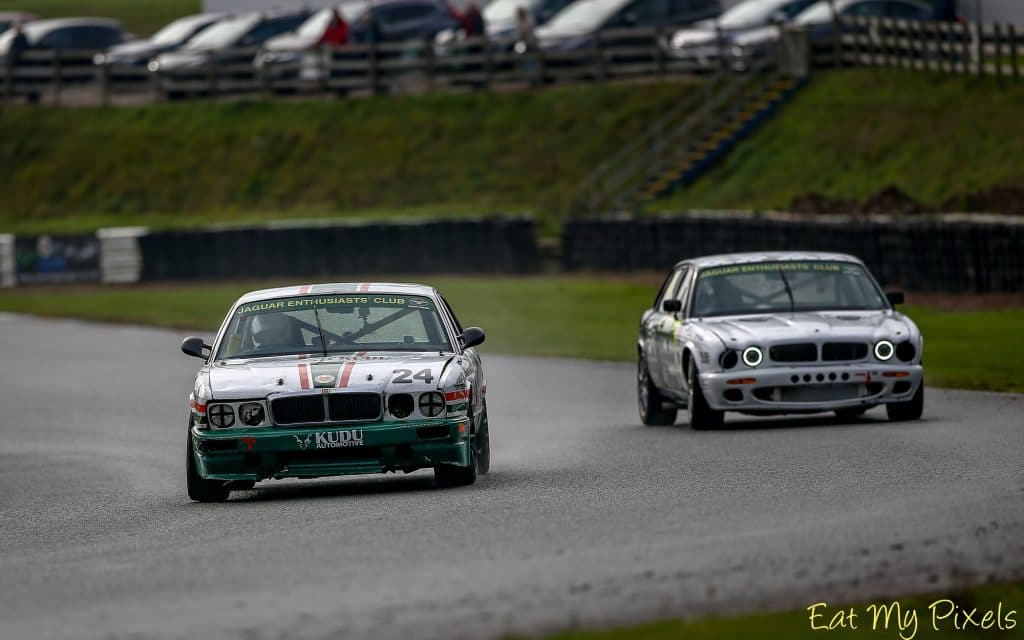 It may be the most crashed car ever! But that was really good for me because I'm a bit odd, a bit different in amongst the Jaguar racers in that I don't really have any affinity with Jaguar.
For me, it's all about racing. So to have this slightly bent-out-of-shape car that didn't really want to go in a straight line, and wasn't actually that quick, just taught me to hang on the limit of grip absolutely everywhere and I wasn't too worried about the consequences.
I just want to be absolutely on the edge, pushing as hard as I can everywhere.
How is this season going?
It started in the worst fashion possible with a gearbox failure at Silverstone but since then the car's got a 100% winning record in class, which I didn't see coming. In a way, it's a bit of a pain because this is supposed to be a development year!
Times are a bit difficult at the moment and there's not much money going spare, so I can't rush it on and get it developed quickly. And suddenly I find myself in this position of being there or thereabouts in contention for the championship!
I think it's a car that, when I can get on top of it, can probably go nip and tuck for an overall race win at the right circuit. It's just this battle of trying to make it handle.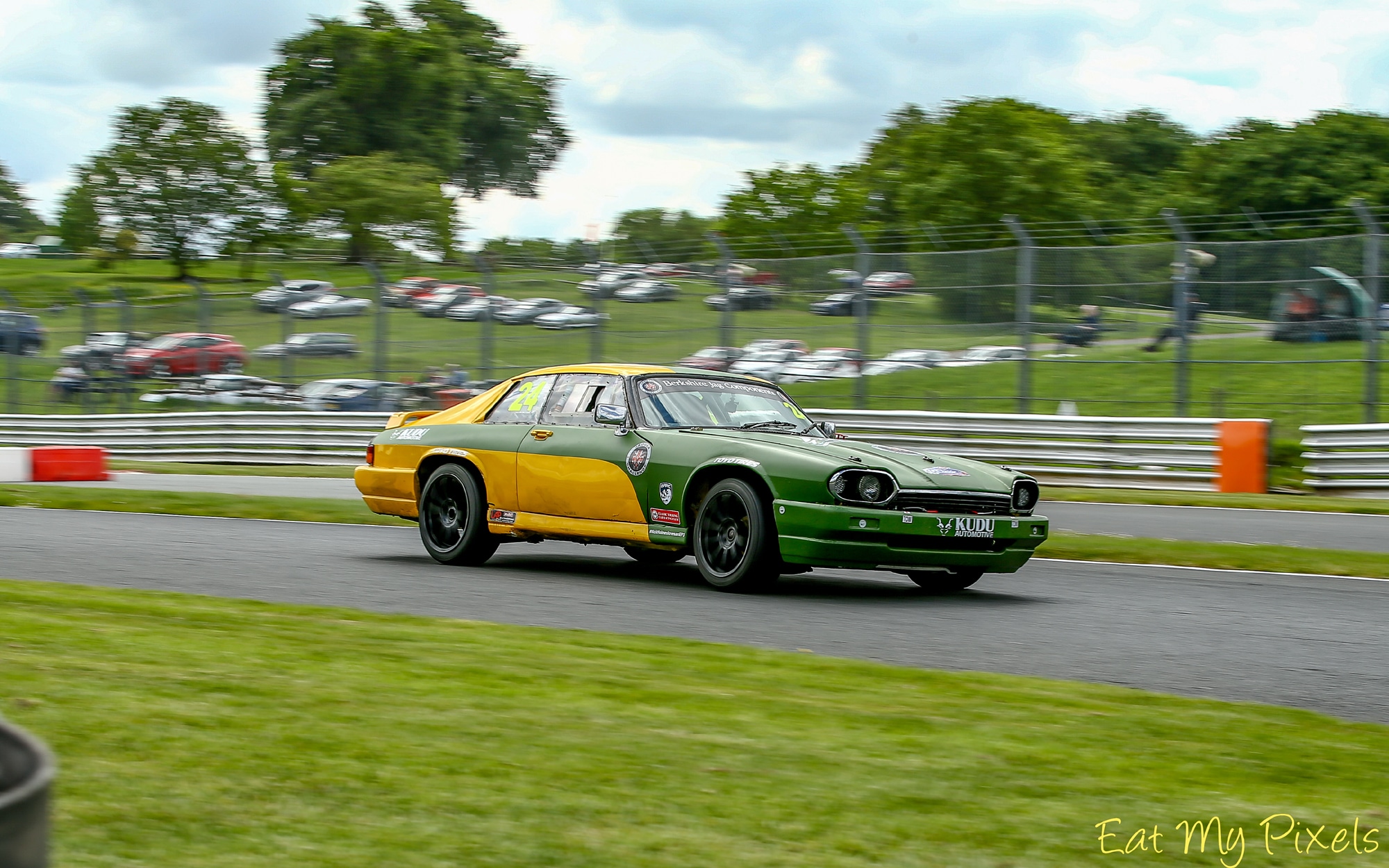 They don't defy physics, these big old Jags.  They don't hide their bulk very well, you've got to manage it somewhere, and so it's a bit of a challenge getting them to handle properly.
I really am looking forward to Thruxton – it's one of my favourite circuits. It sounds odd, but it's a chance for those of us who haven't got powerful cars.
People think you need a lot of power there but really, because it's all long sweepers, it's all about how brave you are.
All images courtesy of CTCRC official photographer Steve Jackman/Eat My Pixels