In the first of our Champions' Chatter series, we speak to James Ibbotson, winner of the 2021 Pre-'66 Touring Car Championship.
Name: James Ibbotson
Age: 25
Hometown: Milton Keynes
Occupation: Technician at a Skoda dealership, but I'm hoping to go on my own doing historic race car prep having started helping other people with their cars.
Championship: Poultec Pre-'66 Touring Cars
Car: Hillman Imp Super
Sponsors: Shrigley Engineering, a Manchester-based Imp engine specialist
Career highlights: Winning the Pre-'66 championship in my first year of racing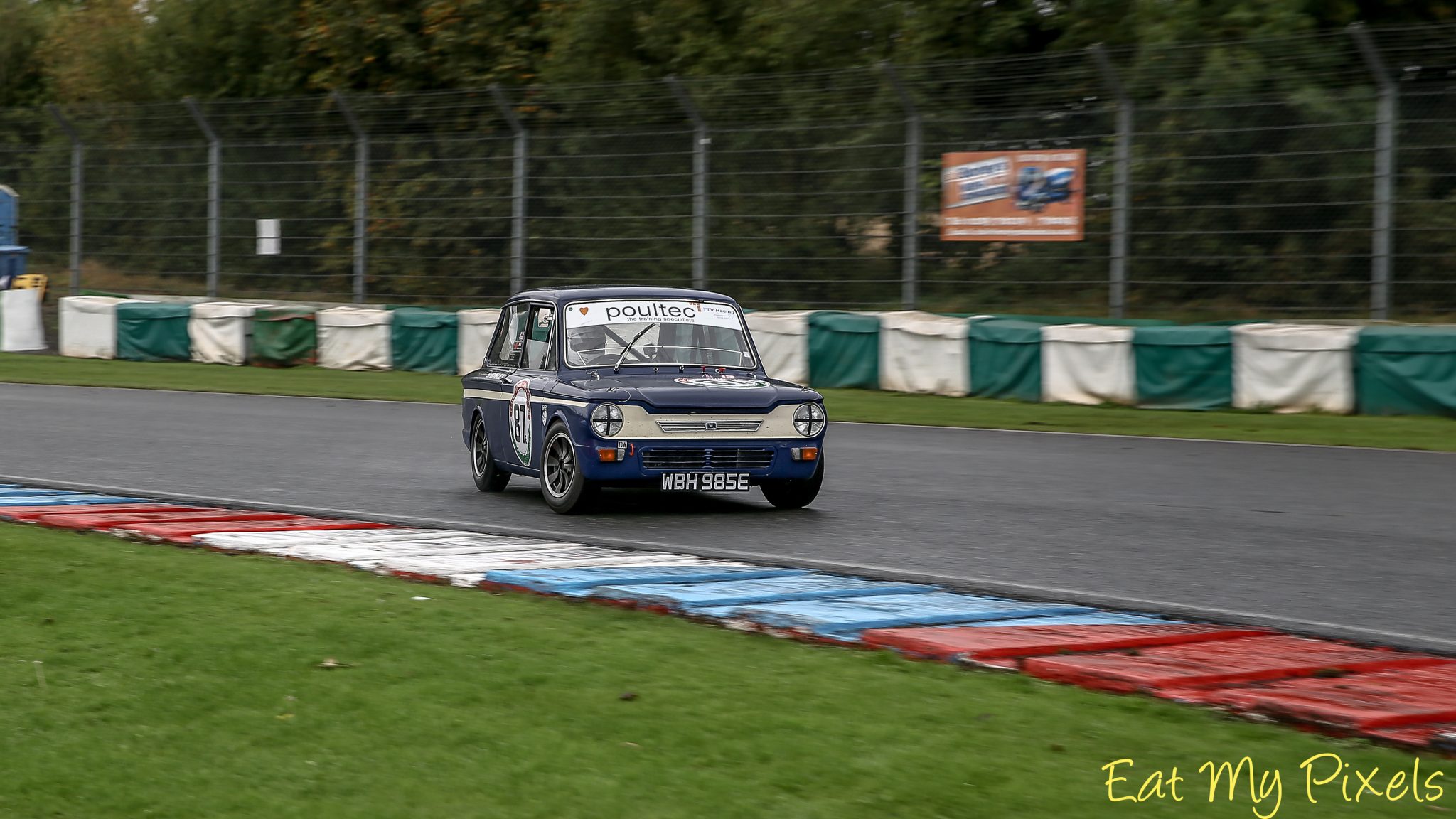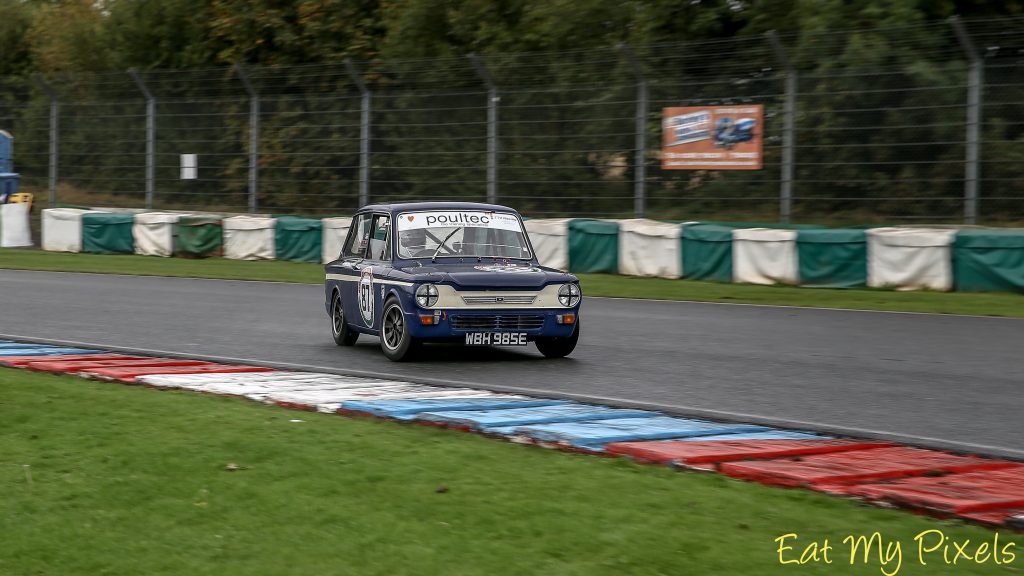 What brought you to the CTCRC Poultec Pre-'66 Touring Cars?
I've always been around Imps, I just never thought I'd be able to afford to go circuit racing.
Growing up, my dad used to hillclimb an Imp-based car, a Davrian, which is a fibreglass-bodied two-seater sports car. He did that for between 10 and 15 years and everything was always done at home. The engines were built on the kitchen table, but luckily Mum is awesome so she didn't mind too much! That's where it's all come from really.
We used to go along and watch Historic Sports Car Club events, which were always well supported with 10-12 Imps. I've always wanted to go racing and I've always known it had to be in an Imp – they're just what make me tick.
My local motor club, the Falcon Motor Club, were very helpful when I was young. I did quite a few production car trials, because you can do those from the age of 14. That was a real help in learning to drive.
The CTCRC was quite well supported, with Michael Loveland, Freddie Brown and Simon Knight in their three Imps. So there was obviously going to be someone to race against. My girlfriend and I came along to a few of the meetings in 2020 and I thought, 'If I don't do it now, I'll never do it.' The club just looked so friendly so we went for it.
Tell us about your car
It's a 1967 Hillman Imp Super. It was actually raced in the '80s, in what I believe was the same championship, by Keith Lander.
After the previous owner had finished racing it, he sold it on to an Imp collector and it sat in a barn for about 30 years. When I was about 14/15, I decided I wanted one as my first car, and we'd been tipped off about a barn full of them.
I was supposed to go and have a look at a standard Imp, but when I got there I saw this one. It was actually brown at the time, it was tucked in the corner and it had all of its old race numbers on and the rollcage in it. I just completely fell in love with it and thought, 'I've got to have that one.' It needed quite a lot of welding but we did it all at home, and then we painted it in the back garden.
It was my first car from about the age of 15 and I used it for my first year of driving on the road when I was 17. It took me to Silverstone and back every day because I went to motorsport college there.
Last season it had a 998cc engine but we've gone a little bit further this year. Shrigley Engineering have built me a 1040cc, with the permitted overbore, which should be in the car for the meeting at Brands Hatch at Easter. Generally a good 1040 will give about 110bhp.
Imps had 875cc engines as standard. They homologated a version for the Monte Carlo Rally which had a 998, and the famous Irish rally driver Rosemary Smith drove one. The colour scheme on my car is a tribute to those old works rally cars.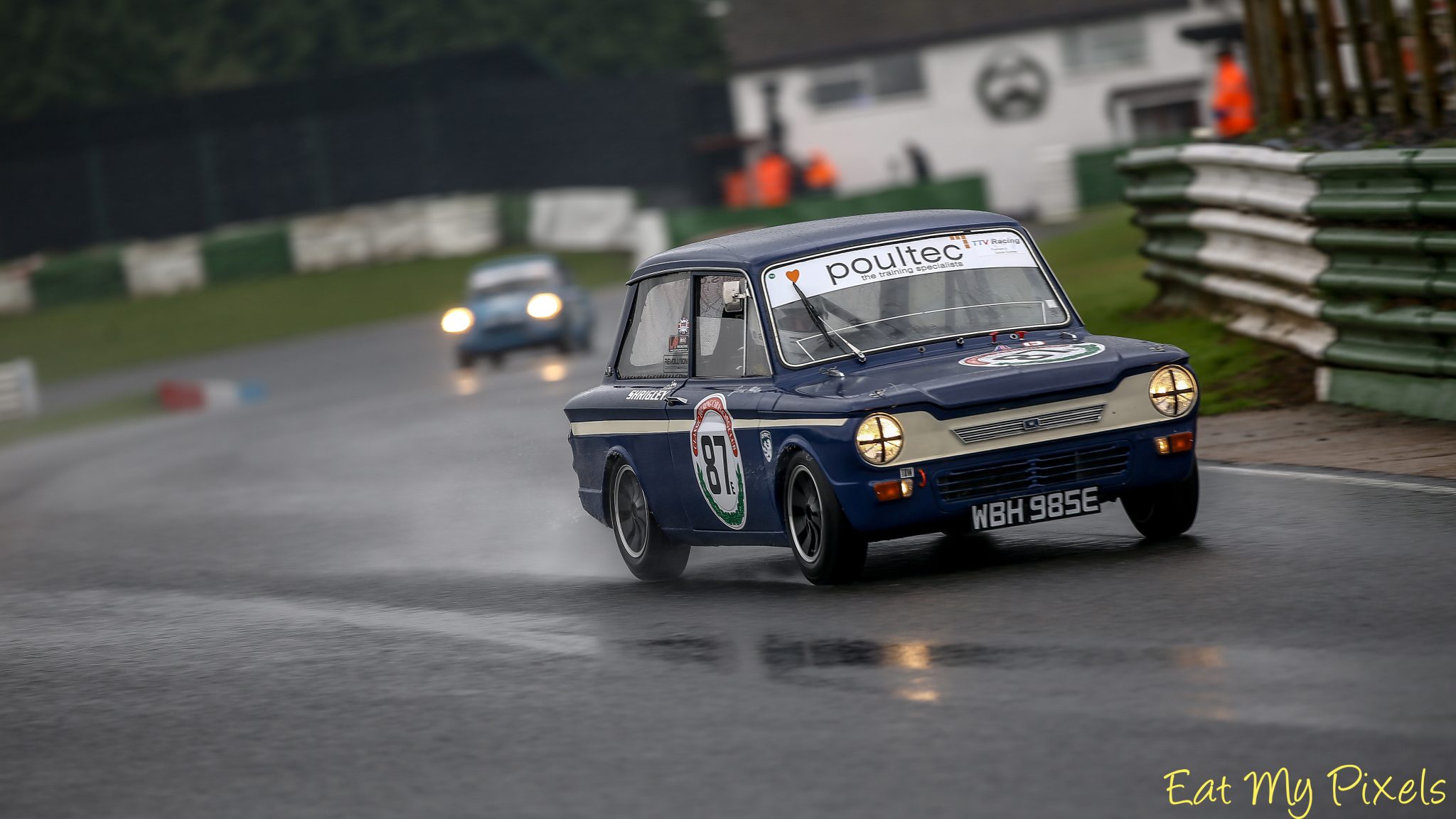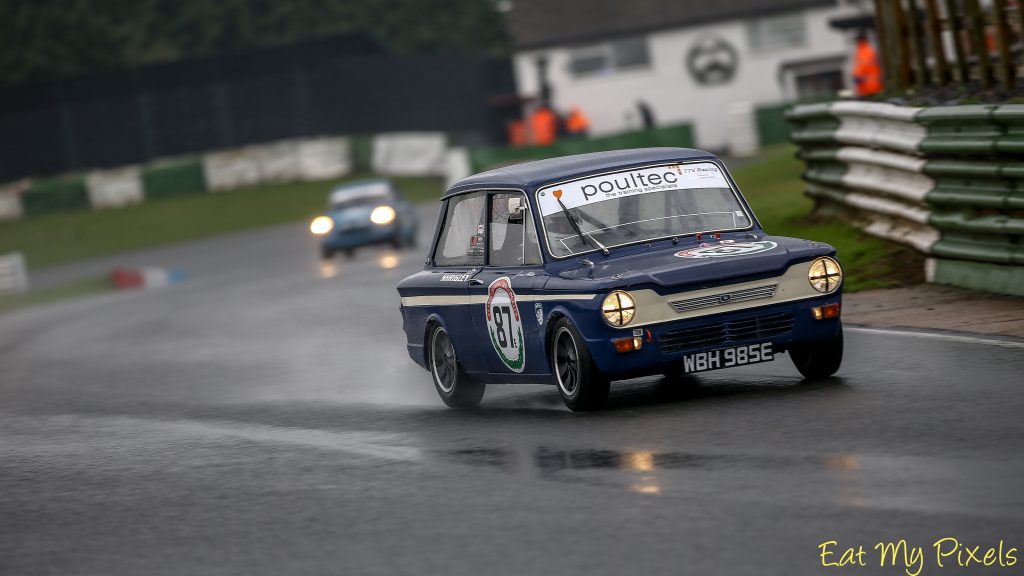 How is this season going?
There was a bit of a delay getting the parts for my new engine so I thought I was going to have to miss the first round at Silverstone.
But we dragged an old 998cc engine out of the garage from Dad's old hillclimbing days, which hadn't run for about 10 years. We swapped the carburettors and bits over from last year's engine, which I'd sold.
It was down on power but we finished both races, sharing the class wins with David Heale's Imp, so I was quite happy with that.
There were only two cars in our class at Silverstone so we couldn't score full points. But there's four entered for Brands Hatch so hopefully we'll now have a good amount of cars in our class in each race so that we can score enough points to potentially win the championship again, but we'll see.
I'm looking forward to Brands, it's a good circuit for the Imps, and if it rains I'd like to try and get a podium again. I think there's five Anglias racing – they go quite well so we'll see what happens.
All images courtesy of CTCRC official photographer Steve Jackman/Eat My Pixels