Ahead of a much anticipated visit to the famed Brands Hatch Grand Prix circuit for Round 5 of the 2022 Classic Touring Car season on 13 August, Champions' Chatter features the multiple Pre-'83 Group 1 Touring Car champion
Name: Stephen Primett
Age: 55
Hometown: Marston Moretaine, Bedfordshire
Occupation: Electrician
Championship: Orange Aero Pre-'83 Group 1 Touring Cars
Car: Ford Escort Mk1
Sponsors: Conwy Motorsport Engineering are the boys that rebuilt my car after I smashed it to bits! My engine is built by DTW Engines in Harlow, Dave Wild.
Career highlights: CTCRC Pre-'74 Post-Historic Touring Car champion in 2005, '08 and '09; CTCRC Pre-'83 Group 1 Touring Car champion in 2014, '15, '16, '17, '18 and '21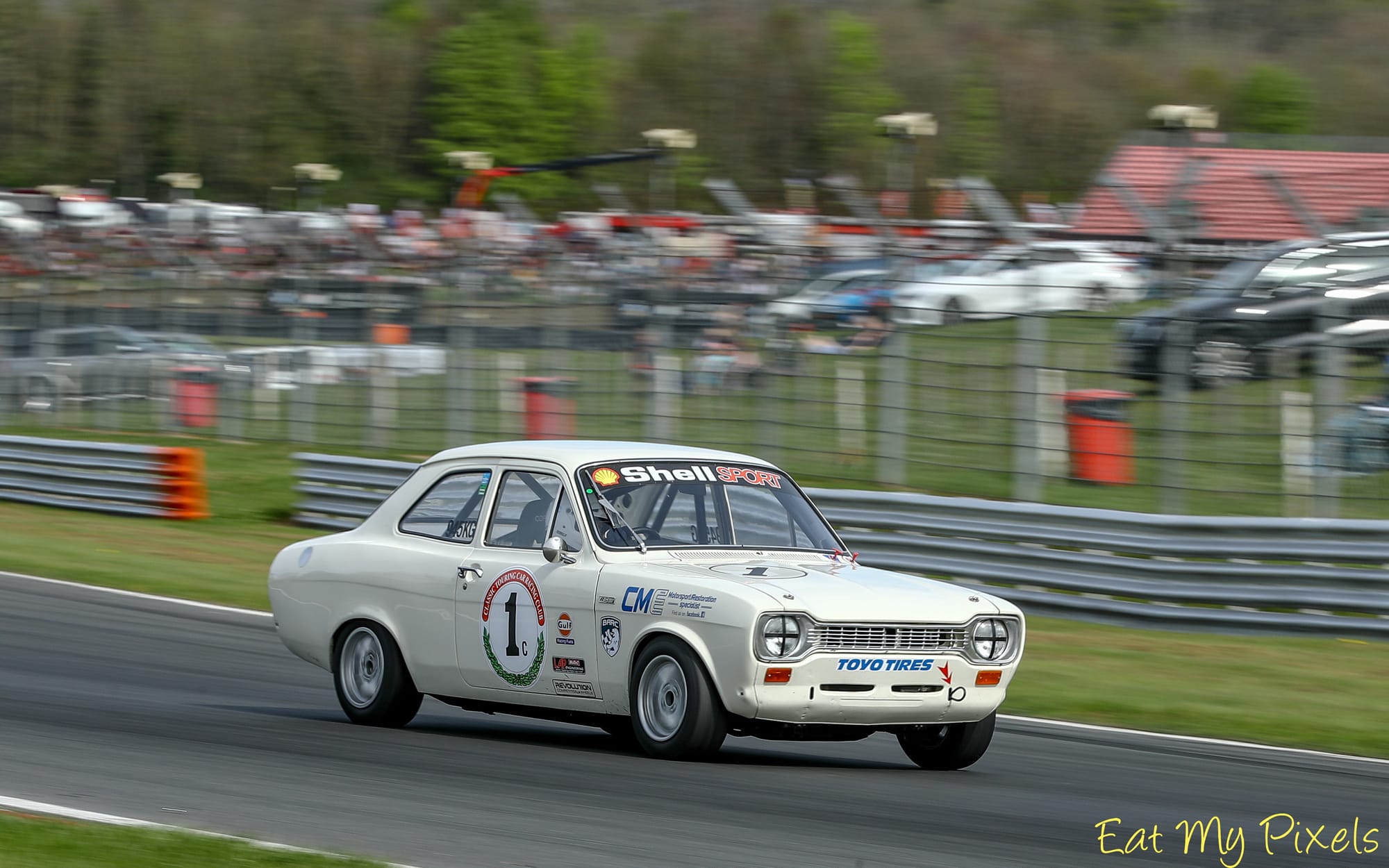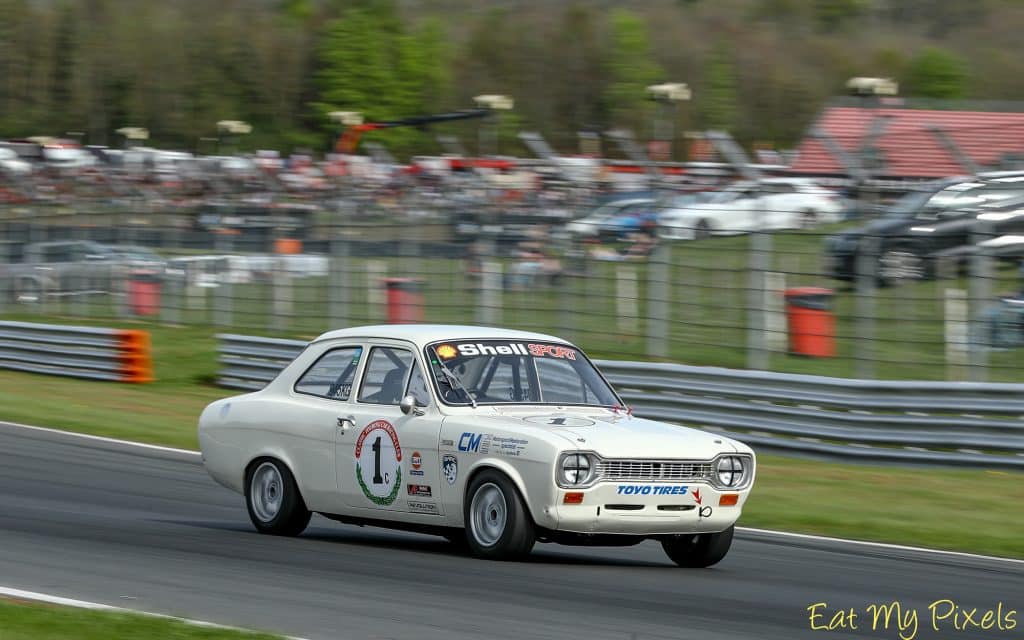 What brought you to the CTCRC Orange Aero Pre-'83 Group 1 Touring Cars?
I'd always been and watched motor racing, always been a motor racing fanatic, and had been to watch the club. From a 17 year-old when I first got a driving licence, I was driving to Brands Hatch and Donington to watch the racing and I didn't believe I could ever do it myself really, even though it was an ambition.
But then I was in a position to look for a race car. I wasn't hell-bent on racing with the Pre-'74s, but I bought a car that had been built for the Pre-'74s. So it was just a bit of a coincidence even though I had watched them quite a lot over the years.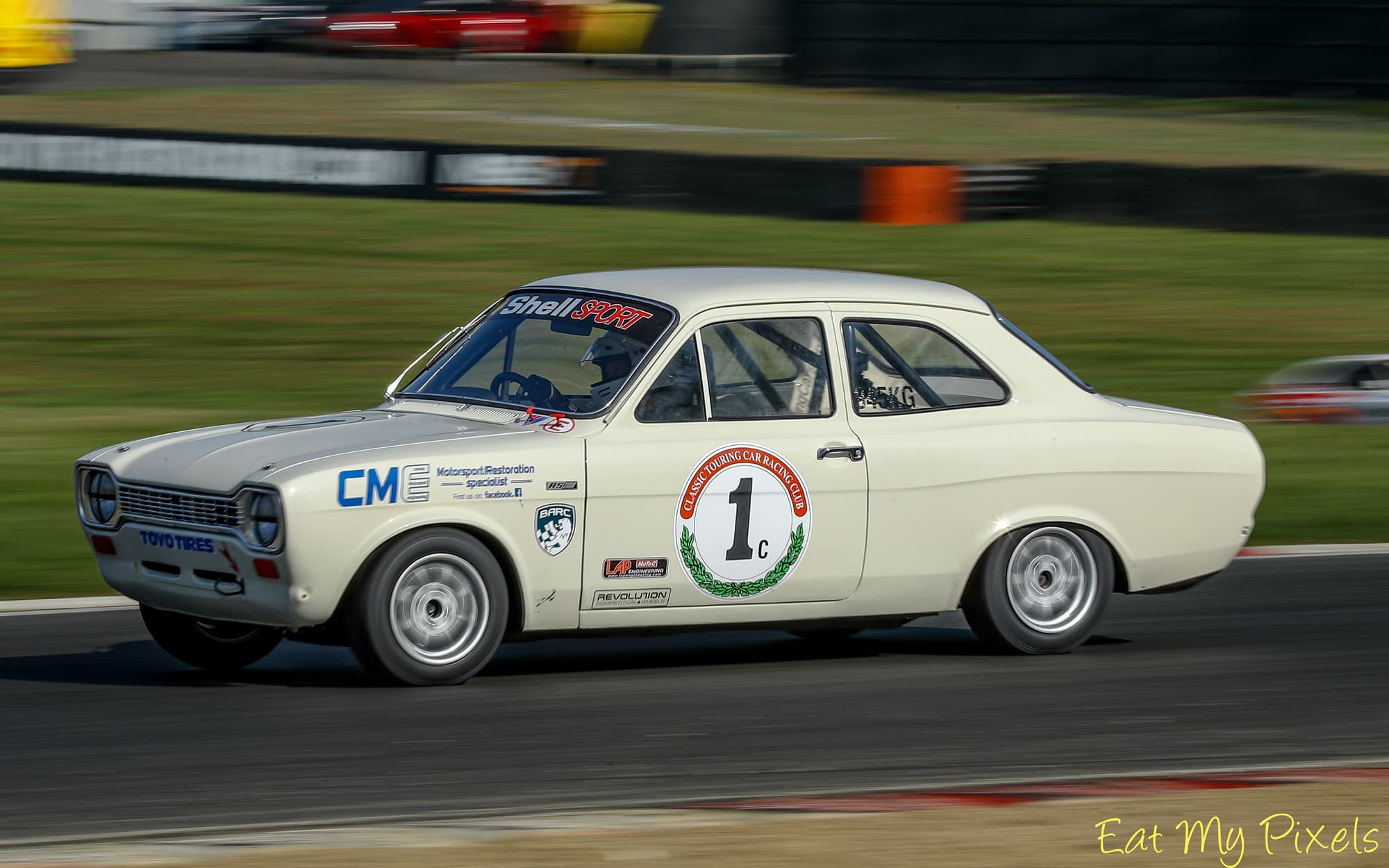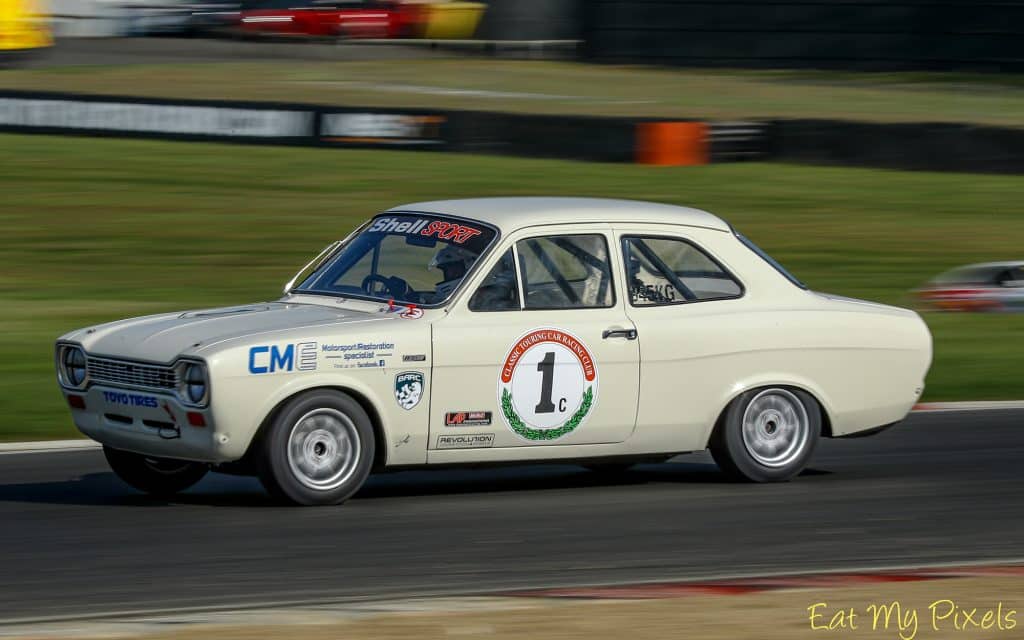 That was in 2004. The last time I was in Pre-'74s was 2009 and then the following year I did a bit of racing in Classic Thunder, believe it or not, in the same car, and then I drifted off to race with the Toyo Tyres championship. When I came back in 2014 it had combined with Pre-'83.
It's a cracking club but I'm sure people are decent wherever you go, someone would lend you a part at any club, I think. But it's where my Escort fits in. An Escort in my specification, I've either got to throw 25 grand at it to make it a faster car or it stays as it is and I race in the Group 1s.
Tell us about your car
It's a 1972 Mk1 Escort with a two-litre Pinto engine. It has about 205bhp, not bad for an old Pinto!
It was built by a guy called Carl Sawford, and he used to race it in a modified championship, Super Road Saloons. Then he rebuilt it to race in Pre-'74s but never raced and he put it up for sale. So when I bought it, it slotted straight in.
In the first season I blew the engine to pieces.  Then this engine was built and has been basically the same engine, same block and head, ever since.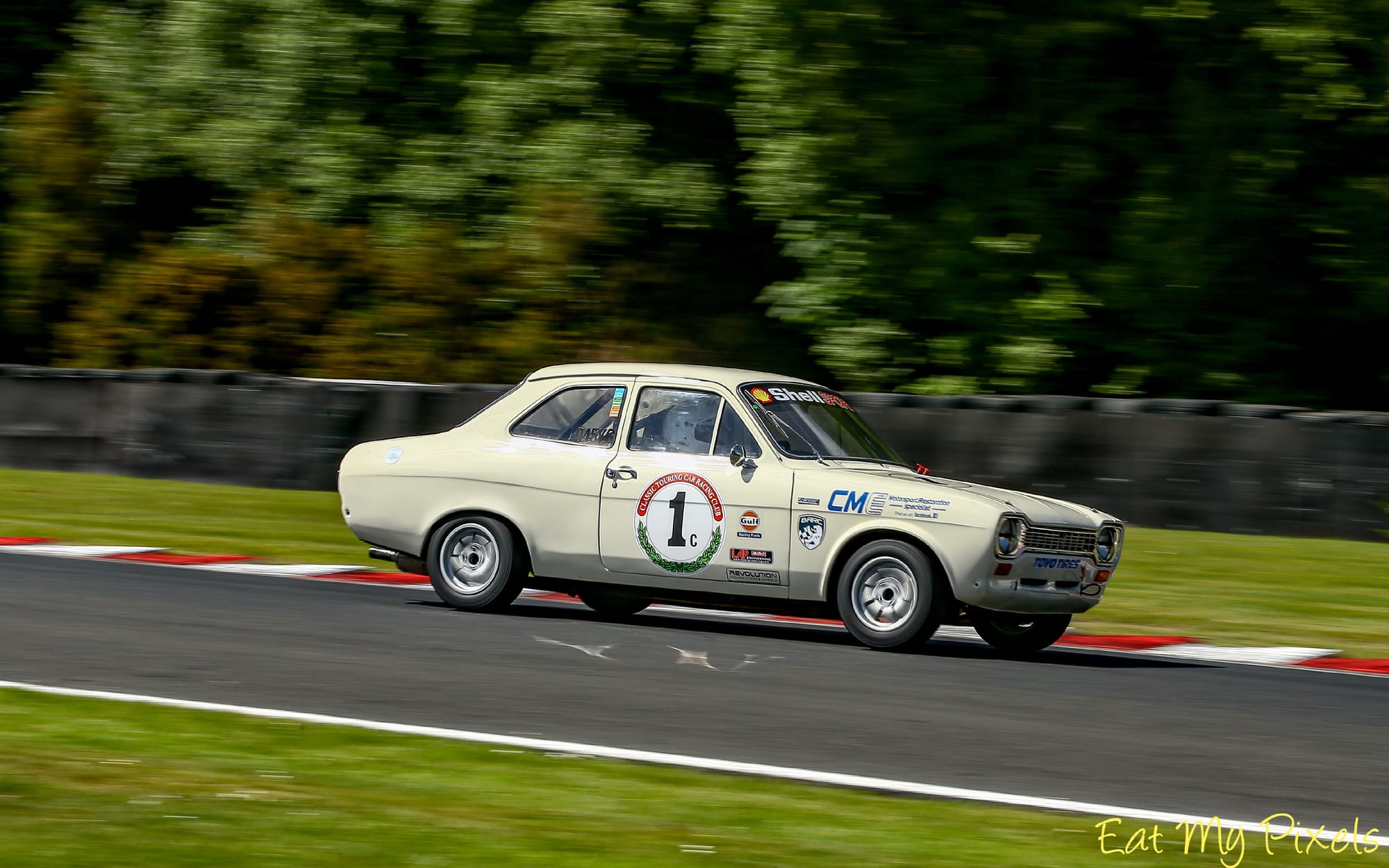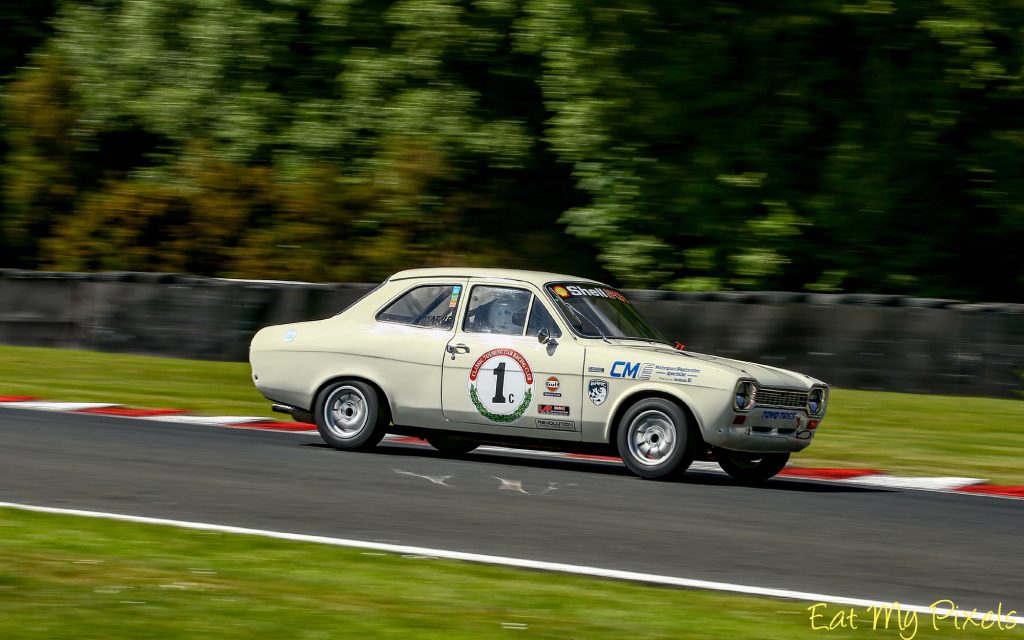 The gearbox and the diff are built by somebody else but I put it all together. I rebuild the engine occasionally too, to save money, but only 'top and tail' it.
When it came back from CME, after my accident at Silverstone in 2020, it was just a bare shell, and then I refitted it all.
I do get a lot of pleasure out of spannering. That's how you get into it in the first place really, isn't it? It used to be you were always down the scrapyard getting parts for your road car.
It's just an evolution. You start doing a bit of spannering and obviously you want to go faster and then that's how it all spirals out of control!
How is this season going?
It's going pretty well. I think I've won five, come second once, so not too shabby! Thruxton was a bit frustrating where I spat a rocker off. But other than that it's been going very well.
At Silverstone, I won the first race then stalled on the grid and had to come through the pack from the back. I just took my brains out really! It's funny, the day before, I won the race and all I could do was pick the car to pieces as I was driving round.
But then I took my brain out when I started last and I didn't even think about the car at all, I just drove and then at the end of the race I had no memory of it at all.
I just thought, 'What happened there?' Really weird. It proved to me that it's all in my head really – just get your finger out and get on with it!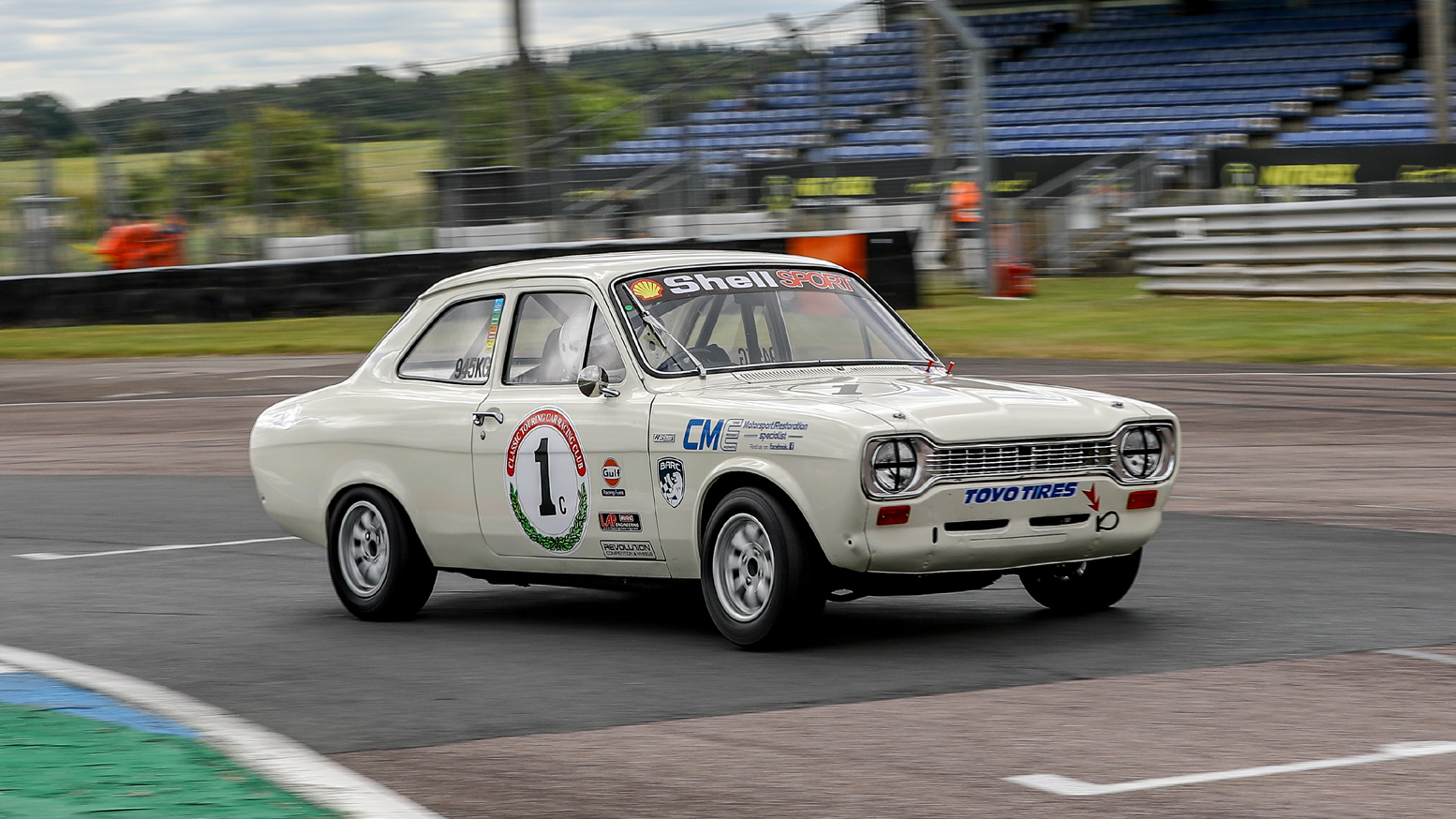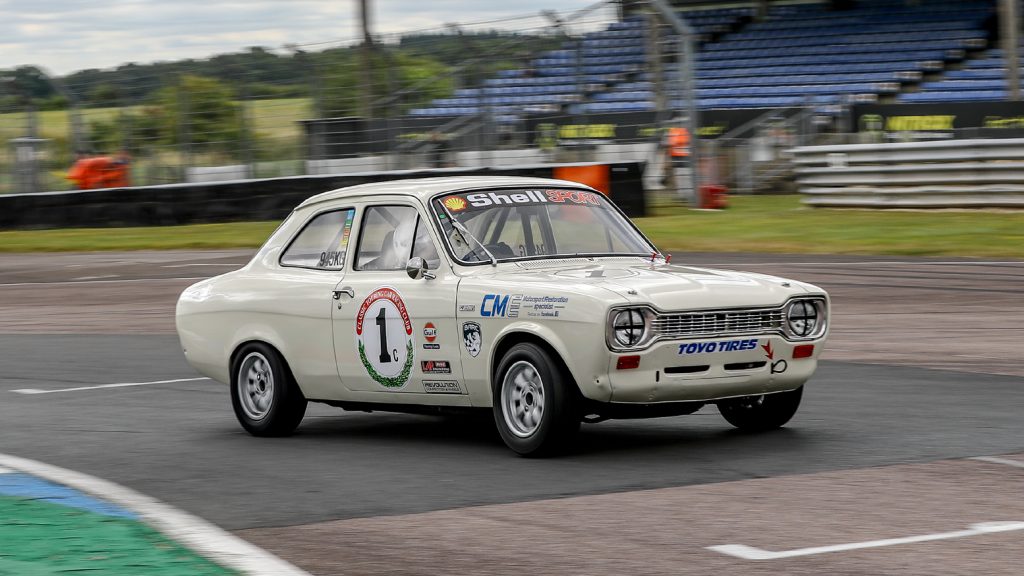 I think I should still have a good lead in the championship, despite retiring at Thruxton. But anything can happen – we've got another six more races to go so you have to be careful. Look what happened last year when I won it at the very last race.
That's the thing that drives you forward; you never think you're going to win. You can't relax and think, 'I won the last one, so I'll win this one,' because you won't.
I have had a few people say to me, 'Don't you get sick of winning?' And I go, 'You've never won a race, mate!' Because it doesn't get any worse, that feeling! It's always pretty special.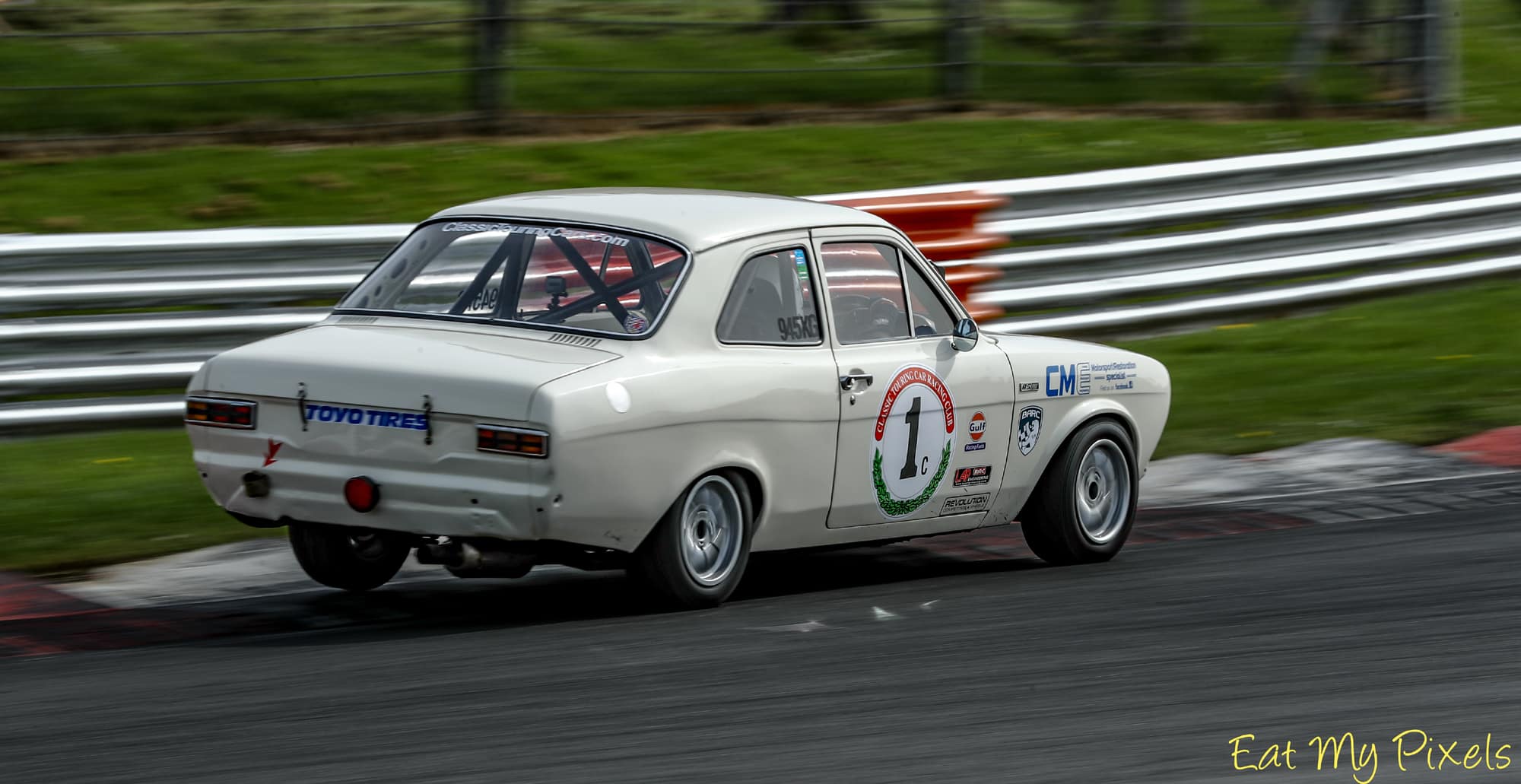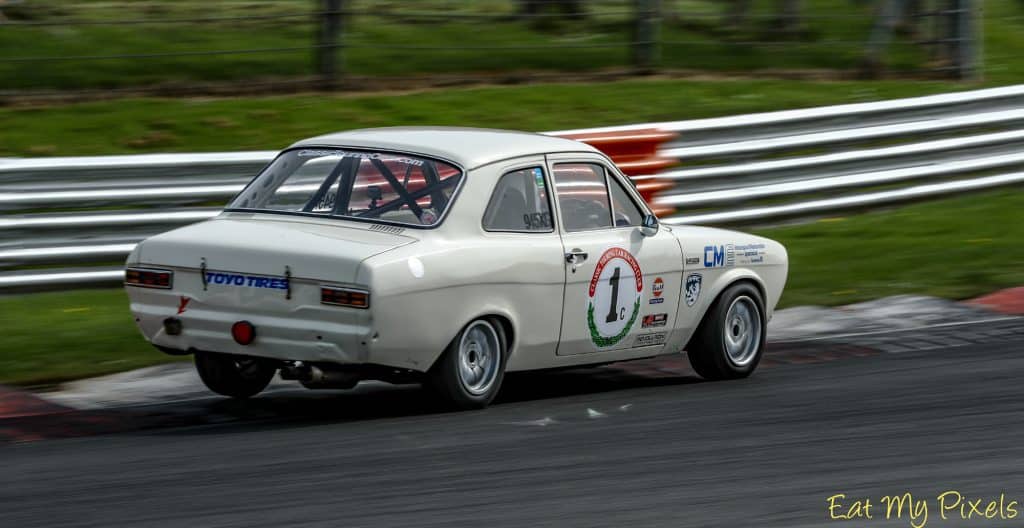 It's so special for our club to get on the Brands Hatch Grand Prix circuit this weekend. I raced there in 2011 or '12, I think, and my memory of it is it just being really wonderful. We may have to relearn a bit of commitment out the back because it's super-committed.
The rest of it we know quite well but it's interesting because you're coming flat out into Clearways and that means you carry a lot more speed down the straight and that changes the way you enter Paddock, so even though they're two corners you know really well, they're very different corners now.
I think I'll have to build up to it a little bit! It's huge commitment out the back. With an Escort, it's all about carrying that speed, and if a slower car is in the corner then you're going to lose so much time. But we're all in the same boat.
All images courtesy of CTCRC official photographer Steve Jackman/Eat My Pixels