The 2022 Classic Touring Car season concluded amid tricky conditions on the Donington Grand Prix circuit.
The hugely popular Super Tourers made their fourth appearance of the season, with two new winners emerging, while it was the seventh and final round for our other seven championships.
Laser Tools Super Tourers
Two drivers made their first appearances in the new-for-2022 Super Tourers series and both ended up as race winners. Series prime mover Jason Hughes and long-time Super Touring racer Stewart Whyte became the fourth and fifth different victors in eight races this year.
Family commitments, technical issues in the run up to the event, and long-standing parts delays reduced the entry. Sadly it was hit further when Robert Salisbury's Honda Accord crashed in the preceding Classic Thunder race.
Having finally managed to get his 2000 Vauxhall Vectra back in action at the previous meeting's Classic Thunder round, Hughes planted it on pole position. He was joined on the front row of the grid by Whyte's ex-Tom Kristensen Honda Accord.
Series stalwart Richard Wheeler (Nissan Primera GT) and Mark Jones (Renault Laguna) made up row two. Wheeler though would be forced to start from the pitlane after struggling to get his door to shut in the assembly area.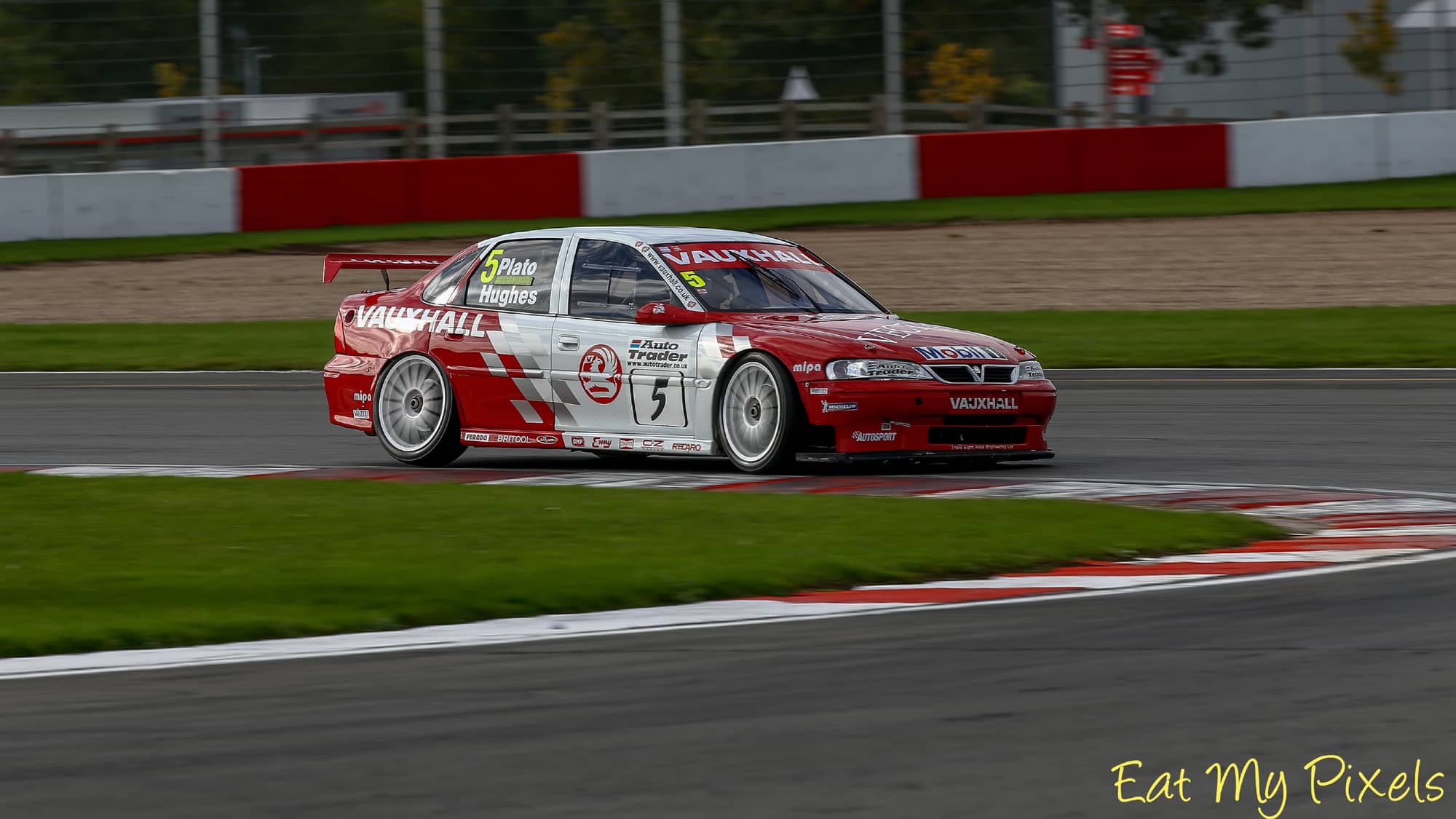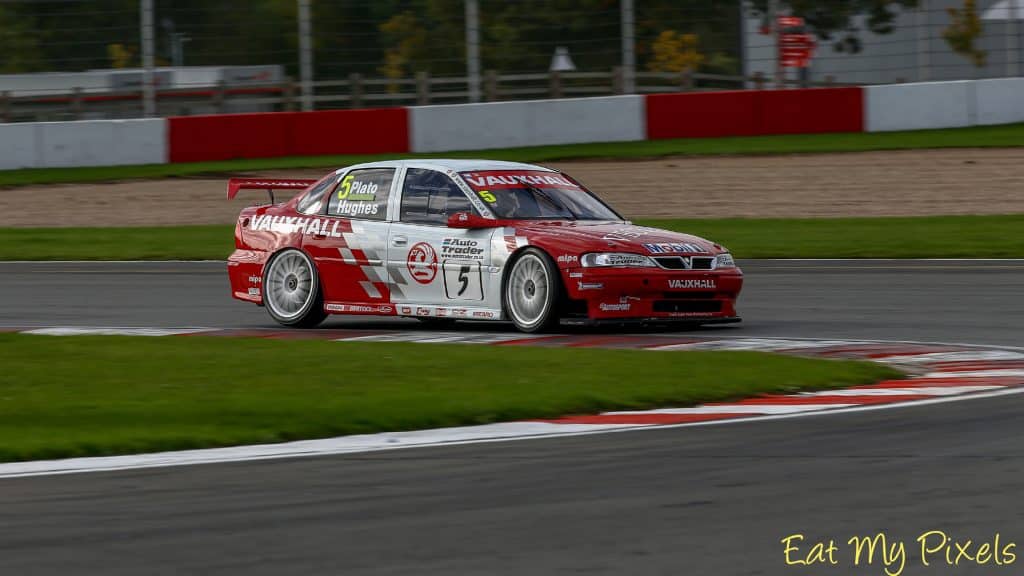 As the last race of Saturday, Donington was getting decidedly gloomy when the action commenced. With headlights ablaze, the scene was reminiscent of the night races held at Snetterton and Silverstone in period.
Hughes converted pole into the race lead but was hounded throughout the opening half of the race by Whyte. The Scotsman eventually found an opening at Coppice, the double apex right-hander leading on to the long back straight. He got a run down the straight and completed the move into Fogarty's Esses.
Thereafter, Whyte – racing the car for the first time in three years – was edging away until he came across a trio of backmarkers from the concurrent Pre-'93/Pre-'03 Touring Car grids on the last lap. Attempting to pass them on the inside into the Goddards hairpin, the final corner, Whyte got caught out on the dirty track and locked a wheel.
Hughes needed no second invitation and pounced to snatch the win. "I'll have that one," he smiled afterwards.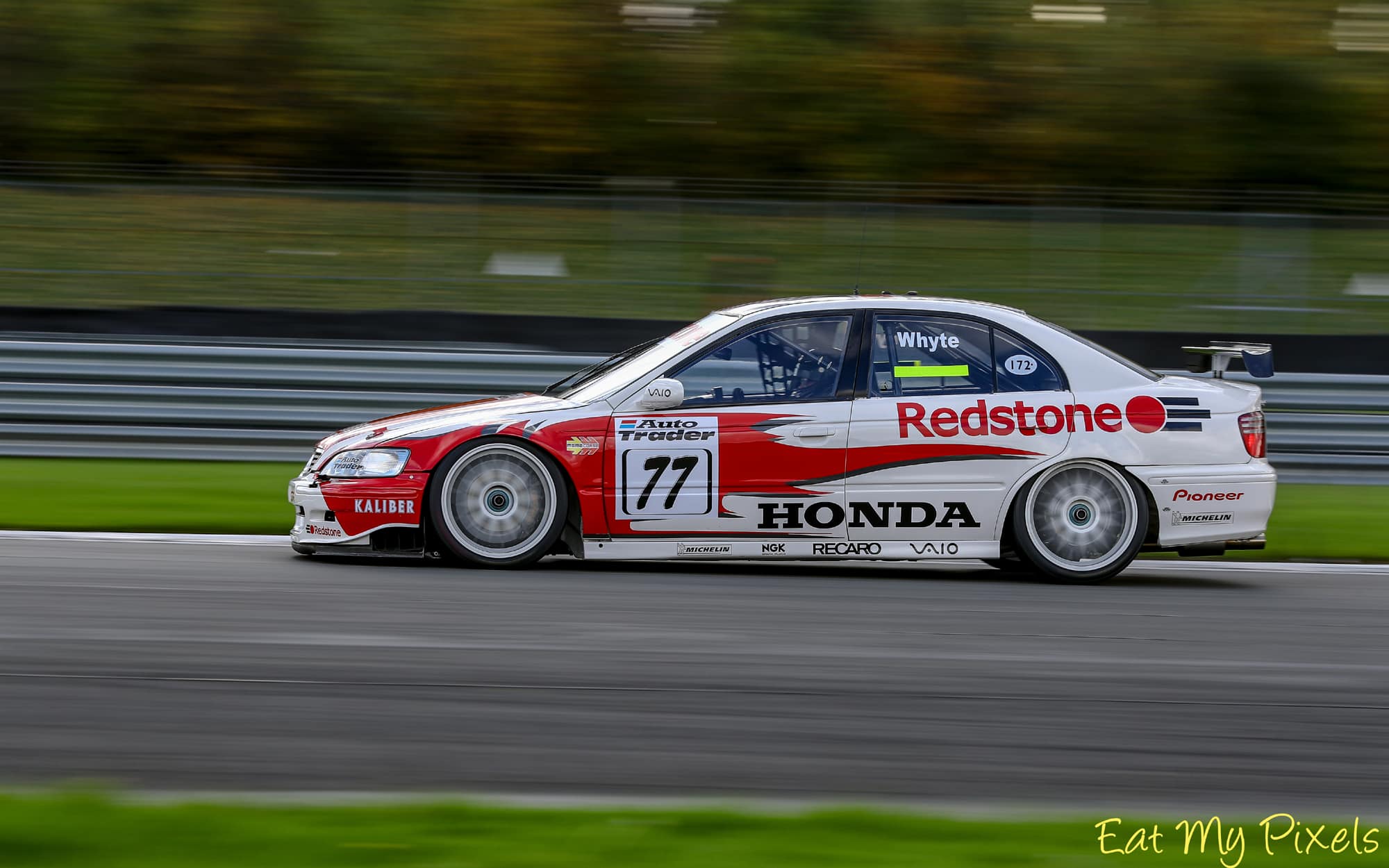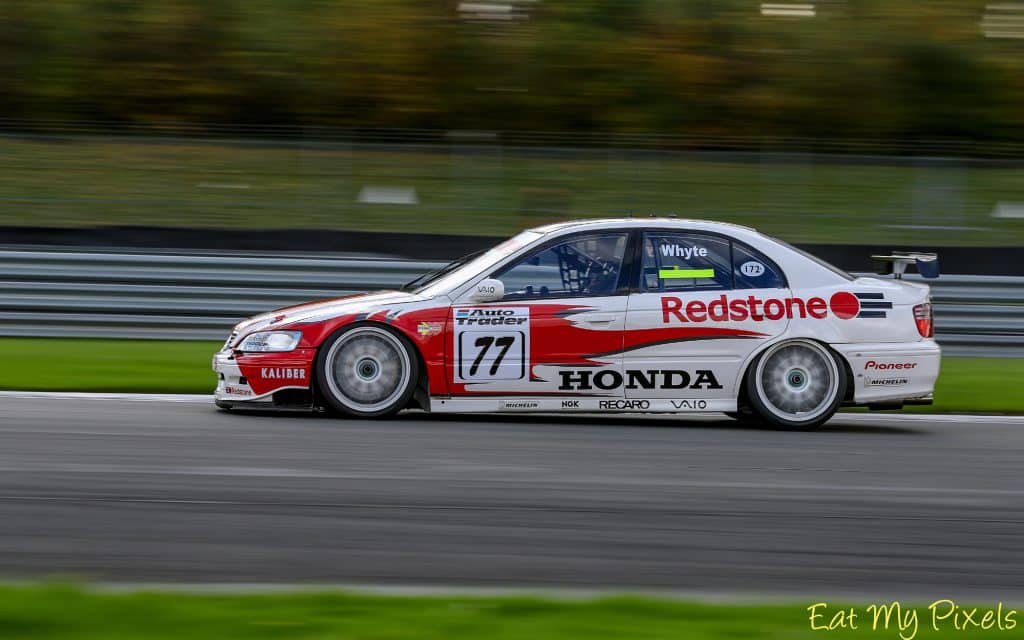 Whyte was second with Jones third, some 44 seconds in arrears. Wheeler worked his way through to fourth and Jim Pocklington brought his 1990-vintage Vauxhall Cavalier home fifth after Tony Absolom had an opening-lap spin in his newer example at the Melbourne hairpin.
Perhaps flushed with his success, Hughes chose to sit out Sunday's sequel. That gave Whyte a relatively clear run to victory in his sublime looking Honda.
But first he had to shake off Jones, who tried to go around the outside of Redgate, the first corner, at the start of the race. Whyte held on and then pulled away to win by nearly half a minute.
After dropping back early on until his tyres came in, Wheeler climbed back through and passed Jones for second on lap four of six (in a shortened race after delays earlier in the day due to the difficult conditions). It was enough for Wheeler to overhaul Anthony Reid (absent after his sister Primera hit mechanical issues) and clinch the series title.
Jones completed the podium, with Absolom not far behind in fourth and Pocklington fifth in his older machine.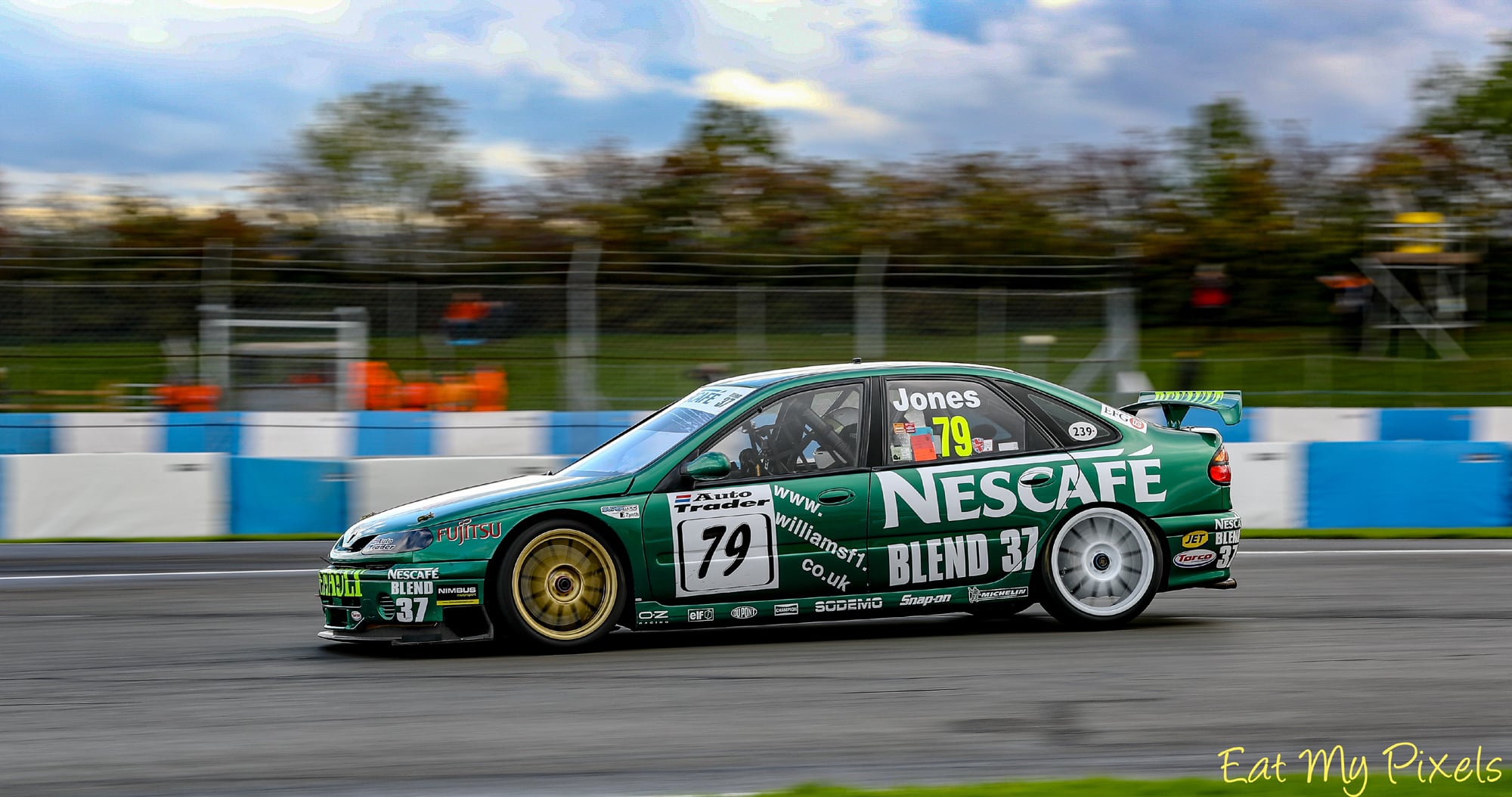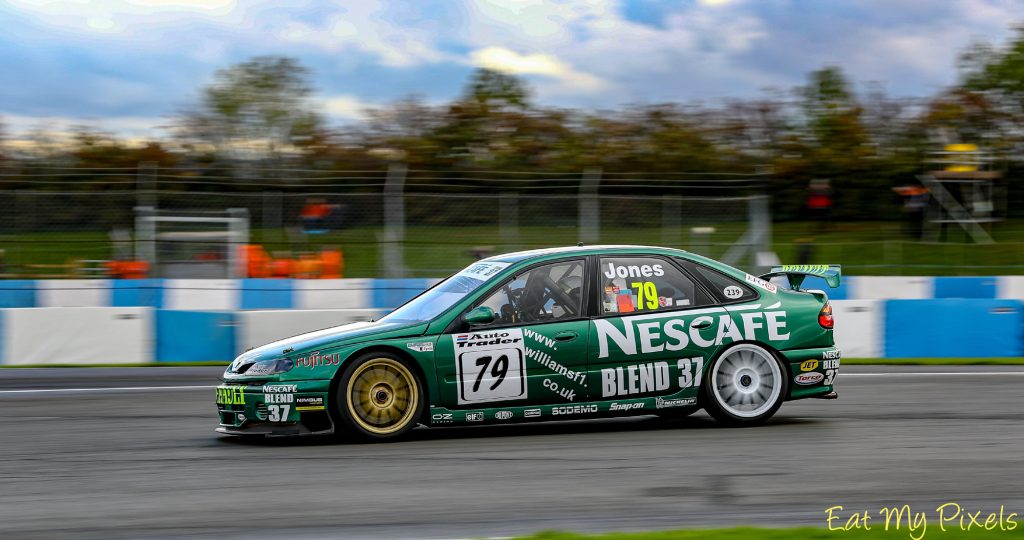 Burty Haulage Pre-'03 Touring Cars
The Super Tourers were joined on track by their production-based counterparts from a similar era in the Pre-'03 Touring Cars.
Outgoing champion Gary Prebble made a welcome – and winning – return to the series after engine dramas had kept him out since the summer. Qualifying well clear of the field, Prebble played his usual role of mixing it with Super Tourers in the opening laps. He also got involved with leading Pre-'93 runner James Everard.
Otherwise, it was a very comfortable win for Prebble's Honda Civic EG, his fifth of a season hit by technical issues. After managing only one lap in qualifying, Chris Southcott powered through the field in his EK9 Civic to take second.
The podium was completed by Class A runner Ken Lark, the experienced racer making a guest appearance in his long-serving Volkswagen Corrado.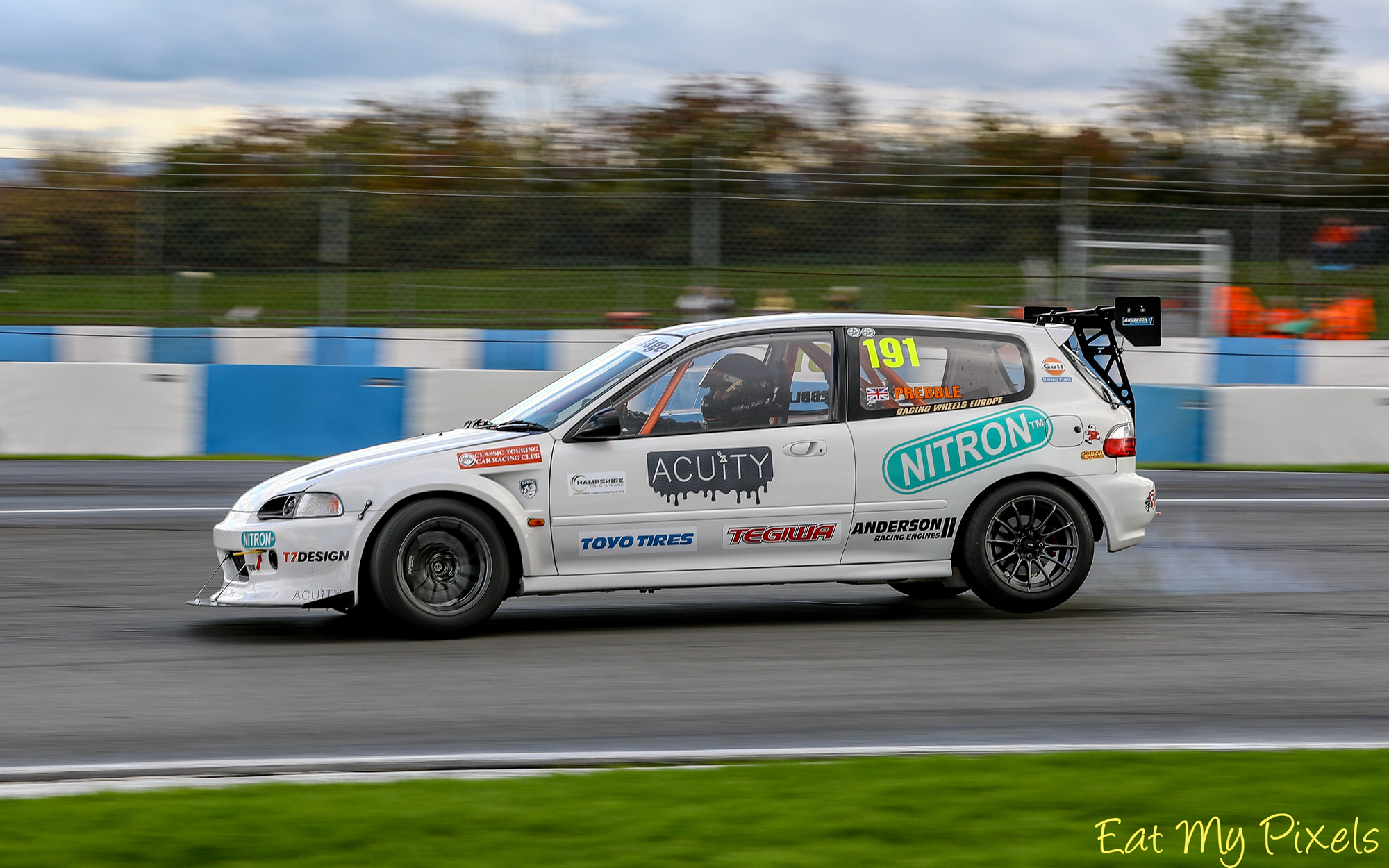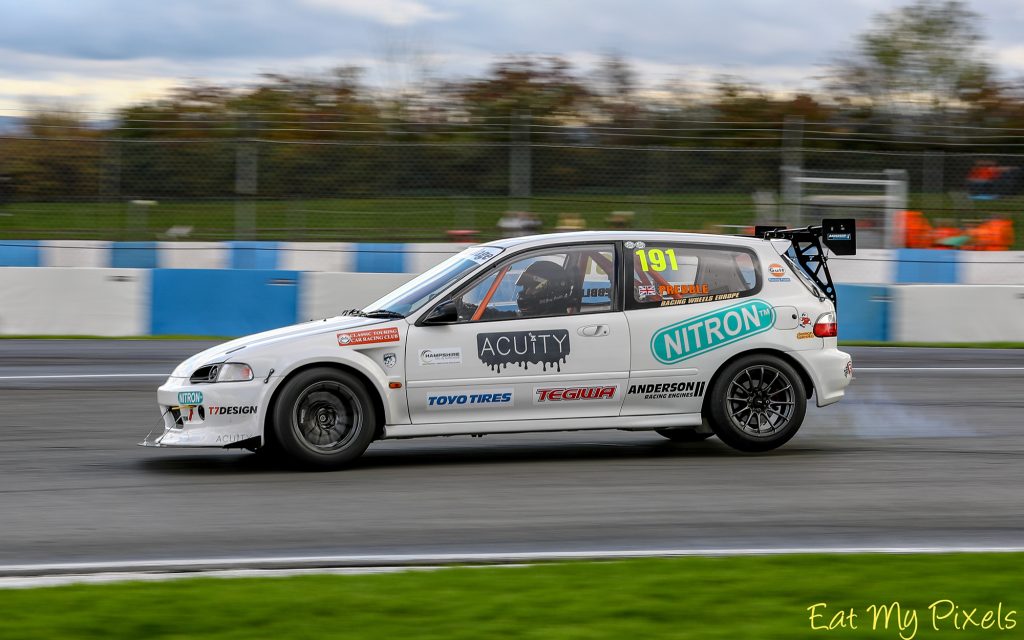 Prebble was again clear of the field in race two, and enjoying a tussle with Everard, only for unreliability to strike again. This time his throttle bracket snapped and forced him to retire mid-race. Thankfully it wasn't an expensive failure, but it was a frustrating way to end the season for the Hampshireman.
Prebble's fellow Hampshire racer Southcott, on only his third appearance of the season in the championship, therefore took a comfortable victory over the similar car of James Alford. Ross Craig's Civic completed the podium.
Lark again won Class A but, behind him, Cavan Grainger's consistent finishing meant he racked up enough points to claim the title ahead of Alford.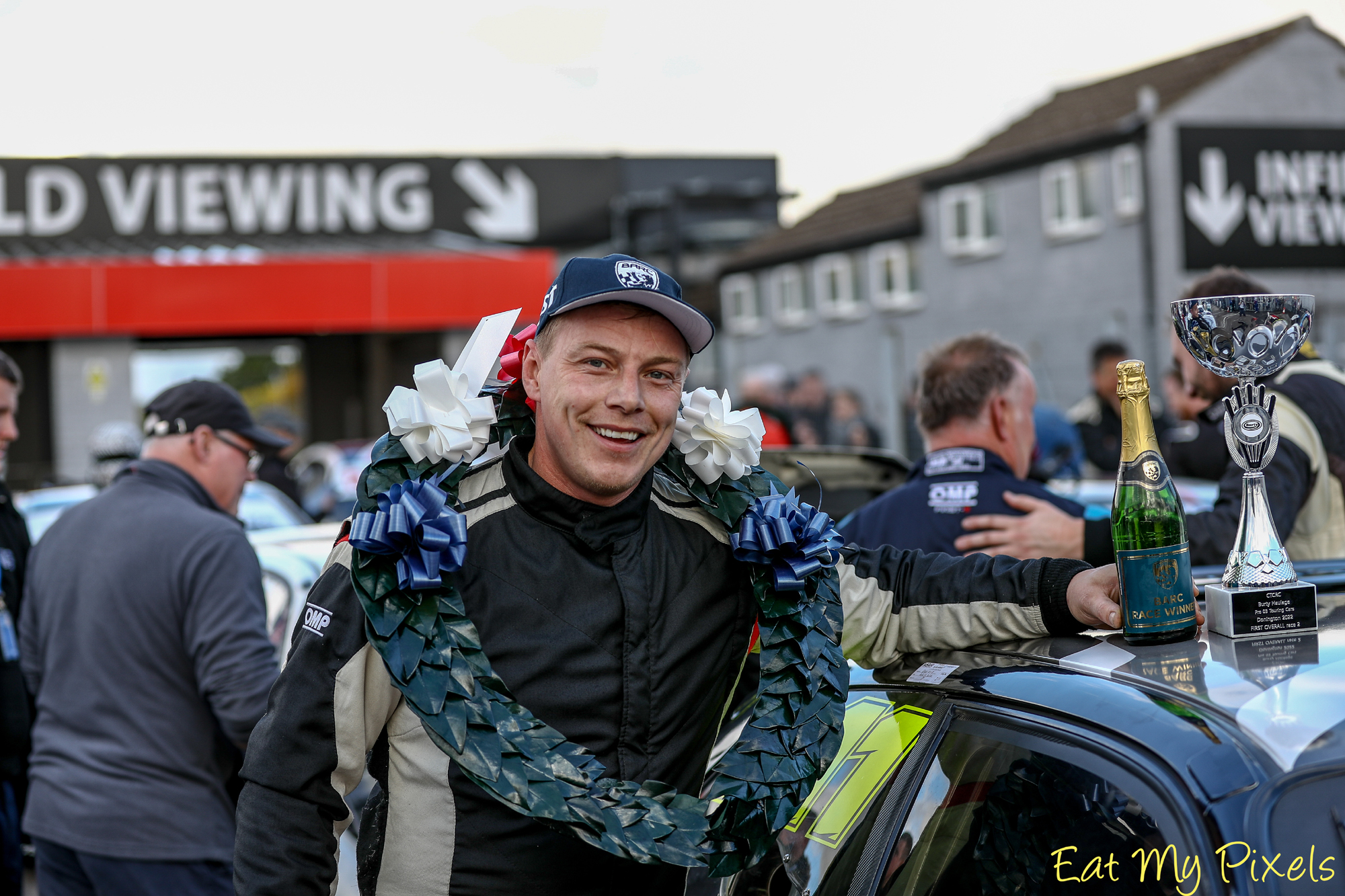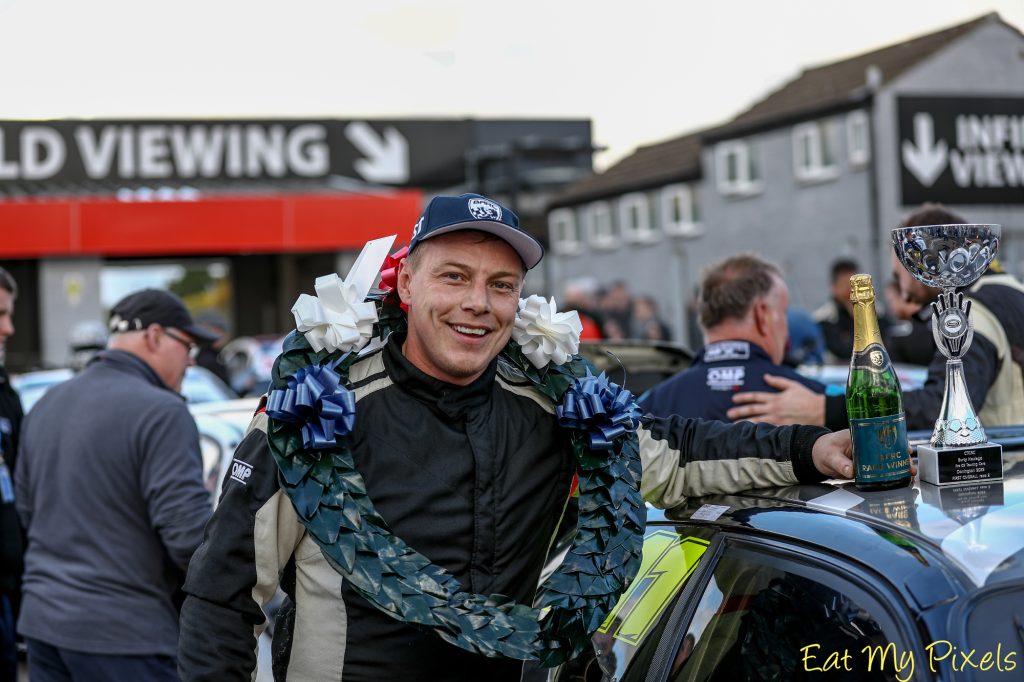 Laser Tools Pre-'93 Touring Cars
Also sharing a grid with the Super Tourers were their predecessors in the Pre-'93 Touring Cars where James Everard powered his Group A-spec BMW M3 E30 to a double victory.
Everard's magnificent machine was 2s faster in qualifying than the next quickest, championship contender Mike Dugdale's E36 version. Points leader Andy Cripps was fourth fastest, with the pair split by outgoing champion Ian Bower, both also in E36 M3s.
Come the race, Everard was in a class of his own, beaten by only three Super Tourers as he recorded a comprehensive Pre-'93 victory. Behind him, Dugdale scored maximum points by winning Class B, second in Pre-'93 overall.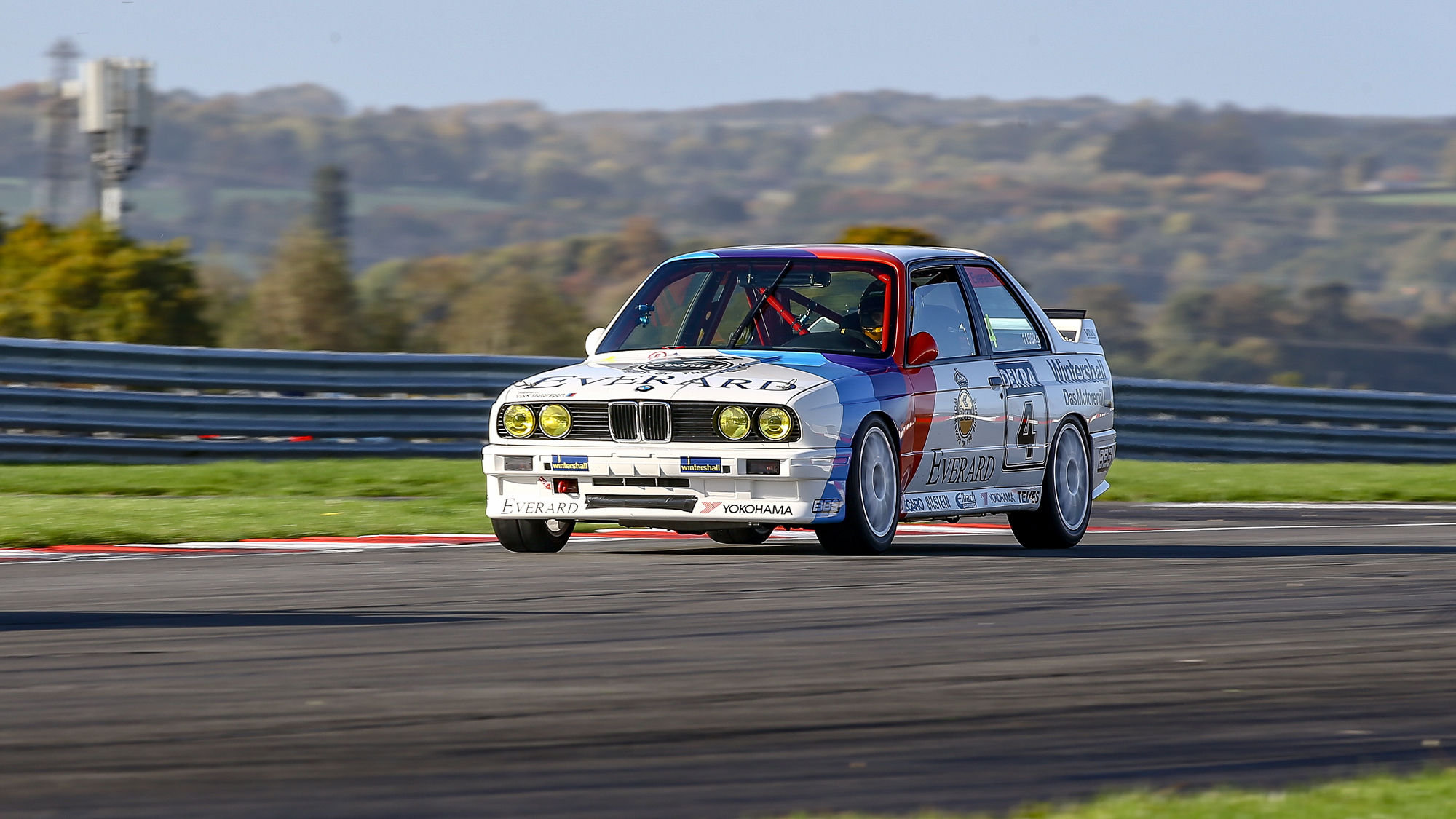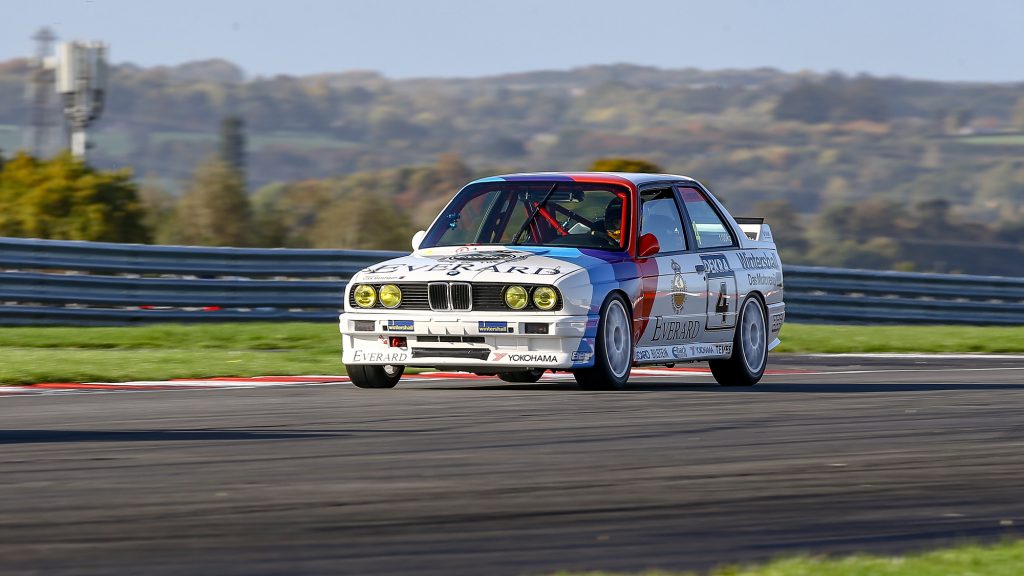 But there was potential heartbreak for Cripps who pulled in to retirement at the end of the first lap when a "50p part" gear-selector clip failed. Bower completed the podium ahead of Rob Crisell's similar car.
Torrential rain on Sunday morning would no doubt have left many questioning the value of racing in such conditions. Although they had improved by the time of the early-afternoon race, Bower had already left the circuit by then.
For Cripps, that meant one fewer car to pass in his quest to keep hold of the championship lead. In a sterling effort, he worked his way through the field and passed Crisell mid-race to claim third overall in Pre-'93. Second in class, it was enough to edge Dugdale – who repeated his class win and second overall – to the title.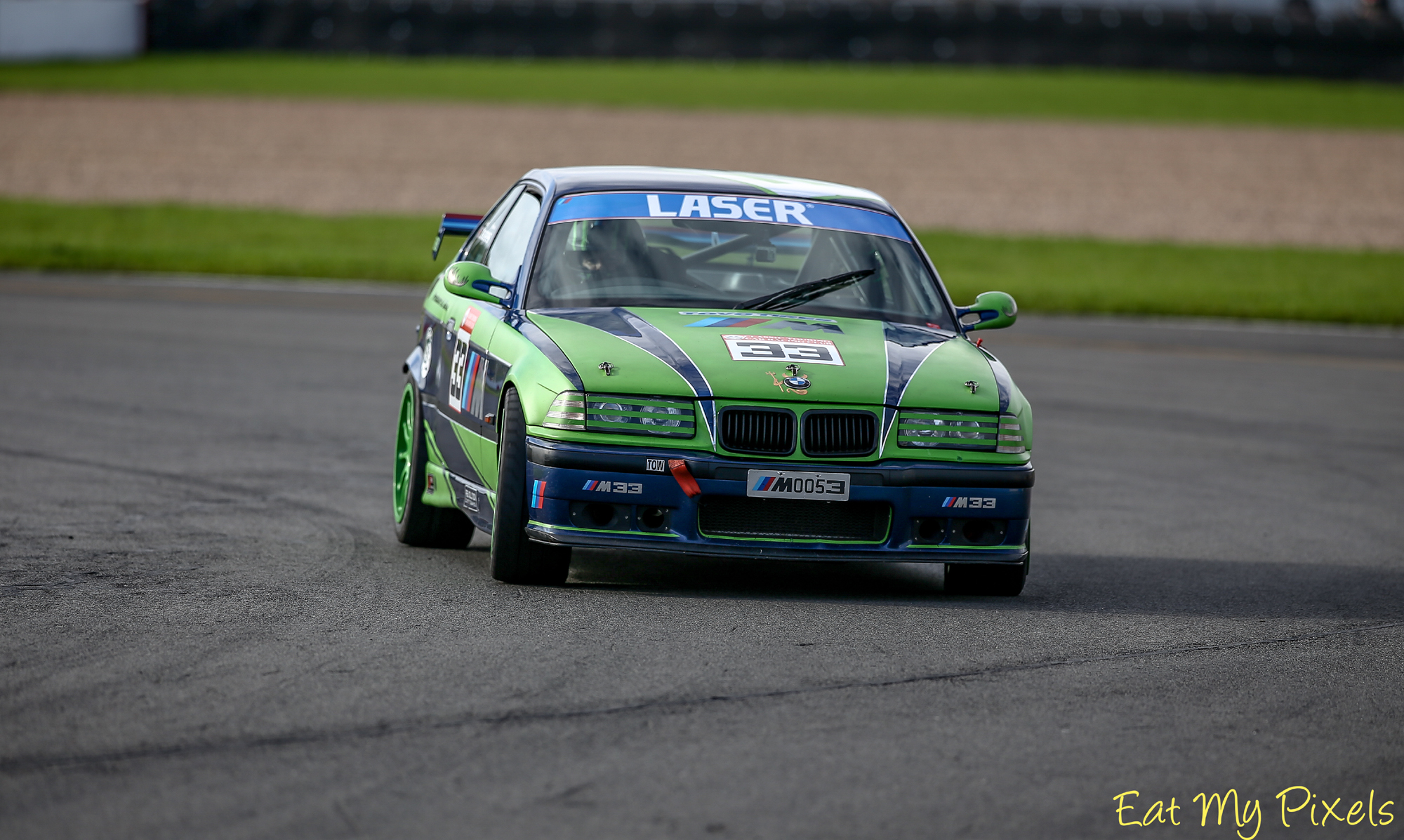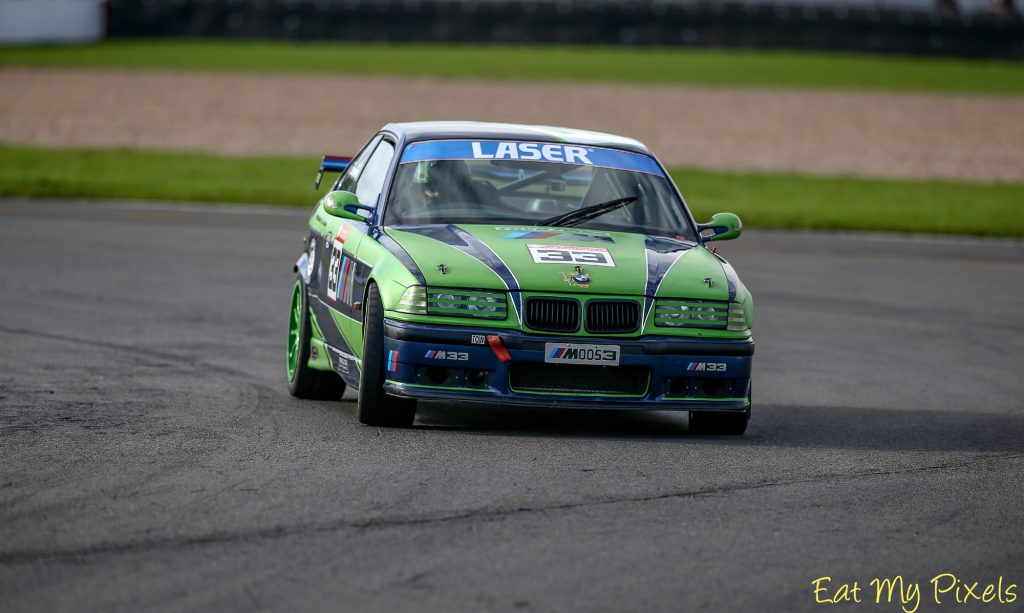 It had been a rollercoaster of emotions for the south-coast based driver, who emulated his brother Steve's achievement (in Pre-'83) back in 2010.
But Cripps, Dugdale and Crisell were all well behind Everard in the race. The Hull driver again mixed it with the Super Tourers in his DTM-liveried car, and enjoyed a scrap with Pre-'03 runner Prebble before the latter's retirement, on his way to a dominant victory.
So strong was Everard's pace that he was only beaten by one Super Tourer. "Really enjoyed that," he said. "The Super Tourers are awesome up front but we managed to catch them up into the first bend – I don't think their tyres were warm."
Poultec Pre-'66 Touring Cars
More than 20 Pre-'66 Touring Cars put on a fine show, with Barry Sime and James Ibbotson sharing the race wins, Ibbotson's sideways style going viral on line and Garry Townsend playing his part in a cracking opening race. Almost under the radar, Luc Wilson sealed the championship for a second time.
Qualifying on a greasy track first thing on Saturday morning made for tricky conditions. But outgoing champion Ibbotson led the field out in his Hillman Imp Super and proceeded to bang in some quick early laps, taking pole position by an astonishing 5.6s.
Ibbotson would be joined on the front row by the Ford Anglia of Billy Kenneally, belying his lack of experience to make great strides in the ex-Robyn Slater machine.
On row two were Guy Connew, in Simon Lewis's Jaguar Mk1 and Barry Sime's Morris Mini Cooper S. The Mini was making its first appearance in the series since Oulton Park in May, with its occupant ruing a wrong tyre choice.
The Mk1 Jag was a particularly welcome addition to the field, returning to action with the club for the first time in a quarter of a century. It was raced then by pharmacist Allen Lloyd, having previously numbered club chairman Colin Lane and the celebrated Gerry Marshall among its drivers.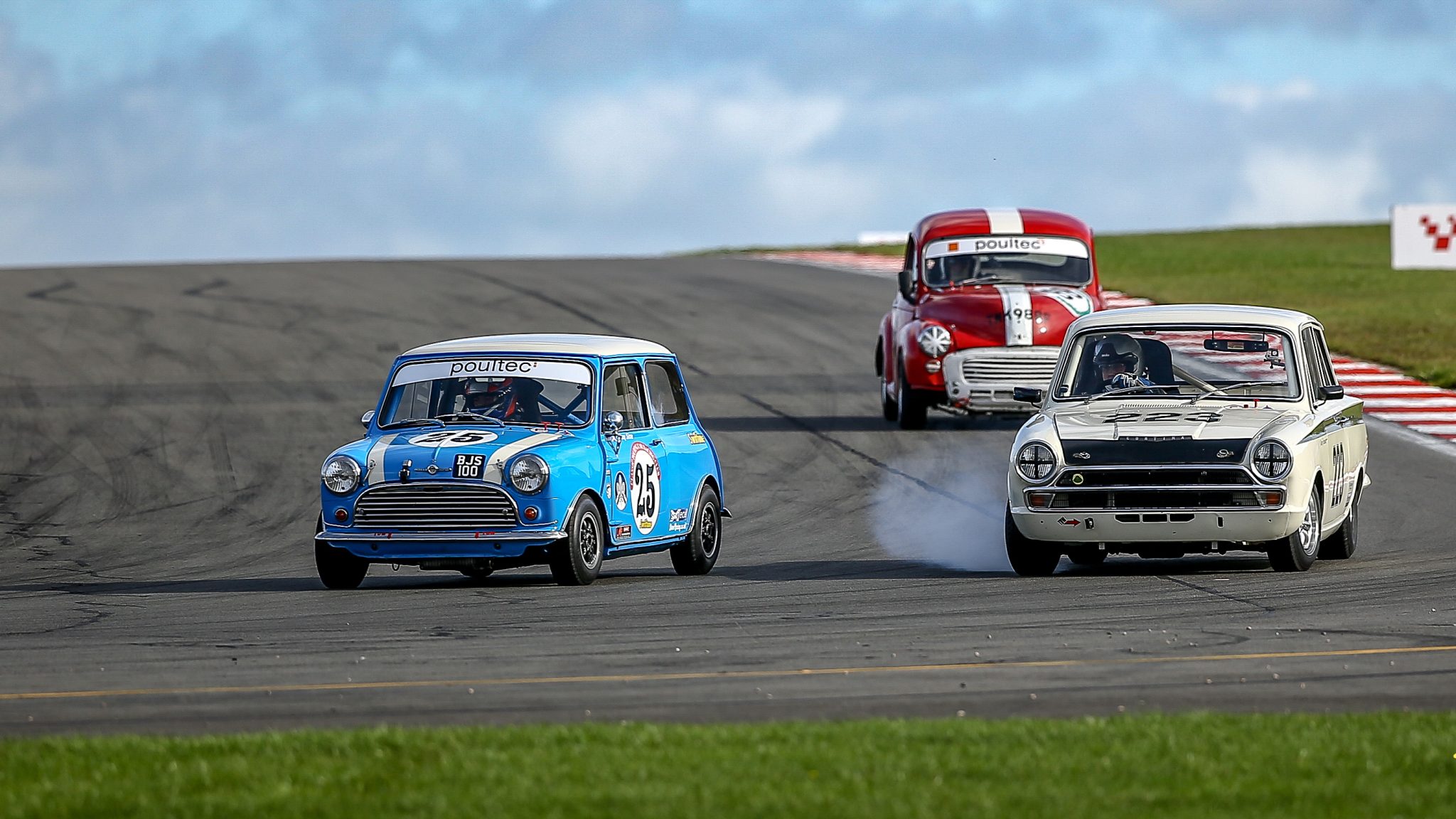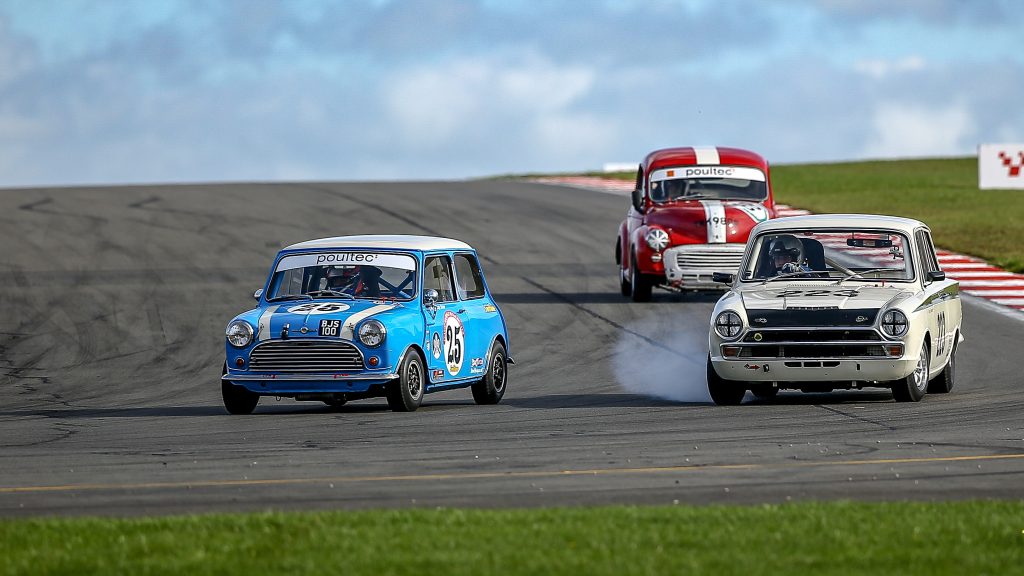 In drier conditions, Saturday's race produced a fantastic battle for victory. While Ibbotson led away, Sime made rapid progress, passing Connew at Redgate and Kenneally at the Old Hairpin. He then got inside Ibbotson for the lead at Redgate on lap two of eight.
Meanwhile, Garry Townsend (Lotus Cortina) was also working his way forward from seventh on the grid first time out. Setting fastest laps, Townsend caught Sime by mid-race. As Sime drifted through the bends and Townsend used his extra power on the straights, the Rugby racer initially couldn't make a move stick in the Cortina.
Townsend eventually got a run down the Wheatcroft Straight to lead on three-quarter distance, but Sime wasn't done. He hung on and then threw the Mini inside at the Fogarty Esses on the final lap to claim a memorable win.
"I thought it was probably the last lap, looking at the timer, so I thought probably the chicane was my best opportunity and I took it," smiled Sime. "Clean race."
"It was a brilliant race," agreed Townsend, a regular frontrunner in the championship in the early '90s, who hadn't raced a Cortina at the circuit for 30-odd years. "I think I took a bit out the car in the first few laps to get back to him because he got a little bit of a break on us, and I was struggling with my brakes."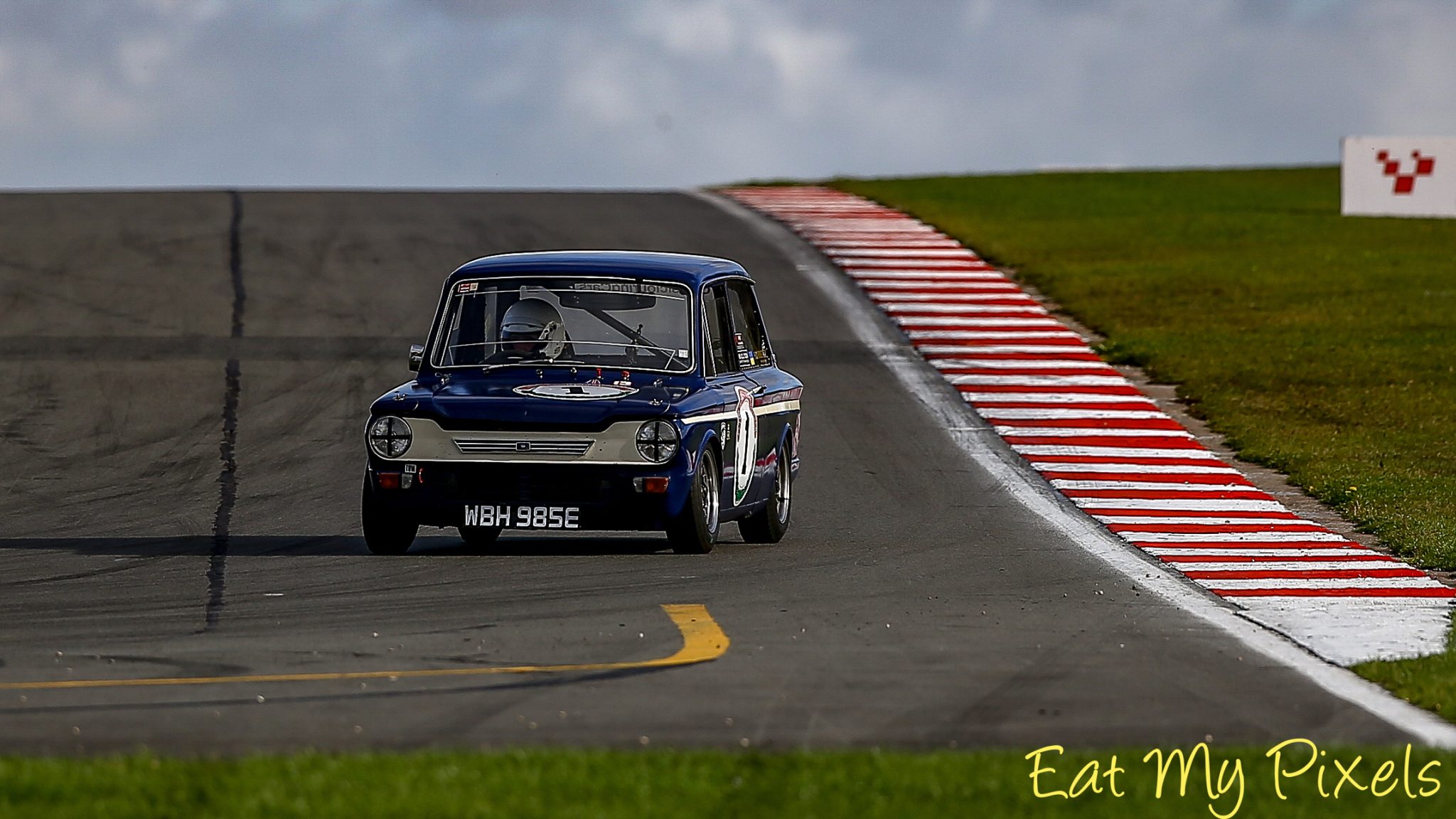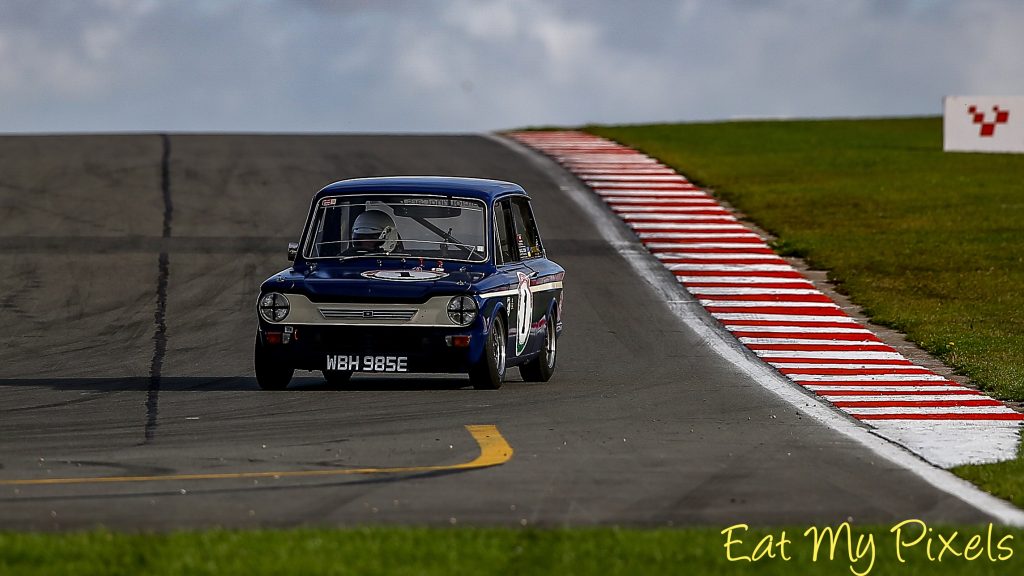 Ibbotson was a Class E-winning third, despite losing fourth gear for the last two laps, while Kenneally was forced out with a gear-selector problem.
Connew slipped to eighth overall, still winning Class A as his opposition also suffered: Piers Grange had to retire his Ford Mustang when a wire came off the coil, while Rob Gray's similar example didn't start after the steering box broke. Luc Wilson's Austin A40 overhauled Brian Bedford's similar car to claim Class D honours.
Sunday's wet-weather race was also hugely entertaining, albeit for different reasons. With girlfriend Chloe having fetched a spare gearbox overnight, Ibbotson launched the Imp off the line, squeezing between the front-row men for a lead he would never relinquish.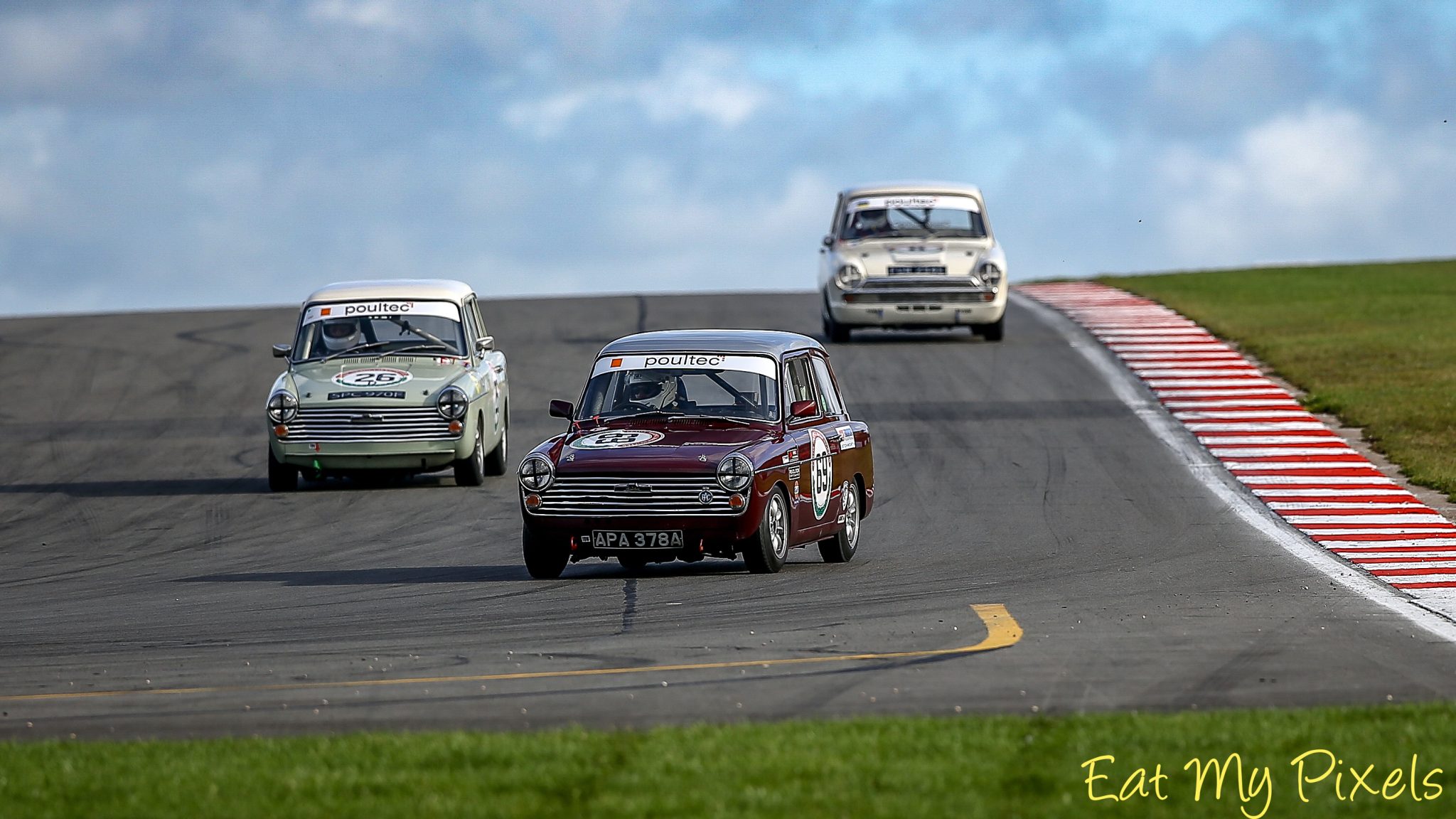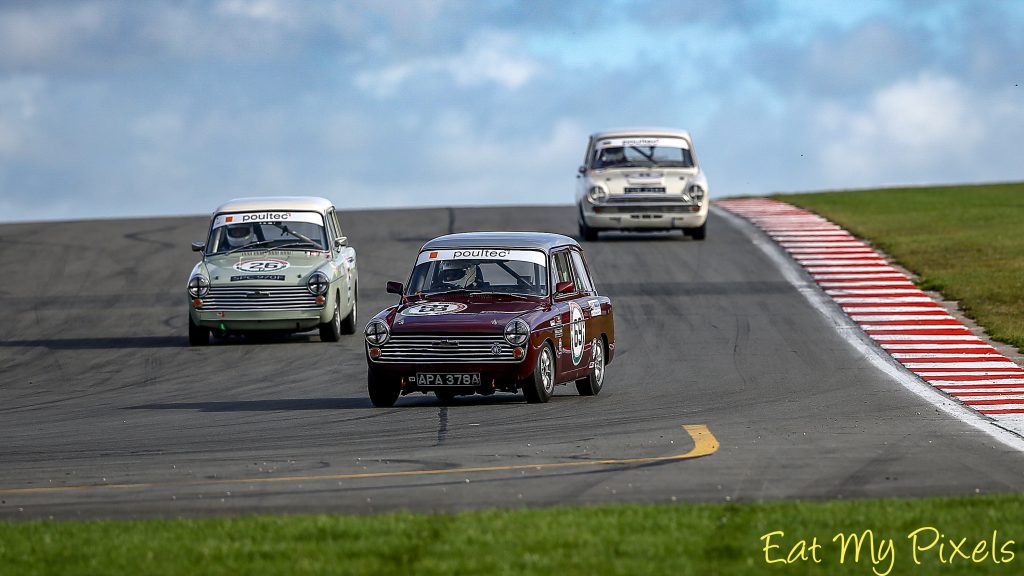 The Milton Keynes man revelled in conditions ideally suited to the diminutive rear-engined machine. Thrilling onlookers – both at the track and around the world on the BARC's livestream – Ibbotson seemingly spent most of his time going sideways as he streaked to an 11s win over Sime, his third overall win of the season.
James Burrows's Mini completed the podium, just ahead of Lewis who took over his car and climbed from the back of the grid to fourth overall, winning Class A. Townsend didn't go quite so well in the wet but still finished a Class F-winning fifth.
The top six was completed by Jake Swann, another to come from the back after his Anglia had split its sump the day before. Wilson again took Class D to put a seal on his second overall championship crown, repeating his 2018 feat. It had been a fine season-long performance with 11 class wins in 14 races.
Edmundson Electrical Classic Thunder
Andy Wilson's raucous Holden Monaro returned to winning ways in Classic Thunder, and guest driver Kirk Armitage was on hand to claim victory when the Monaro cried enough in race two.
Pole position went to regular pacesetter Jason Davies's Sapphire-shaped Ford Sierra Cosworth. But all was not well for the championship leader. A blown engine looked to have cost him dear, with his championship chances now seemingly out of his hands.
There were further casualties at the start of Saturday's race. As Robert Salisbury, doubling up from the Super Tourers, moved across from his mid-grid starting position at the rolling start, he was unaware that BOSS runner Chris Brown was already alongside him. Salisbury's Honda Accord was turned into the pitwall, sustaining heavy front-end damage, with Brown suffering likewise.
With red flags out, a complete restart was required. Wilson took up the running from fast-starting BOSS man Malcolm Harding. Armitage, more usually found in Northern Saloon & Sports or Kumho BMWs, passed Harding at the Melbourne Hairpin at the end of the lap.
Recovering from a slower start at the second time of asking, Simon Light's Cobra V8-powered Ford Capri then demoted Harding at the Fogarty Esses next time around, before powering past Armitage at the start of lap four of eight.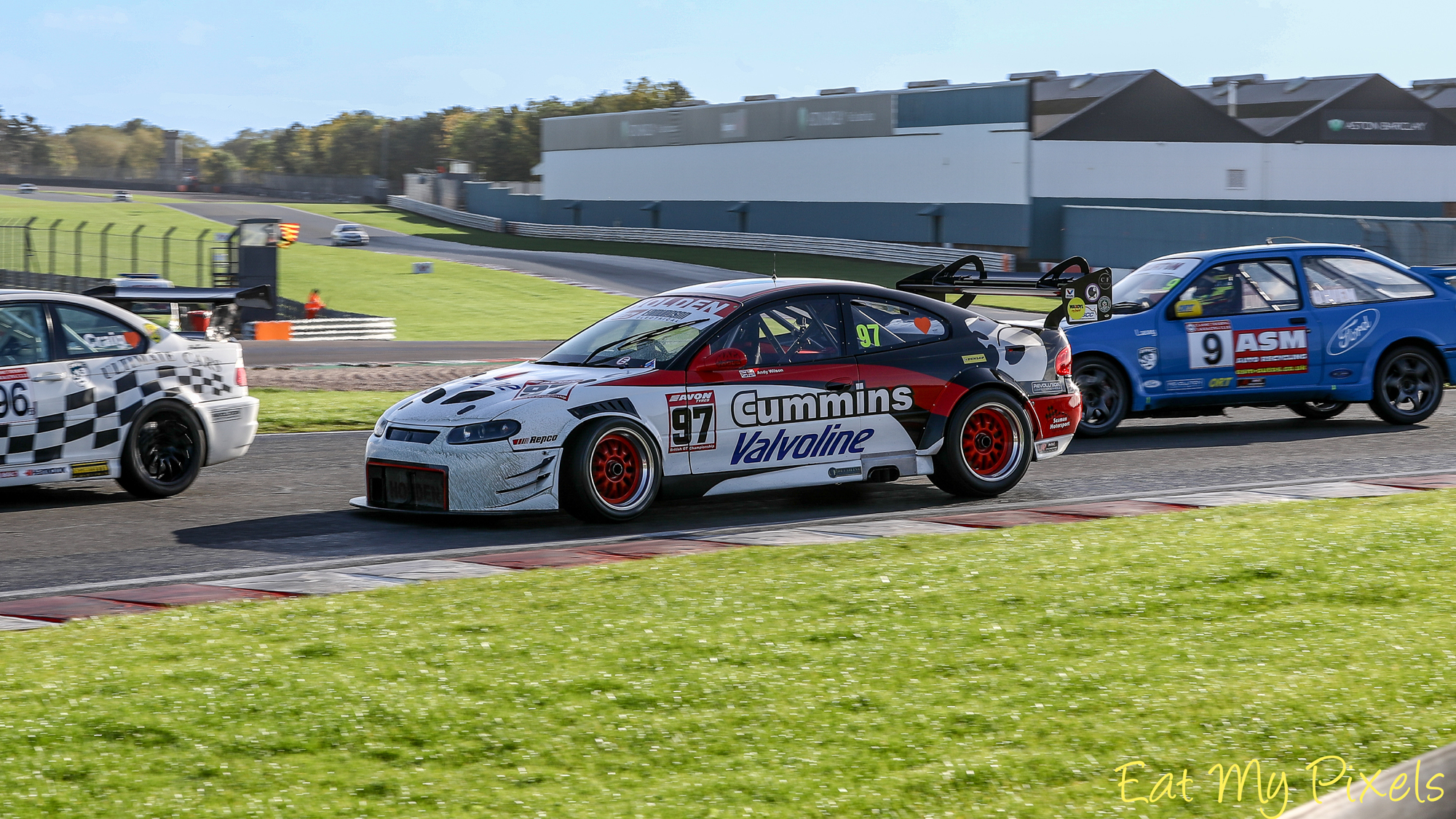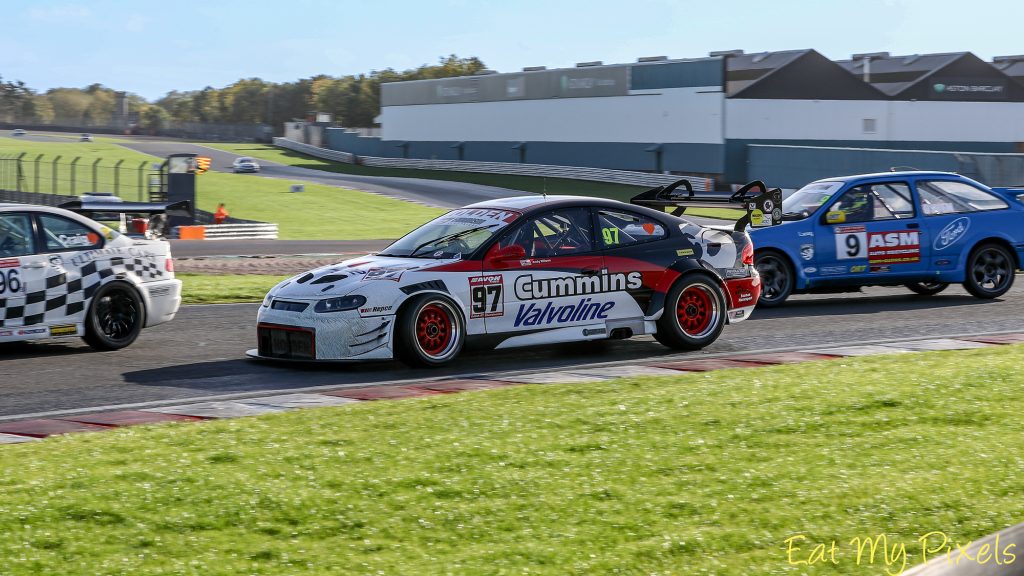 The top three then held station, Wilson triumphing over Historic class winner Light and Class B victor Armitage. Sam Wilson charged through from mid-grid to bring Rikki Cann's Aston Martin V8 Vantage home fourth ahead of Neil Philpotts's Mitsubishi Starion, now running a six-speed sequential gearbox.
The start of Sunday's race was delayed when W Series and GT racer Abbie Eaton had the brakes jam on dad Paul's Holden Commodore VH, stranding her on track. She had finished seventh in Classic Thunder on Saturday.
Once going, Light charged past Andy Wilson to take the lead through Holly Wood. A lap later, and Wilson's year-long gremlins returned. The brute force of the seven-litre engine had again stripped the crownwheel and pinion, and Wilson pulled off to retire. Winter developments are coming to address the recurring problem.
Sadly, Light's lead didn't last long as he went off exiting Goddards at the end of the lap. He extracted himself from the barriers to eventually come home seventh in Thunder.
Sam Wilson recovered from a slow start to bring the Aston home third in the race and second in Thunder. Behind him, Ian Craig had a good run in his BMW M3 CSL to third in Thunder, setting the fastest lap en route, having been sixth the day before.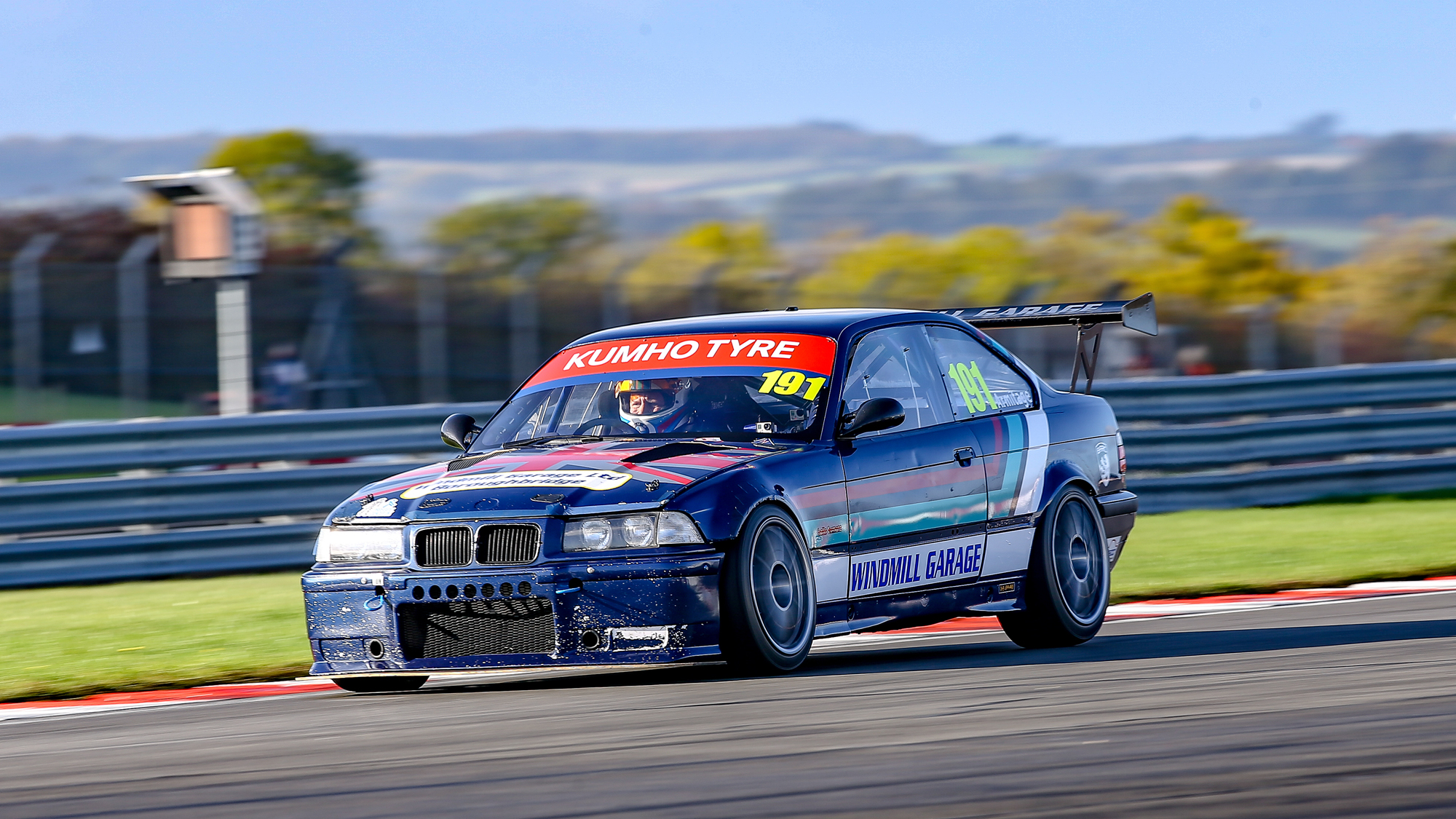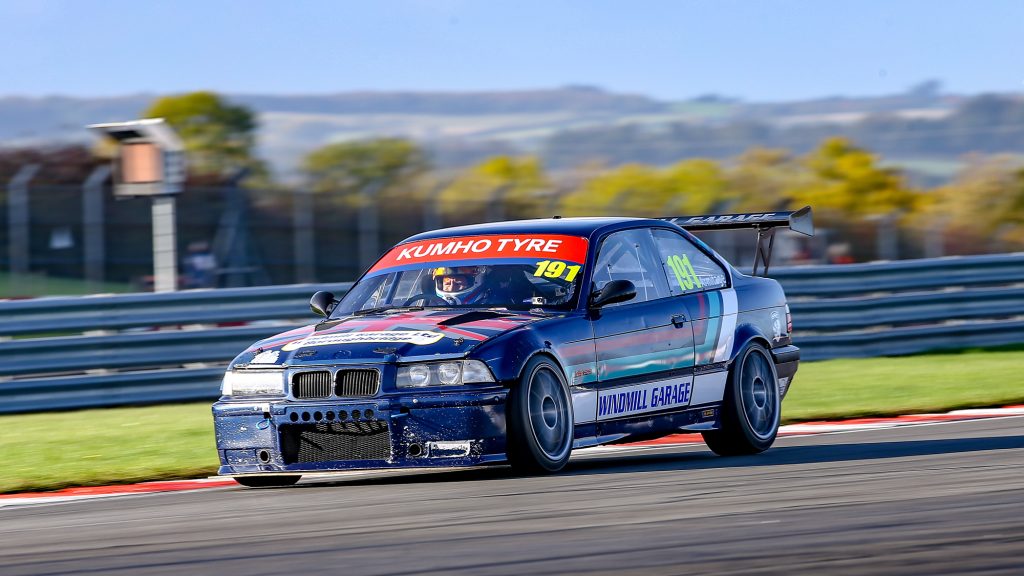 Nick Vaughan was next, the Eastleigh man grateful just to be in action thanks to a borrowed engine from Paul Hand after blowing his own at Snetterton.
Fifth in Thunder and completing a Class C double was AJ Owen's Honda Civic Type R. It appeared to be enough to snatch the championship, the culmination of a fine first full season in the category for the multiple Pre-'03 champion.
But, following a review of the points allocated at Snetterton, Davies would later be confirmed as the champion. With six overall wins (and three more when beaten only by guests), it was a well-deserved success for the Welshman, albeit not secured in the fashion he would have liked.
Second in the overall points and the Classs C title was equally well deserved for Owen. In a championship where the very highly modified cars often struggle for reliability, only once had the little Civic not seen the chequered flag – when Owen pushed a bit too hard at Thruxton and suffered a puncture.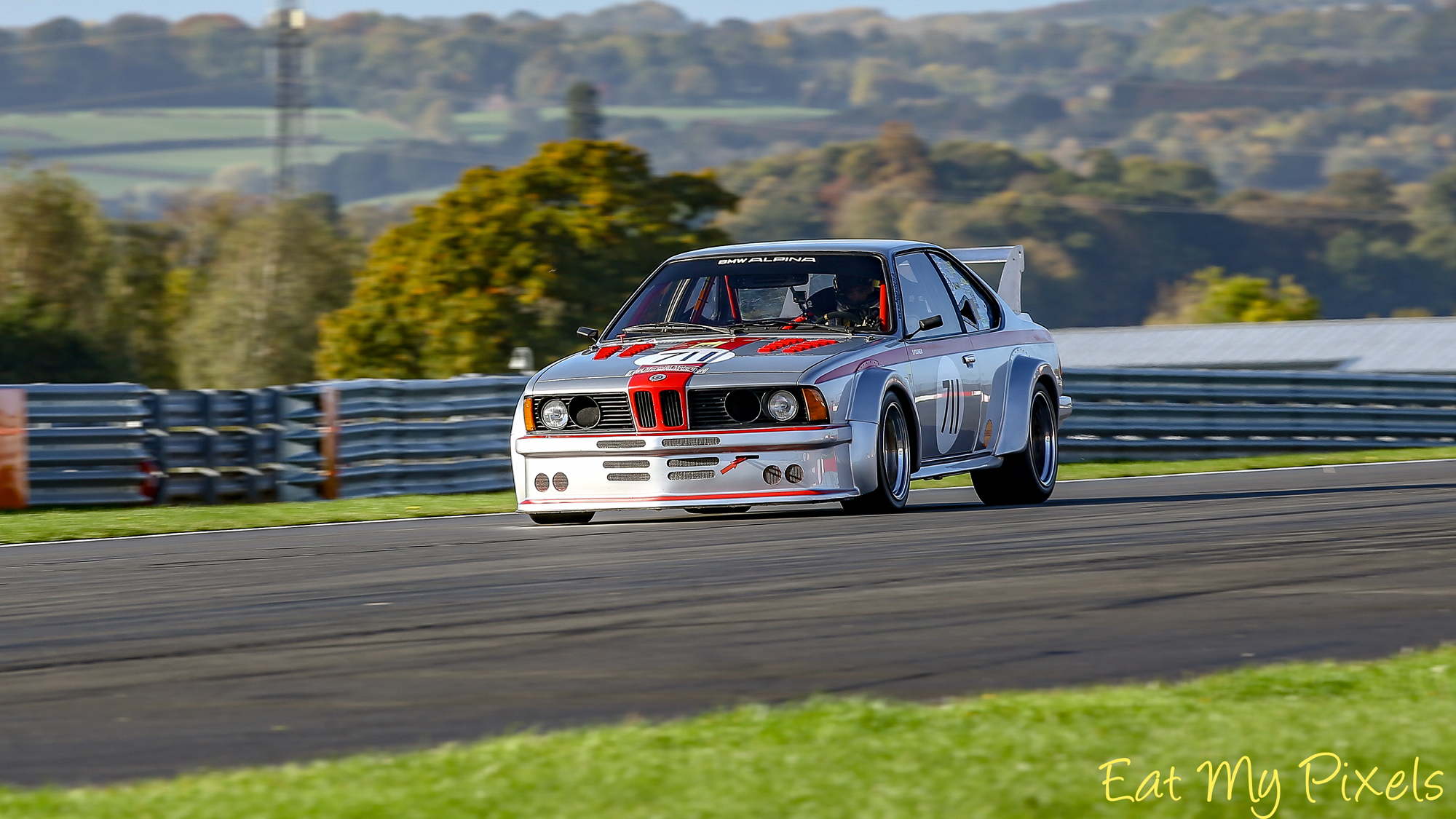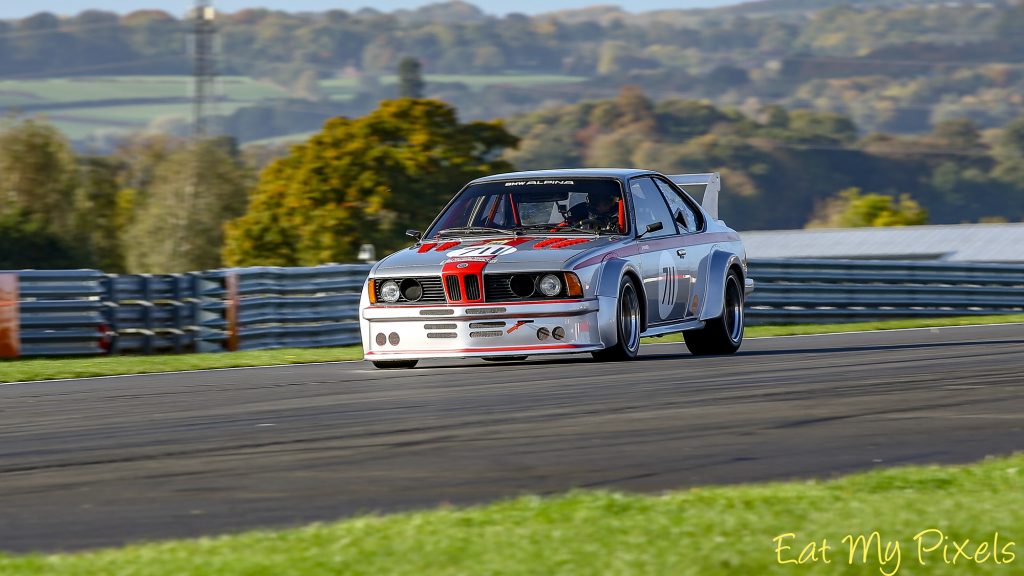 "The whole plan for this year was just for my dad and I to both go and race and just have fun – go back to enjoying it and not chase championships, because it took the enjoyment away for a few years," said Owen. "And the little Civic was just consistent all year."
A final mention must go to the glorious Group 5 BMW 635 Alpina of Howard Spooner. The wonderful car was a project originally started by 1970s Formula 1 cult hero Arturo Merzario and completed by Luigi Moreschi.
With little testing under its belt, former GT racer Spooner suffered inevitable gremlins but, after an overnight differential change, brought the car home ninth in Classic Thunder on Sunday.
Burton Power Blue Oval Saloons Series
Regular BOSS pacesetter Malcolm Harding kept his title hopes alive with a victory in the opener but it was James Dunkley who eventually took the championship with a pair of class wins.
Sharing a grid with Classic Thunder, fastest BOSS qualifier Harding was – as usual – among the Thunder frontrunners in his Escort Mk2. Having run second overall early on, he gradually slipped back but was still sixth at the chequered flag. More importantly, it was Harding's eighth BOSS win of the year.
Second in BOSS, only 2s down on Harding, was Ashley Shelswell's Mustang-powered Sierra XR4i, making its first appearance in the category this year. Mike Manning's RS500 was third ahead of Martin Reynolds (Escort Mk2).
With Class D fastest qualifier Chris Brown's Duratec-powered Fiesta XR2 eliminated in the startline shunt, Dunkley was able to take a comfortable class win in his Zetec-engined version to maintain his points lead ahead of Sunday's finale.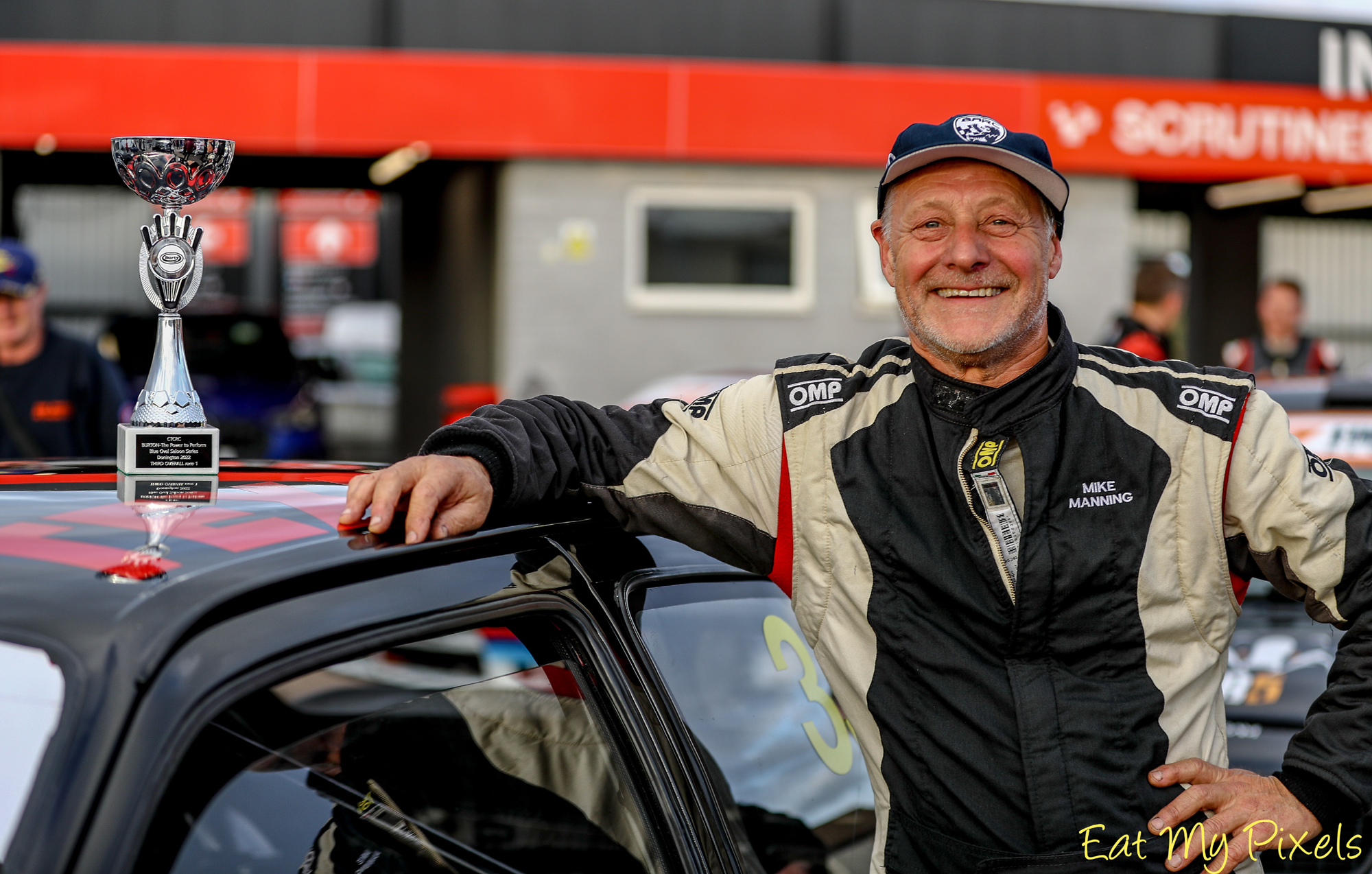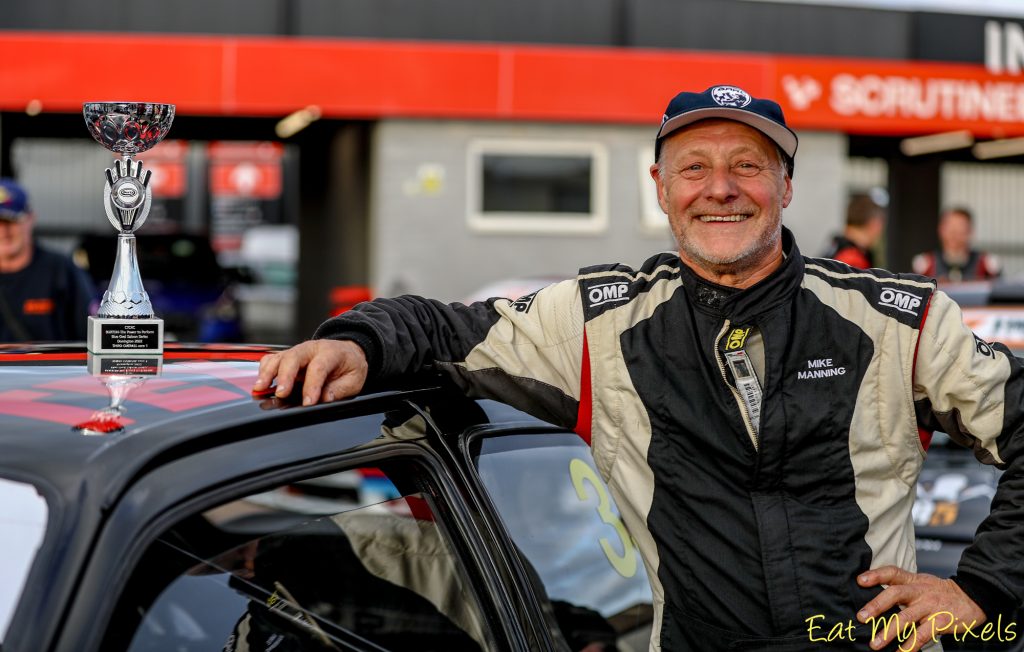 That race initially followed a similar pattern, with Harding embroiled in battles with the Classic Thunder cars. He even managed an around-the-outside pass of Sam Wilson's Aston Martin at McLeans. But, already struggling with his tyres in the conditions, gearbox gremlins were also beginning to affect the Castrol-liveried Zakspeed Group 2-styled car.
While Sussex-based Harding increasingly found himself with a 'box full of neutrals, Welshman Manning got in front at the Melbourne hairpin on lap four of six. A couple of spins on the final lap left Harding in third, his title hopes dashed.
Out front, after a suffering plenty of misfortune over the season, Manning finally secured his first win in BOSS (beaten by only one Classic Thunder runner), with Shelswell again second. Neil Argrave, switching back to BOSS in a very smart new Mk2 Escort, was fourth ahead of outgoing champion Reynolds.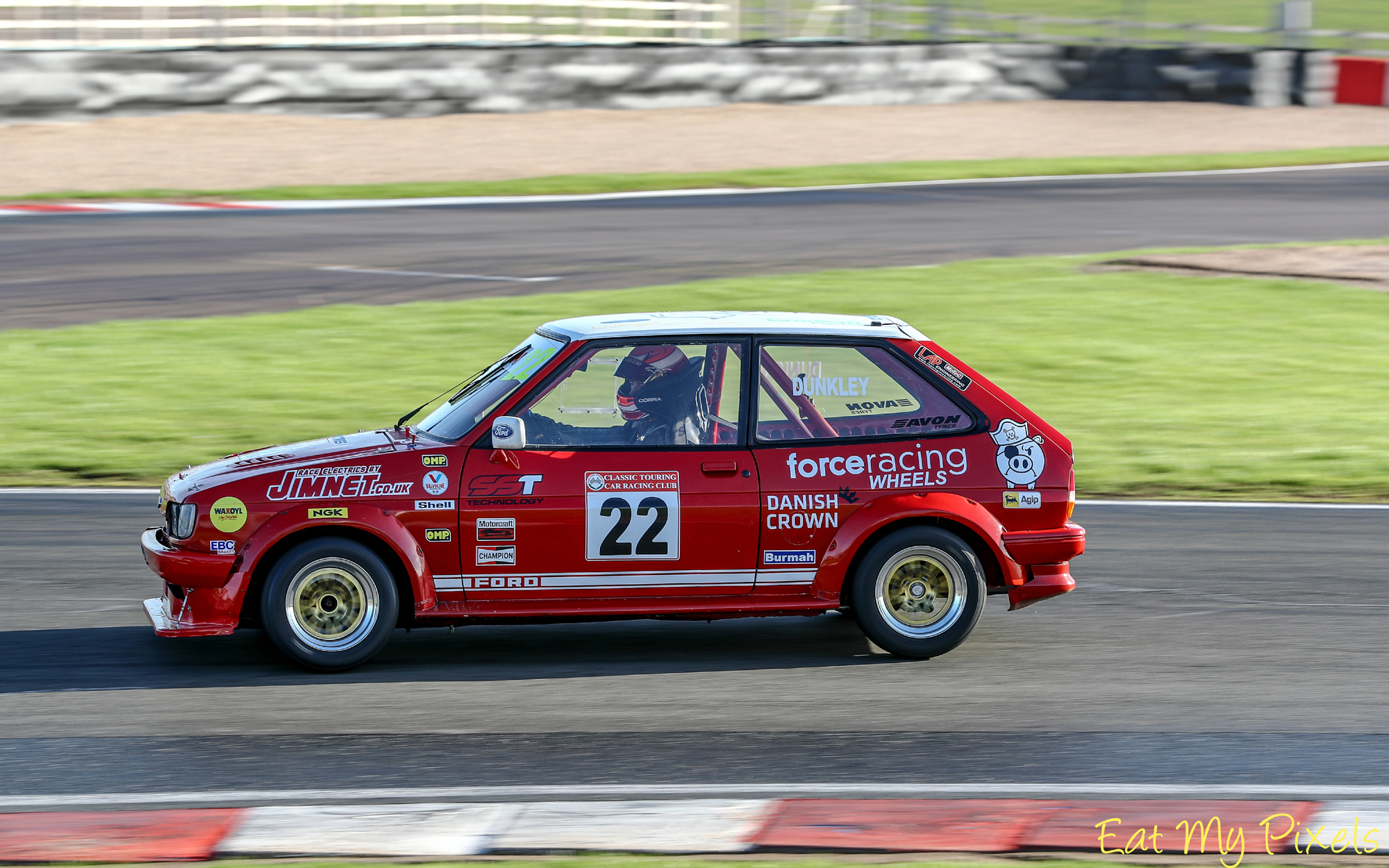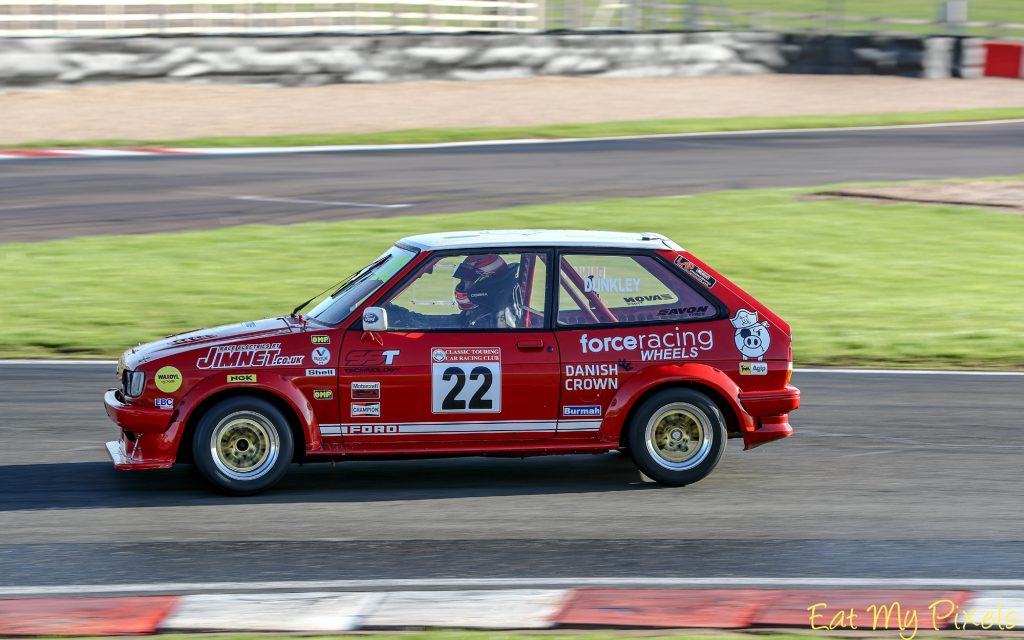 With Brown's XR2 sidelined by a bent chassis, Dunkley again eased to Class D victory, sealing the title in the process. It's been a great season for the Evesham racer after ending last year with only two wheels on his wagon at Mallory Park.
It also brought further success to his storied XR2 which had won the Dunlop Motorsport News Saloon Car Championship back in 2004 in the hands of Jason Watkins.
Berkshire Jag Components Jaguar Challenge
Contesting both their races on Sunday meant that the Big Cats faced treacherous conditions for their opener before a drier second race. Splitting the wins were Colin Philpott and already-crowned champion Tom Robinson.
Robinson had put his XJR6 on pole by more than 3s on Saturday, but the big supercharged machine is always tough to tame in wet conditions. With oil on the track only adding to the difficulty, James Ramm's XJS led the opening stages from Robinson and his younger brother Tom, with Philpott in fourth.
Philpott cleared Robinson Jr and closed the gap to the leaders as Robinson Sr pulled tank-slappers at almost every corner and Ramm also struggled. As Philpott lined up an attack in his Class C car, Ramm spun at Goddards and Colin was able to pass both Class D cars in one go.
From there, Philpott kept it tidy to take the win, with Robinson holding on to second. Class C man Michael Holt recovered from a first-corner spin in his X300 to claim third overall ahead of Jack Robinson and Ramm.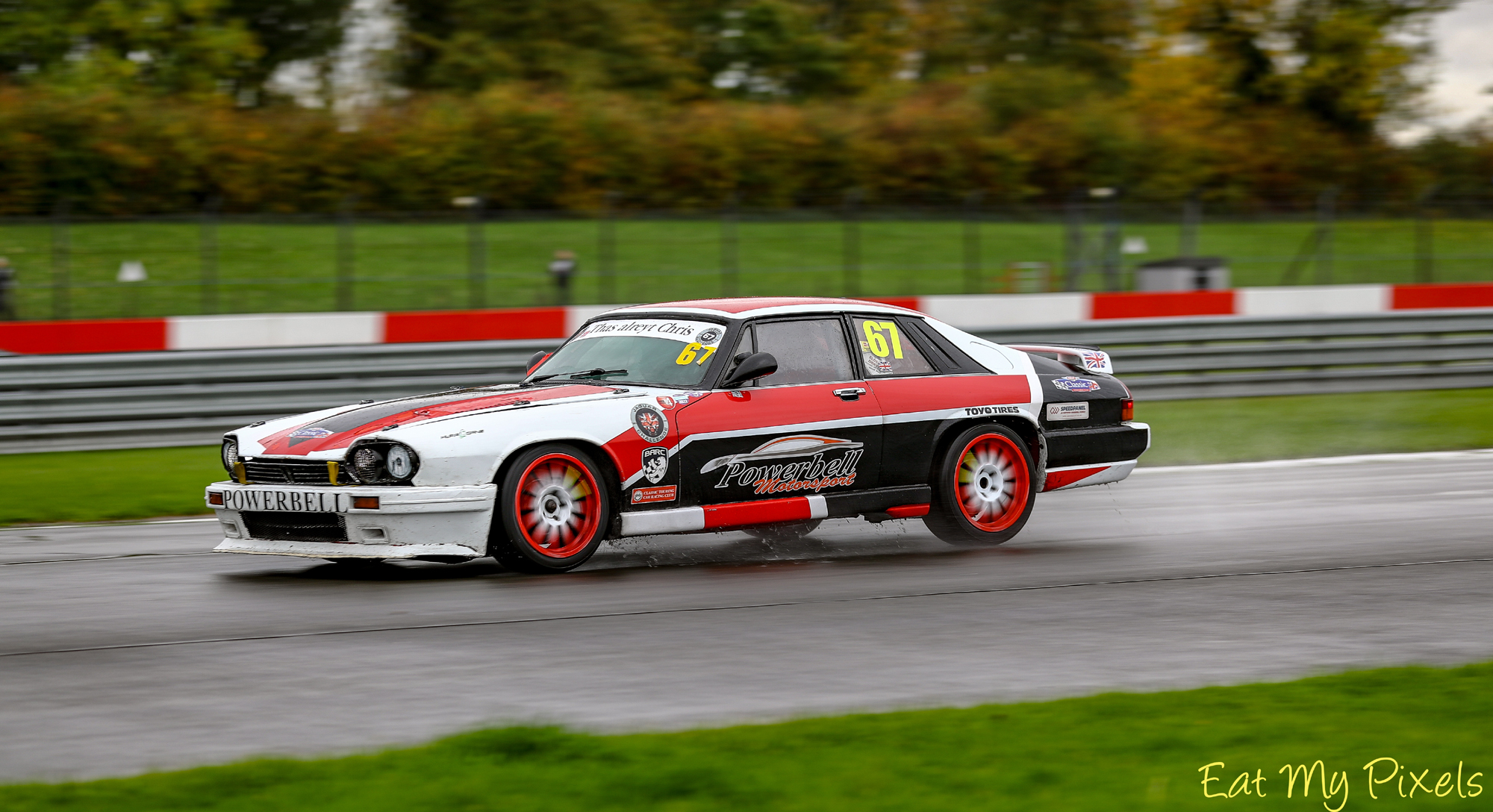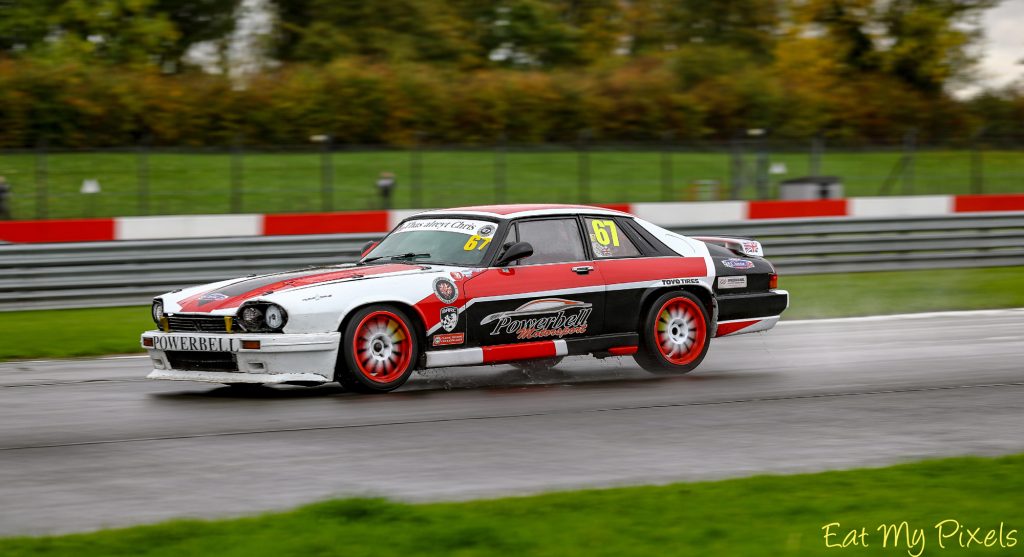 With much better conditions later in the day, Tom Robinson was able to stretch his XJR6's legs and drive to a dominant 16s victory over Ramm. Holt was again third, this time winning Class C, beating Philpott (fourth) in a race in which they both finished for the first time this season. Chris Boon's supercharged XK8 and Jack Robinson completed the top six.
Among the less-modified cars, David Ringham's XJS won Class A in race one, but there were no finishers later in the day.
In Class B, while Mike Seabourne's wretched luck continued with a seized engine, Andrew Maynard took Seabourne's championship-winning XJ40 to Class B victory in race one before Tom Lenthall later took the honours in Derek Pearce's XK8.
In a nice touch, all cars carried windscreen sun-strips with the slogan 'Thas alreyt Chris' in recognition of long-serving championship coordinator – and proud Yorkshireman – Chris Robinson, who is standing down from the role.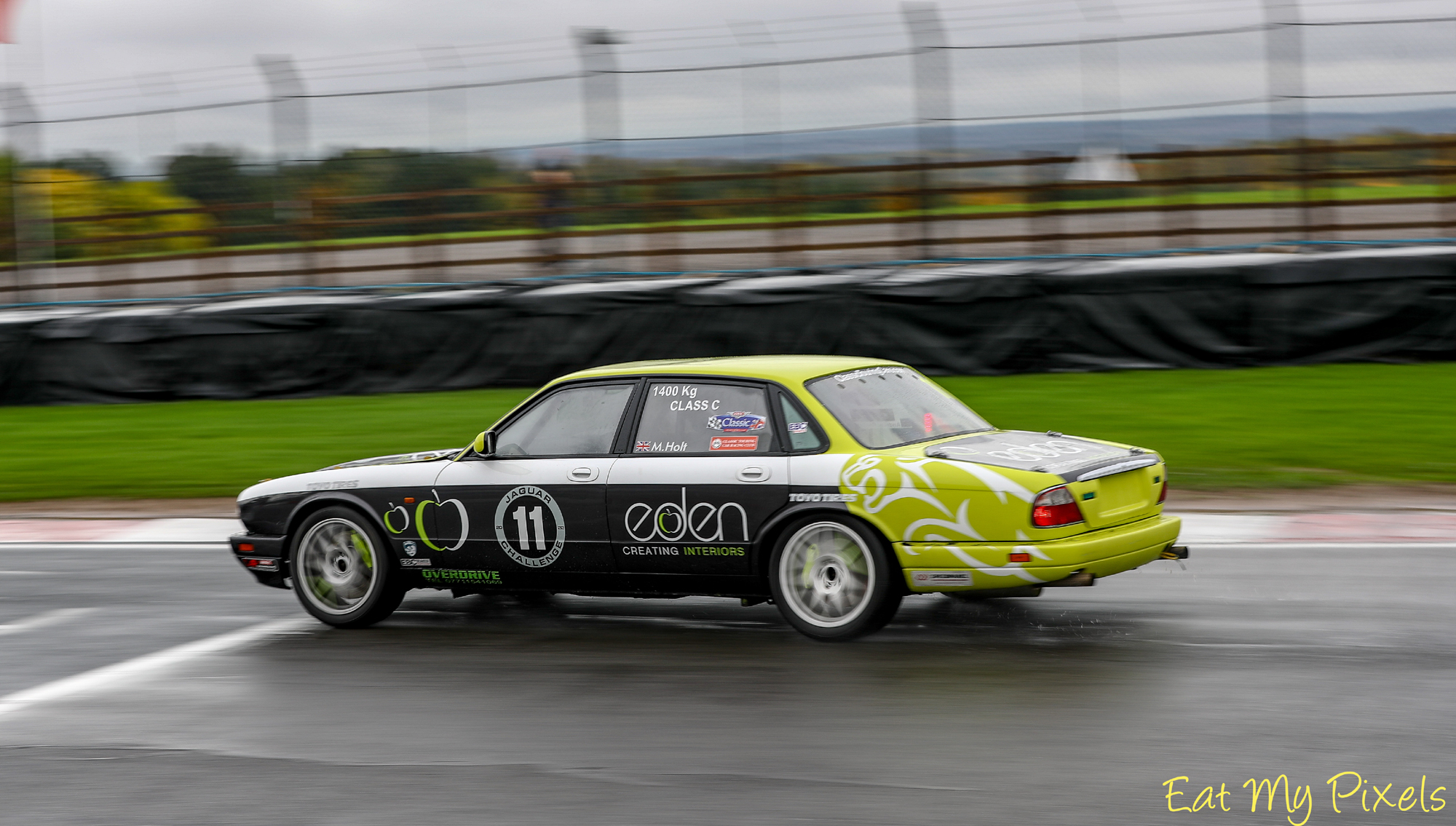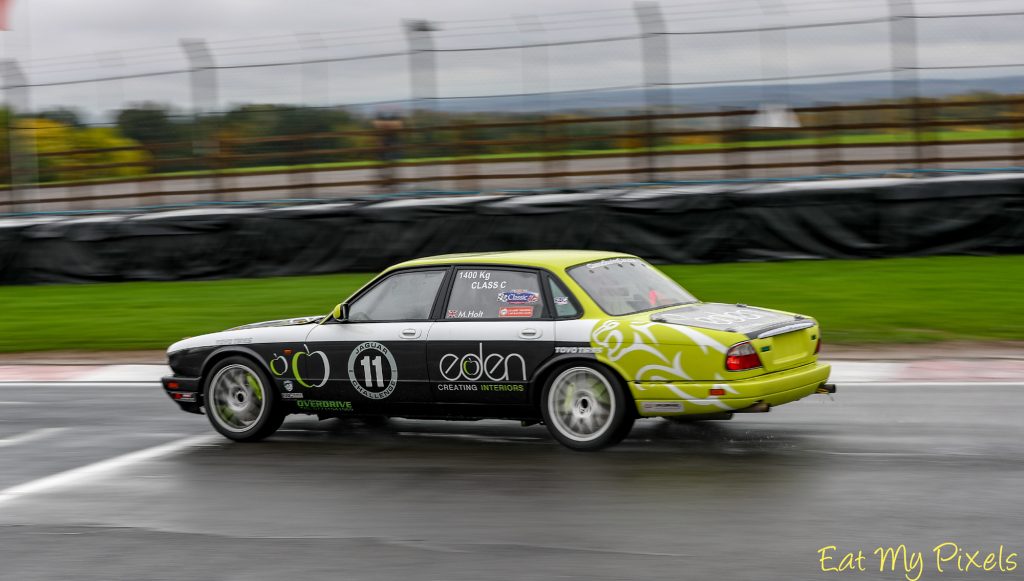 Orange Aero Pre-'83 Group 1 Touring Cars
The Group 1 Touring Cars concluded their season with an outing alongside the Jaguar Challenge and another pair of wins for champion Stephen Primett.
It was Will Davison who secured his first pole position in the category, going nearly three tenths quicker in his BMW E30 than Mark Cholerton's Ford Escort Mk2. Mark Osborne was third fastest in his Triumph Dolomite Sprint, with Primett managing only fourth in his Ford Escort Mk1. Primett later discovered that his differential wasn't working properly.
To avoid trouble on the first lap, the Pre-'83 cars started from a separate grid, 10s after the Jaguars. Davison struggled to get away and was jumped by Cholerton, Primett and Tom Harvey, racing his dad Age's 1.6-litre Escort.
Having changed his diff overnight, Primett was flying and was in the lead by the end of the lap. Quickly among the Jags, he streaked to a 14s victory, headed home by only the first three Big Cats.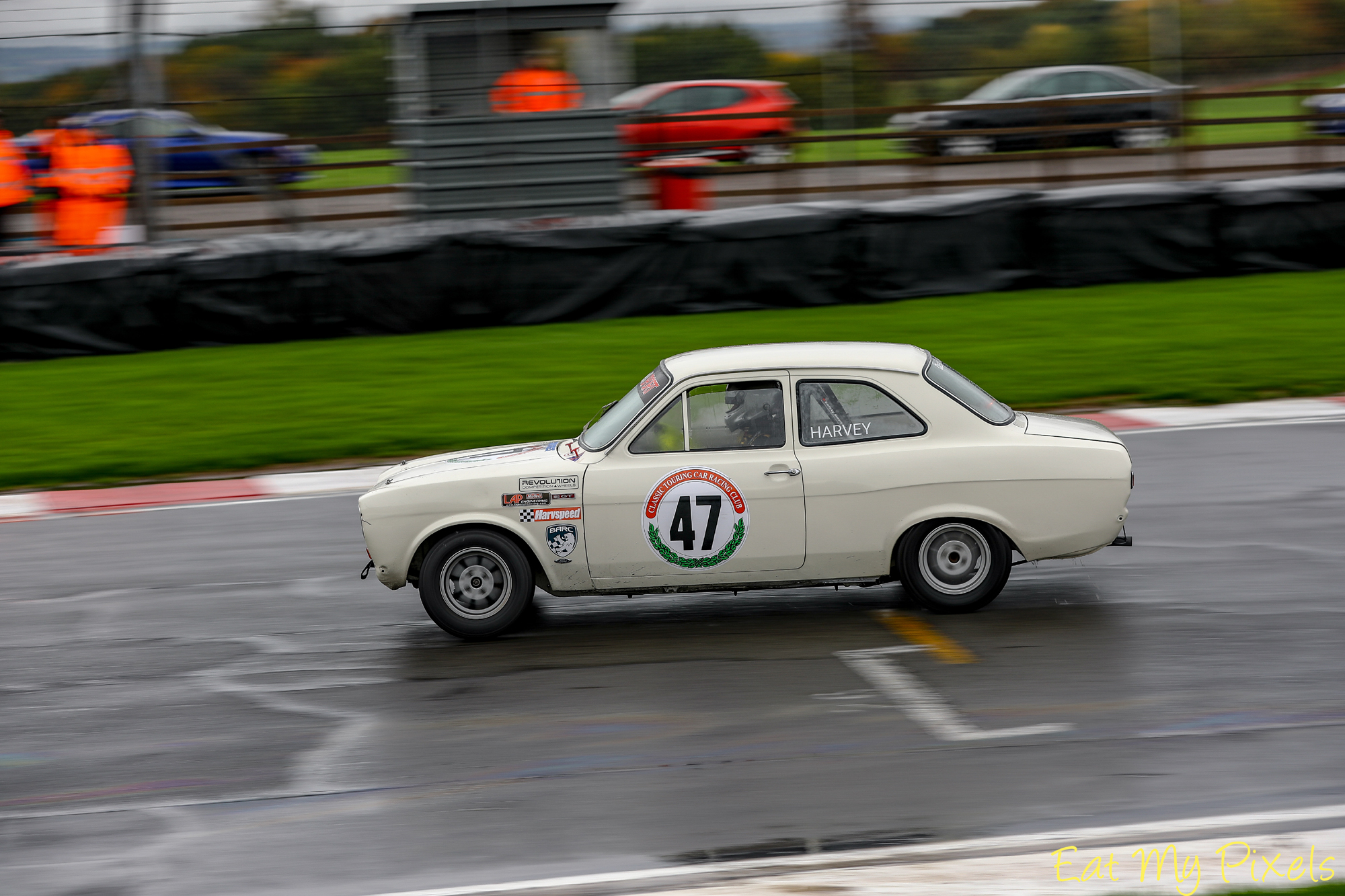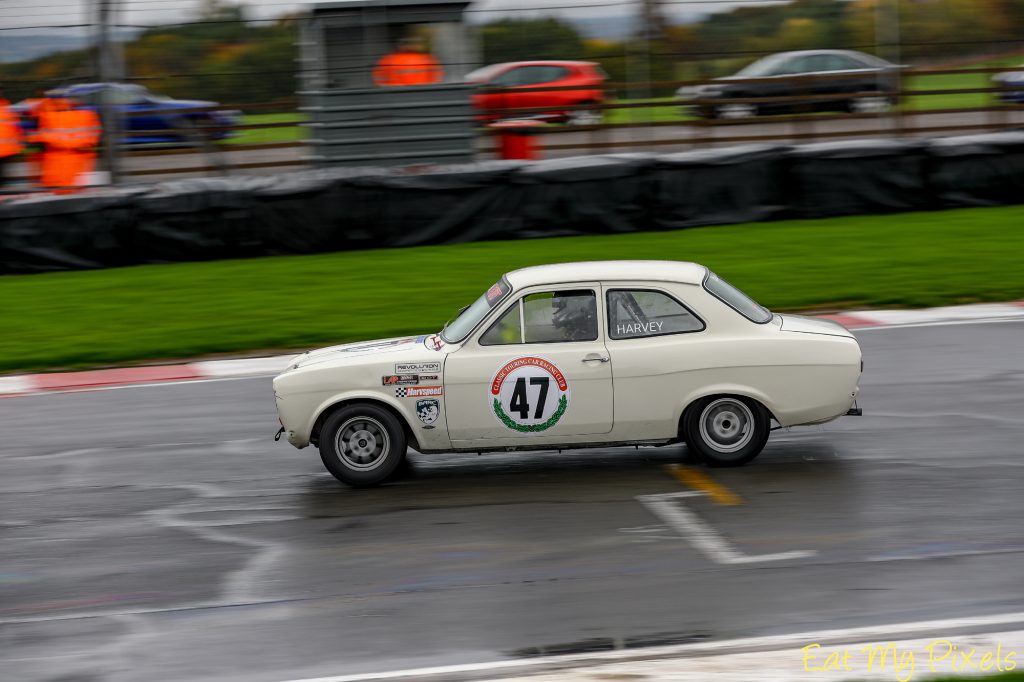 Also revelling in the conditions was Harvey. He'd reckoned a podium could be achievable in the underpowered car in wet conditions, and he delivered in style. Not quite able to match Primett's pace, he was well clear of the rest as he scored a very impressive second in Pre-'83, winner of Class D.
Cholerton unfortunately lost third to an electrical issue on the final lap, and so it was veteran racer Dave Thomas who completed the podium. Showing terrific pace in the wet in his Ford Capri Mk1, Thomas had risen from eighth on the grid and won Class B.
An early off for David Claxton's Dolomite caused a red flag in race two. In the restart, Primett again marched to victory although this time Osborne kept in touch. The same issue struck Cholerton again, denying him a top-three position in the championship.
With Thomas's Capri not as strong in the dry conditions, Davison took third ahead of Malcolm Jeffs (Volkswagen Golf GTI). Thomas still won Class B, while Anton Martin (Ford Escort RS1600i) claimed Class D after Harvey pitted in the stoppage and then had his passenger door come open in the restarted race.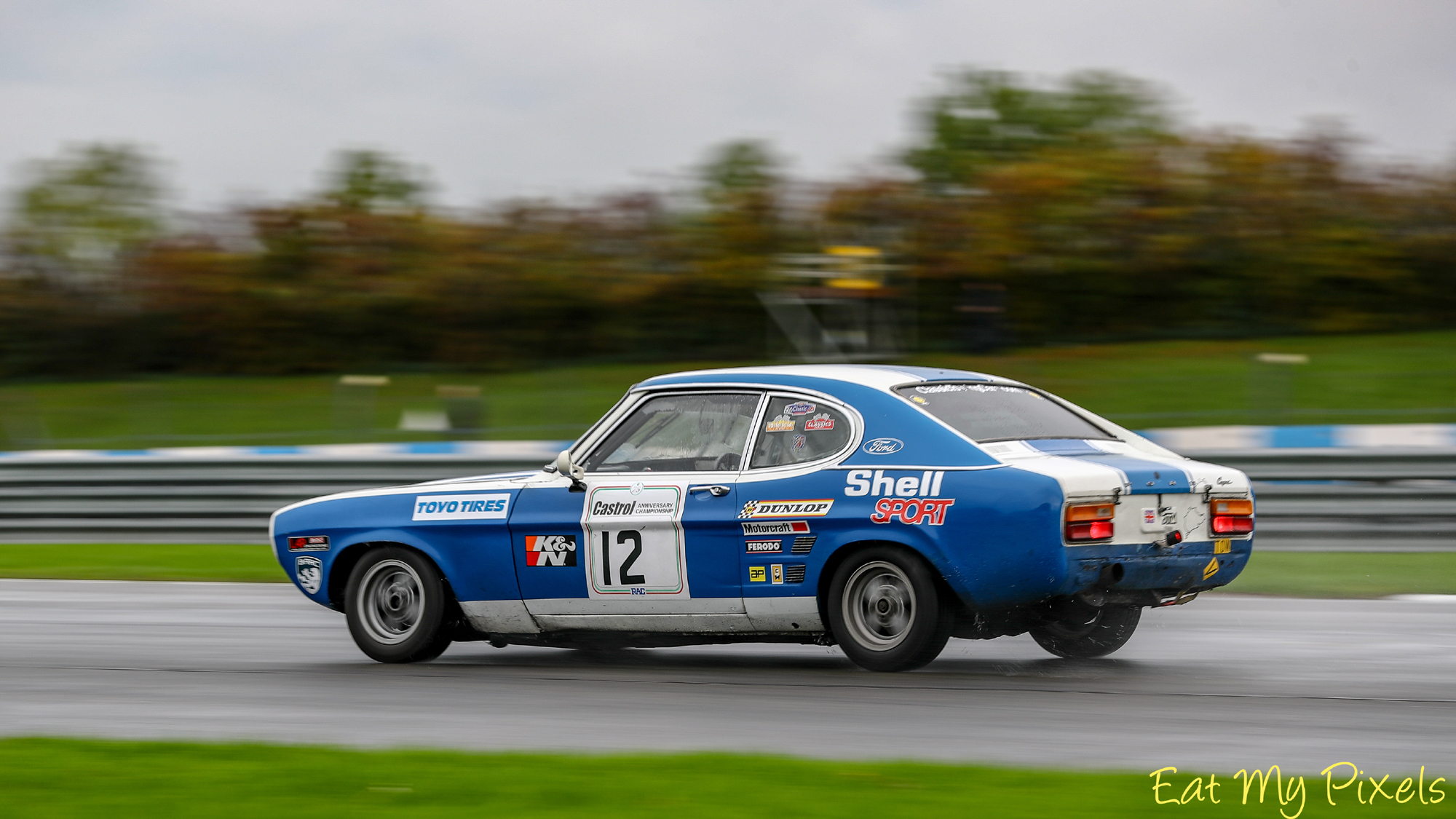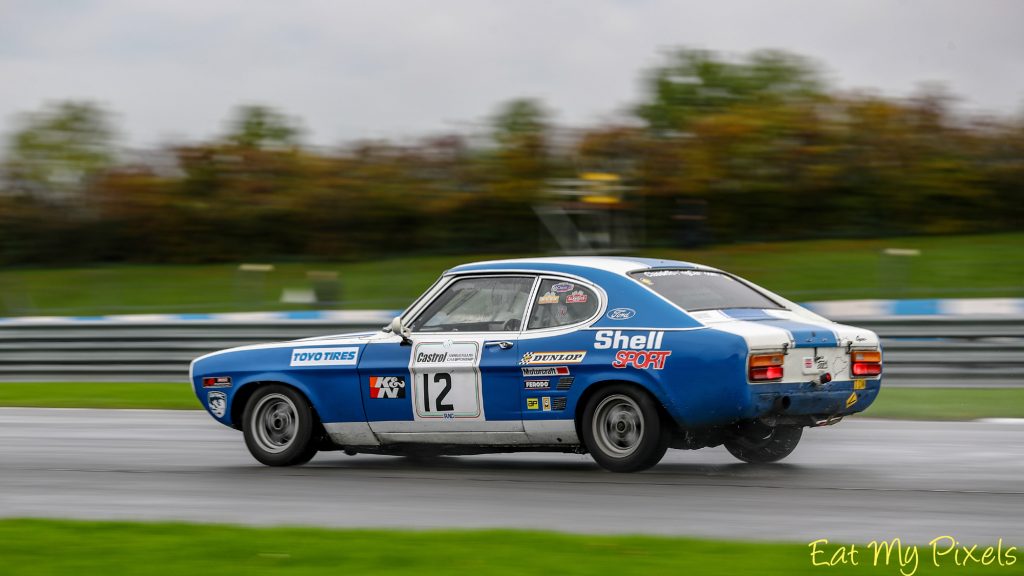 Full results are available via the TSL website.
All images courtesy of CTCRC official photographer Steve Jackman/Eat My Pixels